Andhra Bank shares fall 13 percent as ED files chargesheet against former director in alleged Rs 5,000 crore fraud
Sterling Biotech took loans of over Rs 5,000 crore from a consortium led by Andhra Bank, which turned into non-performing assets
Shares of state-owned Andhra Bank on Monday fell by 12.99 percent to Rs 33.50 as the Enforcement Directorate filed a chargesheet against a former director of the bank in an alleged Rs 5,000-crore fraud involving a Gujarat-based pharma firm, Sterling Biotech.
The Bombay Stock Exchange (BSE) has sought clarification from Andhra Bank with respect to news article appearing on the alleged fraud. Shares of Sterling Biotech also fell by 4.83 percent to Rs 2.76.
The PTI report on Friday said, the chargesheet, filed by EDs special public prosecutor Nitesh Rana, alleged that during the probe, the agency came across "certain entries" in a diary seized by the Income Tax Department in 2011 which showed various payments totalling about Rs 1.52 crore made to one "Mr Garg, Director, Andhra Bank" by Chetan Jayantilal Sandesara and Nitin Jayantilal Sandesara, directors of Sterling Biotech, between 2008 and 2009.
"Various cash payments were made to Garg, as reflected in the said entries, on the instructions of the Sandesara brothers, by withdrawing cash from the bank accounts of several benami companies owned by them," the chargesheet said, according the PTI.
This is the second (supplementary) chargesheet in this case after the agency filed one against Delhi based businessman Gagan Dhawan in this case last year involving the Vadodara-based company Sterling Biotech Pvt Ltd.
Garg (59) was arrested by the Enforcement Directorate (ED) in this case in January.
The 81-page chargesheet along with annexures, also called prosecution complaint under the PMLA, names Garg and his "beneficial onwership" firm- RAG Buildtech Pvt Ltd as accused.
The agency said it has seized assets worth Rs 1.23 crore of Garg and his family which includes a flat in Indore, an agricultural plot in Dewas in Madhya Pradesh and four fixed deposits.
The ED said its investigation in the case found that "in the year 2008-2009 Garg had received nine cash payments to the tune of Rs 1,52,00,000 which was withdrawn from various accounts of Sterling Biotech Limited group companies and the same was eventually funded out of availed credit facilities by SBL group."
According to the ED, the group had "availed credit facilities of around Rs 23,500 lakh between 2006-2009 from Andhra Bank (which is the lead bank of consortium of banks with regard to credit facilities given to the SBL group) and in that period Garg was the director of Andhra Bank."
The ED registered a money laundering case in this instance after taking cognisance of a CBI FIR.
The CBI had booked the Sterling Biotech, its directors Chetan Jayantilal Sandesara, Dipti Chetan Sandesara, Rajbhushan Omprakash Dixit, Nitin Jayantilal Sandesara and Vilas Joshi, chartered accountant Hemant Hathi, Garg and some unidentified persons in connection with the case.
It had alleged that the company took loans of over Rs 5,000 crore from a consortium led by Andhra Bank, which turned into non-performing assets.
With inputs from PTI
Find latest and upcoming tech gadgets online on Tech2 Gadgets. Get technology news, gadgets reviews & ratings. Popular gadgets including laptop, tablet and mobile specifications, features, prices, comparison.
India
It is alleged that GSR collected Facebook users' data for "research and academic purposes", which it allegedly sold for commercial gains to Cambridge Analytica, a company that profiled users based on their political inclination and used it to influence polls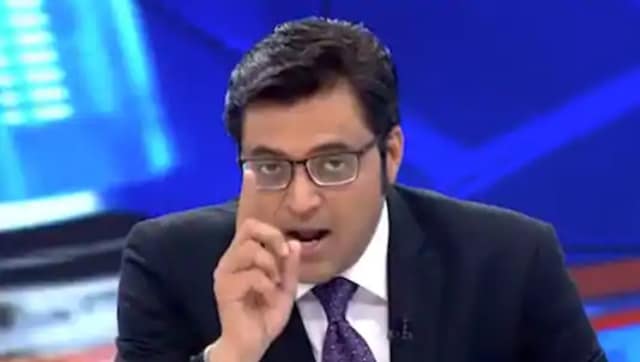 India
ARG Media had filed several pleas and interim applications in the HC urging the court to transfer the probe in the case to CBI, stay any further investigation in the case, and to restrain the police from taking any coercive action
Entertainment
Musicians, including Sting and Pink Floyd's Roger Waters, said the post-Brexit travel restrictions will make "many tours unviable, especially for young emerging musicians who are already struggling to keep their heads above water owing to the COVID ban on live music."