In which Amit Shah gives it to economists and critics: If economy is booming, govt income and spending are growing, fiscal deficit is falling, where's the crisis?
The success of demonetisation and GST is there for everyone to see, he said, except for the bigoted and the jaundice-eyed.
Amit Shah, BJP President was at his combative best in an interview to Network18's Group Editor-in-Chief Rahul Joshi

The GDP is growing, but the Defence budget cannot grow in step with it, said Shah

The success of demonetisation and GST is there for everyone to see, he said, except for the bigoted and the jaundice-eyed
Amit Shah, Bharatiya Janata Party (BJP) President, was at his combative best in an interview to Network18's Group Editor-in-Chief Rahul Joshi that was aired on Sunday (31 March, 2019), which also happens to be the stock-taking day in factories and stores for accountants and auditors.
Shah is known for his quick, sharp political repartee so it was not as he handled all political questions in the hour-long interview with aplomb. But what impressed everyone was his comprehensive and well-rounded response to Joshi's questions on the related topics of India's defence expenditure, economic growth, lack of jobs and the impact of demonetisation.
He picked up the topic on a question regarding the shrinking share of defence expenditure as a percentage of India's GDP. Conceding that the Defence budget as a percentage of gross domestic product (GDP) was the lowest for 2019-20, Shah urged critics to look at the larger picture. It is true that the Defence budget cannot grow in step with the GDP in percentage terms. But, he pointed out, it is growing in absolute terms and that is important.
The Interim Budget 2019-20 has provided for a massive Rs 4.31 lakh crore for Defence which is the highest-ever, Shah said. The Narendra Modi government has embarked upon a 15-year Defence modernisation program, a byproduct of which is the Rafale fighter aircraft sorely missed by our Air force but would soon augment its prowess tremendously. He said that from being the 11th biggest, India's economy has now become the sixth biggest. The Modi government was handed down a fiscal deficit of about six per cent by the UPA government. It has been brought down to about 3.8 per cent and it will come down even further. If the economy is growing, fiscal deficit is falling and yet government spending is growing, he argued, it is obvious that income is growing. And income is growing, he said, because more cash has come into circulation because of demonetisation and the base of tax payers has grown by 70 per cent because of demonetisation and GST. And since corruption has come down and efficiency of delivery of services has improved, it has added a further fillip to the economy. And this cannot happen on the back of unemployment as being charged by economists and critics.
Demonetisation, GST
The success of demonetisation and GST is there for everyone to see, he said, except for the bigoted and the jaundice-eyed. Around 70 percent increase in income-tax payers and 50 percent increase in indirect taxes (read GST) payers are the twin harbingers of things to come—the economy is at last showing up substantially above board from the days of surreptitious subterranean functioning. This is no mean achievement.
Shah's assertion is buttressed by the assertion of Sanjeev Sanyal, a member of the Narendra Modi government's economic think tank, to NDTV a few days ago—earlier, crooks used to indulge in tax evasion and brag about it; now they might still be indulging in a bit of tax evasion but they don't brag about it! This summarises the achievement of the Modi government in the anti-black money front and the attitudinal change of the nation for better. Shah pooh-poohed the claim that there was a 19 percent surge in cash in circulation post-demonetisation saying it should be read in the context of the growth in GDP.
No reliable data on unemployment
On the issue of unemployment that is alleged to be at an alarming 42 percent, an all-time high according to CMIE, the BJP President once again put the issue in perspective. With as much as 80 percent of the workforce still being employed in the informal sectors like construction, there is no reliable data on employment. Indeed, a lot has been done on the construction front with six crore toilets being built in the last five years and 6.8 lakh houses for the economically weaker section of the society. In addition, roads have been laid at a furious pace. Therefore, the CMIE figure at best represents the state of affairs in the formal economy.
With formalisation of the economy, the data non-availability factor bedevilling the correct assessment of unemployment situation would be a thing of the past. Shah also urged economists and critics not to look askance at self-employment. A lot of beneficiaries of Mudra Yojana, 15 crore to be precise, are standing on their own legs. He cited the example of a beauty parlour set up by a woman with the help of Mudra microfinance assistance. Likewise, a lot of plumbers and carpenters are being churned out every year thanks to the Prime Minister's Skill India initiative. Surely, our worldview on employment needs to change.
(The author is a senior columnist and tweets @smurlidharan)
Find latest and upcoming tech gadgets online on Tech2 Gadgets. Get technology news, gadgets reviews & ratings. Popular gadgets including laptop, tablet and mobile specifications, features, prices, comparison.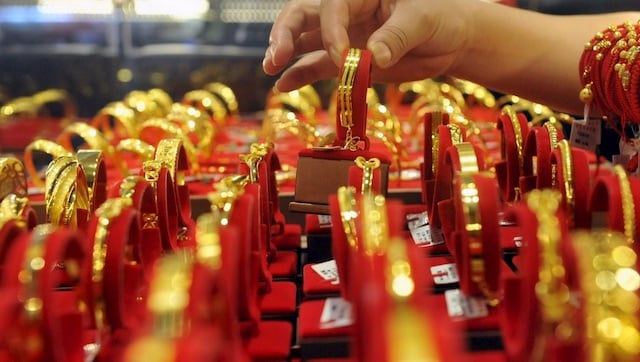 Business
All India Gem and Jewellery Domestic Council chief Ashish Pethe said the EMI facility should be extended to their industry and to increase the cash purchase limit to Rs 1 lakh from Rs 10,000
India
Those arrested include managing directors, proprietors and partners of business and trade entities either involved in availing or utilising the ineligible input tax credit fraudulently
Politics
The AIMIM foray may not amount to much in Bengal, given the distinctly Bengali identity of Bengali Muslims. Nevertheless, that will play into the equation. But BJP can't rely on Owaisi to mount a challenge to the TMC, especially with Banerjee's latest slew of welfare schemes pulling a lot of popular heft.