Amgen to buy Celgene psoriasis drug Otezla for $13.4 billion
By Michael Erman and Manas Mishra (Reuters) - Amgen Inc will buy Celgene Corp's psoriasis drug Otezla for $13.4 billion in cash, clearing the way for Bristol-Myers Squibb to go ahead with its $74 billion deal for Celgene by the end of the year. Amgen, which announced the deal on Monday, is paying a hefty price for the drug, according to analysts and investors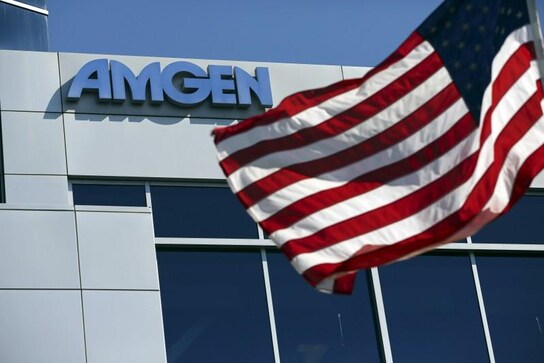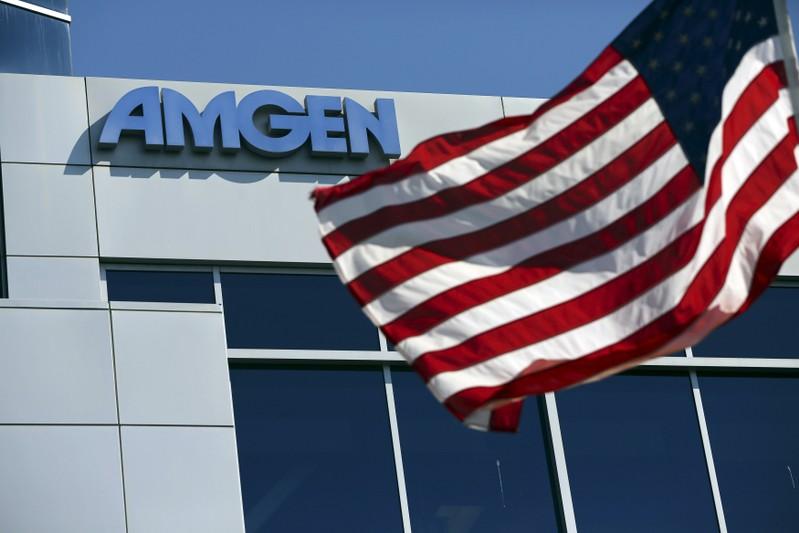 By Michael Erman and Manas Mishra
(Reuters) - Amgen Inc will buy Celgene Corp's psoriasis drug Otezla for $13.4 billion in cash, clearing the way for Bristol-Myers Squibb to go ahead with its $74 billion deal for Celgene by the end of the year.
Amgen, which announced the deal on Monday, is paying a hefty price for the drug, according to analysts and investors. Still, Otezla, which brought in sales of $1.61 billion last year, will deliver growth for Amgen right away, and its shares rose around 3 percent in afternoon trading.
Bristol-Myers and Celgene's shares were both also up around 3 percent.
New York-based Bristol-Myers said in June that it would sell Otezla to allay concerns raised by the U.S. Federal Trade Commission because of a competing treatment that it is developing. Analysts said at the time that they were expecting Otezla to sell for around $8 billion to $10 billion.
Bristol-Myers said in a statement that there was significant interest from multiple potential buyers from early on in the process.
Thousand Oaks, California-based Amgen said that it expects Otezla's sales to grow at least in the low-double digits over the next five years. It also said it expects the drug's patents to protect its exclusivity in the United States until 2028.
(For an interactive on Otezla sales click here: https://tmsnrt.rs/2Nyrux4)
Jeff Jonas, healthcare portfolio manager at Gabelli funds, said that a number of Amgen's current drugs face loss of patent protection and competition from biosimilar drugs, so the growth from Otezla would be welcome.
"This is an attractive product for them that fits more or less with their current portfolio," Jonas said. "It's an approved product with a good safety profile, so there's not a lot of risk."
Still, Jonas expressed some scepticism about Amgen's growth forecast for the drug, noting that new competitors, including Bristol-Myers' drug in development, are likely to eat into its market share.
Amgen said it expects the deal to produce tax benefits with a present cash value of $2.2 billion, reducing the actual deal total to $11.2 billion.
With respect to possible antitrust concerns about the purchase, Amgen said on a conference call that it feels very confident that it will be able to close the deal.
Bristol-Myers said most of the proceeds from the sale will go to pay down debt from the deal with Summit, New Jersey-based Celgene. It also increased a previously planned $5 billion accelerated share buyback to $7 billion.
(Reporting by Manas Mishra in Bengaluru; Editing by Arun Koyyur and Steve Orlofsky)
This story has not been edited by Firstpost staff and is generated by auto-feed.
Find latest and upcoming tech gadgets online on Tech2 Gadgets. Get technology news, gadgets reviews & ratings. Popular gadgets including laptop, tablet and mobile specifications, features, prices, comparison.
Business
By Howard Schneider WASHINGTON (Reuters) - A rebounding stock market and massive federal aid payments pushed the net worth of U.S. households back to pre-coronavirus levels in the second quarter, the Federal Reserve reported on Monday, with savings accounts and equity portfolios both rising sharply despite the pandemic
Business
By Rodrigo Campos NEW YORK (Reuters) - Stocks across the world hit their lowest in seven weeks and other risk assets sold off on Monday on concerns over renewed lockdown measures in Europe and Britain, as well as the United States' inability to agree on fiscal stimulus that would support millions of unemployed. Oil prices fell nearly 5%, the dollar rallied and an index of emerging market currencies fell by the most in six months. The MSCI world equity index , which tracks shares in 49 countries, touched its lowest since Aug.
Business
By Rodrigo Campos NEW YORK (Reuters) - Stocks across the world hit their lowest in seven weeks and other risk assets also sold off on Monday on concerns over renewed lockdown measures in Europe and Britain, as well as the United States' inability to agree on fiscal stimulus that would support millions of unemployed. Oil prices fell more than 3%, the dollar rose against a basket of peers and an index of emerging market currencies fell by the most in six months. The MSCI world equity index , which tracks shares in 49 countries, ended at its lowest since Aug