Amendment to Maternity Benefit Act is historic, but more needs to be done for women in India
Today, women contribute only 17 percent to India's GDP against a global average of 37 percent.
The recent amendment to the Maternity Benefit Act providing 26 weeks of maternity leave (against the existing 12 weeks) can be described as historic. The amendment also provides an enabling provision of 12 weeks of "work from home" for nursing mothers. In addition, it has made it mandatory for firms with 50 employees or more to have crèche arrangements with prescribed distance. This amendment is applicable to all establishments employing 10 or more people, and will help 1.8 million women in the organised sector. It is expected that the amendment will be passed in the Lok Sabha in the Winter Session, and receive Presidential assent thereafter.
The amendment recognises the economic rationale of women's participation in India's economy. Innumerable studies have highlighted the importance of involving half of India's population in measurable economic activities. Today, women contribute only 17 percent to India's GDP against a global average of 37 percent (source: McKinsey). Countries like Norway, Sweden or Denmark, that have one of the world's highest median per capita income, also have the highest female labour participation rate, higher than 70 percent. If India can increase its women participation in labour force by 10 percentage points by 2025, it could increase its GDP by16 percent (source: Catalyst). A study by Booz and Company estimates that if men and women in India were to be equally employed, its GDP could go up by 27 percent. For a family, double income helps them to fulfil their economics needs and social aspirations while single women need it as a cushion against economic adversity. Therefore, household bound non-employed women who are finding it difficult to work are an economic concern that needs to be fixed.
A recent survey by ILO reflects that out of 131 countries, India ranks 11 from the bottom in female labour force participation.
India is among the few countries to witness a drastic decline in participation of women in work force, which has decreased to 27 percent in 2011-12 from 37 percent in 2004-5. Ironically, women are "diminishing and missing" at the workplace at a time when women's education is witnessing a sharp rise and women are effectively closing the higher education gap. Increase in urbanisation and GDP are two other factors that normally should lead to enhanced employment opportunities just as substantial decrease in total fertility rates should free up women's time, enabling them to avail of these opportunities. Regrettably, all this has neither translated into equal participation, nor in equal wages. In fact, the more educated a woman, the wider the gender pay gap.
Another concern is the "leaking pipeline", a phrase that highlights the losses within the formal employment channels. Between the age of 25 to 30, one third of women move out of the work force and 30 percent of these never return. A report by Accenture estimates that 72 percent of Indian women have turned down or have not pursued an opportunity because of personal reasons. Consequently, out of the professionals joining at the entry level, 29 percent are women, this number dwindles to 9 percent at mid to senior management and is less than 1 percent at CEO level (source: Mckinsey data base). In various forums, women have highlighted what would prevent them from leaving the work force. Guaranteed leave of absence for childcare, telecommuting, flexi time, rational working hours, safe environment, good transportation are prerequisites commonly considered essential. Legislation is much needed for external enablers to position these, and each change in policy like the present amendment can greatly impact the ability of many women to continue in work force.
Like most societies, India values motherhood, though it has been remarkably laggard in providing formalised support to women for this role. Maternal care for a child during the period of its initial growth is essential for the child's development and growth. Women's role as a nurturer is a source of strength, admiration and sustenance, and should not be in conflict with her professional aspirations and growth. Else many women will be forced to choose one over the other.
Many countries have recognised this and have shown the way through legislation, regulations and institutional support mechanisms. A good example is Brazil and Norway which provide very effective childcare system to ensure that women participate and re-enter the work force. Over the past two decades, Brazil's female labour force participation rate has increased by more than 15 percentage points, almost touching 64 percent, and the increase is mainly driven by married women and by women with children.
For developed economies, participation of women in work force is an economic compulsion, essential to address their shrinking population and declining labour force. However in India, where no such compulsions exist, this legislation to retain women in work force addresses factors beyond economics and has its genesis in political and social reality. Women today are participating in electoral process in large number often more than men, and no government can ignore this. It is not surprising that government is considering extension of this facility to women working within the unorganised sector. As the amendment goes beyond economics, it can be termed "historic". It is a long overdue recognition of the aspirations of innumerable Indian women who aspire to attain their rightful place in India's economic growth, without requiring to compromise on their role as mother and nurturer.
(The author is an ex-bureaucrat, first woman President of Bombay Chamber of Commerce and Industry, and Chairperson of CARE India.)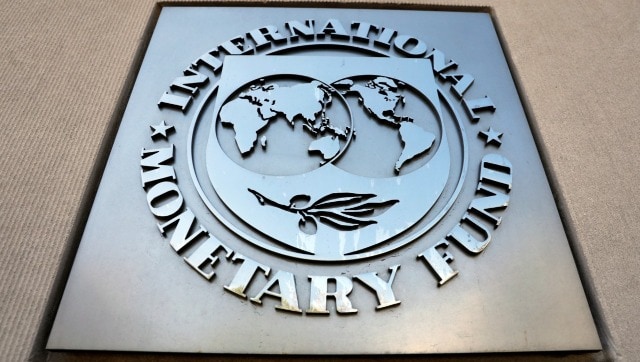 World
IMF Managing Director Kristalina Georgieva said factors from rising food prices to unequal vaccine access were taking a toll on global economies
Entertainment
The Boss Baby sequel plays it safe and moves at far too breathless a pace to allow contemplative moments.
Business
Other Indian names in the top 100 rankings were ICICI Bank at 65, HDFC Bank at 77 and HCL Technologies at 90, according to the Forbes ranking