Ambedkar Jayanti: PM Modi launches BHIM-Aadhaar, says digitisation will help fight corruption
BHIM app will help the poor in the same way Ambedkar helped the country, claimed the prime minister
Prime Minister Narendra Modi on Friday launched BHIM-Aadhaar platform for merchants giving a further push for the shift towards less-cash economy through increased adaptation of digital payments. Speaking at a function in Nagpur on the occasion of 126th birth anniversary of Dr Babasaheb Ambedkar, the prime minister also unveiled cash back and referral bonus schemes for the BHIM app.
"BHIM app will help the poor in the same way Ambedkar helped the country," the prime minister said announcing the launch. BHIM-Aadhaar is the merchant interface of the BHIM App.
"Whether you appreciate the idea of a cashless society or not, you will definitely be angry about corruption, which is something Bhim-Aadhaar app will fight against," he said.
A statement by NITI Aayog had on Thursday said that the app will help people make payments digitally using their biometric data like their thumb imprint on a merchants' biometric enabled device which could be smartphone having a biometric reader.
"Finger used to be a symbol of illiteracy. See how the times have changed," he said.
According to NITI Aayog, as many as 27 major banks are now on board with 3 lakh merchants so that they can start accepting payments using BHIM Aadhaar.
At the function the prime minister also felicitated the winners of the mega draw of the two major incentive schemes to promote digital payments, Lucky Grahak Yojana and Digidhan Vyapaar Yojana, that were launched earlier in order to spread awareness about digitisation.
The prime minister announced two new incentive schemes, BHIM cashback and referral bonus schemes. As per the referral bonus scheme, If a merchant adds a person to BHIM app, after 3 transactions by the person, your account will get a credit of Rs 10. If the merchant manages to get 20 people on BHIM app in a day, he will make Rs 200 at the end of the day, he said.
The schemes are expected to distribute incentives totalling Rs 495 crore to merchants. The schemes will remain open until 14 October.
India
Congratulating the people of Telangana, the prime minister said that the temple showcases the outstanding craftsmanship of great Kakatiya dynasty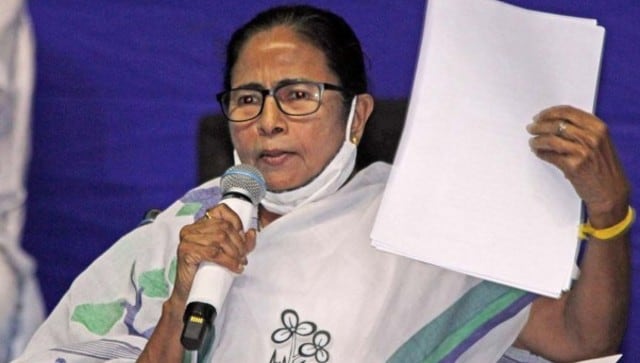 Politics
All this in the backdrop of #AbkiBaarDidiSarkar trending on Twitter, thus further fuelling rumours about a United Front.
India
The ''Mann Ki Baat'' programme is broadcast at 11 am on the last Sunday of each month through various channels of the All India Radio and Doordarshan