Ambanis, Birlas, Mittals set up 'Electoral Trusts' to fund polls, others to follow
These new trusts are being registered under a new framework that provides for mandatory inclusion of 'Electoral Trust' in their names and enables applicable tax benefits for funds given to various political outfits.<br /><br />
New Delhi: As general elections draw closer, at least five large corporate houses including those of Ambanis, Mittals and Birlas, have set up 'Electoral Trusts' for providing funds to political parties and more than two dozen other business groups are firming up similar plans.
These new trusts are being registered under a new framework that provides for mandatory inclusion of 'Electoral Trust' in their names and enables applicable tax benefits for funds given to various political outfits.
The groups that have set up their respective 'Electoral Trusts' under this new regime, put in place by the government earlier this year, include Anil Agarwal-led Vedanta Group, Sunil Mittal-led Bharti Group, Anil Ambani-led Reliance Group and Kolkata-based K K Birla Group. These trusts have been incorporated as non-profit
companies under Section 8 of the new Companies Act, 2013, and the Section 25 of the previous version of the Companies in the last few months, according to information available with the Corporate Affairs Ministry.
According to government officials and executives at leading consultancy and legal firms dealing in corporate affairs, at least 25 other large business houses are currently in the process of registering their own 'Electoral Trusts'.
Interestingly, most of these trusts have been named in such a manner that they do not give any reference to the associated business groups, although this new structure has been apparently put in place with an aim to bring in greater transparency in corporate funding of political parties. However, these new companies share their addresses and directors with certain companies belonging to their related groups.
Among these, Janhit Electoral Trust is related to Vedanta group, Satya Electoral Trust to Bharti group, People's Electoral Trust to Reliance group and Samaj ElectoralTrust Association with K K Birla group. Besides, a new company by name of Pratinidhi Electoral Trust has also been registered, although its association could not be ascertained. These electoral trusts are being set up ahead of one of the most keenly watched general elections in Indian history.
Besides, the issue of corporate funding of political parties has also drawn lot of attention in recent past, with a controversy recently erupting over funding by Aditya Birla Group, although the business house has denied any violation in its donation of funds to political outfits through a trust. Many corporate houses have made donations to various political parties through their trusts in the past also, but the government notified an 'Electoral Trusts Scheme' earlier this year. This was to streamline the process and bring in more transparency in the funds provided by corporate entities to the political parties for their election-related expenses.
The new scheme allows corporate and other entities to register non-profit companies having 'Electoral Trust' as part of their names, thus differentiating them from the companies having other business interests. The Corporate Affairs Ministry has also amended its 'Name Availability Guidelines' for the companies to enable
registration of such entities. Earlier such companies could be formed under Section 25 of the Companies Act, 1956 under the tax department's Electoral Trusts Scheme, 2013, while such registrations are now being governed under Section 8 of the new Companies Act, 2013.
Under this scheme, such companies can get tax benefits only if they distribute 95 per cent of total contributions received by them in any financial year to the registered political parties within that year itself. Besides, they cannot receive any contribution in cash and they are required to take the Permanent Account Number of all contributors who are resident Indians, and passport number of non-resident Indian citizens at the time of receiving the contribution. These Electoral Trust companies are not allowed to accept contributions from foreign citizens or companies.
Many business conglomerates, including Tatas, Aditya Birla group and Bharti Groups, have in the past also disclosed having made contributions to different political parties through their trusts. The companies can donate funds to political parties directly without setting up 'Electoral Trusts' also, but that requires greater disclosure with regard to entities getting the funds. Under the Companies Act, 2013, corporates are required to disclose in their profit and loss account contributions made to political parties. They also have to furnish particulars of the total amount contributed as well as name of the party to which it is given.
However, corporates have expressed divergent views on the proposed provisions under the new companies law. Under the Companies Act, corporates that violate the
provisions related to providing funds for political parties could face strict punishments including penalties.
PTI
Subscribe to Moneycontrol Pro at ₹499 for the first year. Use code PRO499. Limited period offer. *T&C apply
India
Candidates should have passed the Class 12 examination from a recognised board or its equivalent with physics, chemistry and biology to be eligible to apply
India
The 83-year-old Ratan Tata wrote how Jamsetji Nusserwanji Tata had inspired them all with his "empathy and kindness over the years"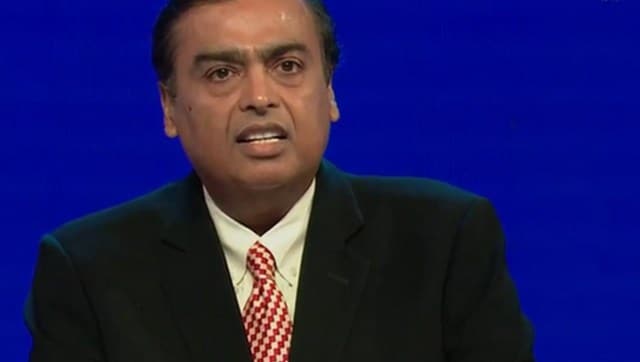 Business
Among those who saw a decline in their net worth during the year was Acharya Balkrishna of Patanjali Ayurved at US $3.6 billion, down 32 percent