Amazon's social media team bares its teeth in Washington
By Diane Bartz WASHINGTON (Reuters) - Amazon.com's social media team bared its teeth this week to go after two big critics in Congress: Senators Bernie Sanders and Elizabeth Warren. Amazon first struck out Wednesday with tweets by Dave Clark, chief executive of Amazon's worldwide consumer business, who criticized Sanders for pushing for a $15 minimum wage and supporting Amazon workers in Alabama who are considering unionizing. On Friday, the day that Sanders met with Amazon workers in Alabama, Amazon News tweeted that Sanders' home state of Vermont's minimum wage was $11.75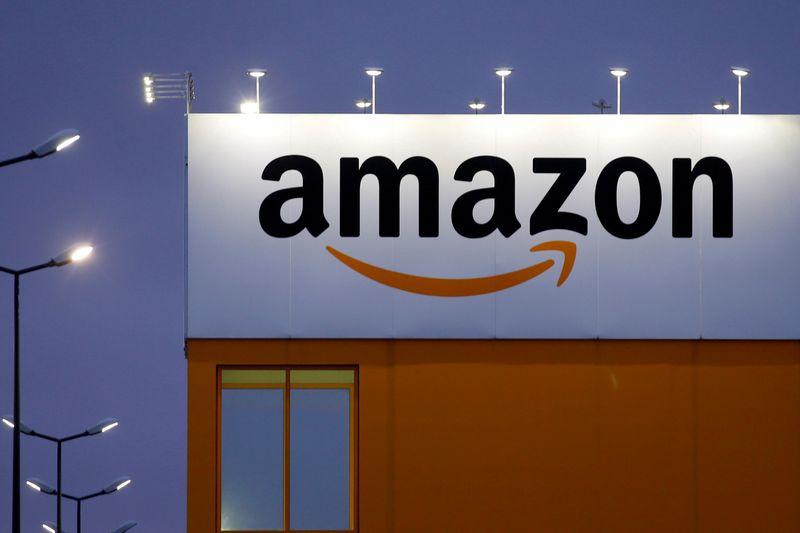 By Diane Bartz
WASHINGTON (Reuters) - Amazon.com's social media team bared its teeth this week to go after two big critics in Congress: Senators Bernie Sanders and Elizabeth Warren.
Amazon first struck out Wednesday with tweets by Dave Clark, chief executive of Amazon's worldwide consumer business, who criticized Sanders for pushing for a $15 minimum wage and supporting Amazon workers in Alabama who are considering unionizing.
On Friday, the day that Sanders met with Amazon workers in Alabama, Amazon News tweeted that Sanders' home state of Vermont's minimum wage was $11.75. "Sanders would rather talk in Alabama than act in Vermont," the company tweeted.
In his meeting, Sanders urged Amazon workers to vote for the union: "When you stand up and fight, you are taking on here not only one of the most powerful corporations in this country you are taking on the wealthiest individuals in the world. And you're doing it in an anti-union state."
The company also went after Warren, who pledged on Twitter that she would "fight your union-busting. And fight to break up Big Tech so you're not powerful enough to heckle senators with snotty tweets."
She had initially called for Amazon to be broken up, along with other Big Tech giants, in 2019 when she was running for president.
Amazon called her tweet "extraordinary and revealing."
"One of the most powerful politicians in the United States just said she's going to break up an American company so that they can't criticize her anymore," Amazon tweeted.
Amazon did not immediately respond to a request for comment. Neither Sanders' nor Warren's offices immediately replied to a request for comment.
It may not be just Amazon losing patience with pressure from Washington.
At a congressional hearing on Thursday, Twitter Chief Executive Jack Dorsey apparently got frustrated with lawmakers pressing for yes or no answers to questions. During the hearing, Dorsey tweeted "?" with a poll asking Twitter users to vote "yes" or "no."
Democratic Representative Kathleen Rice asked: "Mr. Dorsey, what is winning, yes or no, on your Twitter account poll?"
Dorsey told her that "yes" was winning, to which she replied: "Your multitasking skills are quite impressive."
(Reporting by Diane Bartz; editing by Jonathan Oatis)
This story has not been edited by Firstpost staff and is generated by auto-feed.
World
CARACAS (Reuters) - Human rights groups from Venezuela and Colombia on Wednesday called on the United Nations to appoint a special envoy to address the humanitarian crisis caused by clashes between Venezuelan troops and Colombian armed groups near the countries' border. Colombian officials estimate that some 4,000 people have fled Venezuela for Colombia since March 21 following a military offensive in Venezuela's Apure state.
World
By Anton Zverev and Andrew Osborn MOSCOW (Reuters) - Jailed Kremlin critic Alexei Navalny went on hunger strike on Wednesday in an attempt to force the prison holding him outside Moscow to provide him with proper medical care for what he said was acute pain in his back and legs. The fate of Navalny, one of President Vladimir Putin's most prominent critics, is in focus after he said last week that being woken up by a guard every hour during the night amounted to torture and that his appeals for medical treatment had been ignored. In a handwritten letter addressed to the governor of his prison which was posted to social media by his team on Wednesday, Navalny said daily requests for a doctor of his choice to examine him and for proper medicine had been ignored
World
By Stephanie van den Berg THE HAGUE (Reuters) - The International Criminal Court on Wednesday upheld its 2019 acquittal of former Ivory Coast President Laurent Gbagbo on charges of crimes against humanity during post-election violence and ordered all conditions of his release be removed. The decision may open the way for Gbagbo, 75, who has been living in Belgium, to return to Ivory Coast