All you need to know about Arundhati Bhattacharya, SBI's first woman chief
A few powerful women have made it to the top at Indian banks and the latest entrant is SBI's Arundhati Bhattacharya.<br /><br />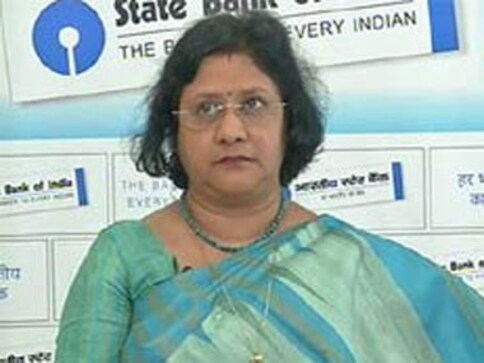 Only a few powerful women have made it to the top at Indian banks and the latest entrant to this elite list is SBI's Arundhati Bhattacharya.
Bhattacharya has been appointed the first woman chairperson of the 207-year-old State Bank of India which is India's largest commercial bank.
On Monday, thegovernment cleared the elevation of Bhattacharya for the top job. She was among four contenders for the top job. The others were SBI MDs - Hemant Contractor, A Krishna Kumar and S Viswanathan.But longer residual service clinched the decision in her favour.
Bhattacharya succeeds Pratip Chaudhuri who retired on 30 September.
She will join the likes of Chanda Kochhar, MD and CEO of ICICI Bank; Shikha Sharma, MD and CEO, Axis Bank; Naina Lal Kidwai, country head, HSBC; Kaku Nakhate, president and country head (India), Bank of America Merrill Lynch, Vijayalakshmi Iyer, CMD, Bank of India; Archana Bhargava, CMD, United Bank of India and Shubhalakshmi Panse, CMD of Allahabad Bank.
During her first interaction with the media, the new chief of the country's largest bank has said that the war on non-performing assets has intensified and that non-performing managements have no reason to continue being in office.
The SBI chief also affirmed that home loan rates were not going to be reduced going forward. The bank is also comfortable with lending to customers for purchasing automobiles which will in turn boost auto sales. Meanwhile, the retail segment is performing well and lending to corporates will be done selectively, she added.
Bhattacharya also said this year's festive season discounts will not be much different from the last, though interest discounts on home loans were highly unlikely.
Bhattacharya is not very upbeat about improvement in the bank's subsequent quarterly performances. A lot more can be done to improve productivity, she added. The process for the merger of other associate banks with the SBI is likely to start this year but will not be completed by FY14.
Here is all you need to know aboutArundhati Bhattacharya
1.Fifty-seven year old Bhattacharya is the bank's 24th chairperson and has a two-and-a-half-year term at the top. Shejoined SBI as a direct recruit officer in 1977 and in the course of her extensive service, has served in metros as well as urban and rural areas, criss-crossing the length and breadth of the country.
Earlier, she was managing director and chief financial officer of SBI. In her earlier roles, she was deputy managing director and corporate development officer of SBI.
According to SBI, she was also involved in setting up several new companies and initiatives of the bank, including SBI General Insurance, SBI Macquarie Infrastructure Fund and SBI SG Global Securities Services, as well as the launch of IT platforms such as mobile banking.
As corporate development officer and deputy managing director, she has handled large corporate credit as well as initiatives like financial inclusion and financing of self-help groups.
2.During her 36 years at SBI, she also had a stint in the Bank's New York office where she was in charge of monitoring branch performance, overseeing external audit and correspondent relations.
3. According to the Times of India, Bhattacharya is the first woman to ever lead a Fortune 500 company in India, and the only woman banker on that list of giants anywhere in the world.
4.This is the first time that an SBI chief will get a three-year tenure - the first time that any SBI chairperson is getting such a fixed term-irrespective of when the person will retire.
However, she is taking charge at a time when the bank is battling rising bad loans as borrowers find it difficult to meet repayment obligations in a slowing economy. Her biggest challenge will be toimprove the bank's worsening asset quality. The bank'snon-performing assets were 5.5 percent of all assets in the June quarter. Net profit in the first quarter fell 13.6 percent to Rs 3,241 crore against Rs 3,751 crore in the same quarter last year.
In an interview with Times of India, Bhattacharya hadlisted capital efficiency, improvement in productivity, investor relations and overall liquidity management as her priorities.
5."She has a collaborative leadership style, which will help her in dealing with trade unions, which the former chairman faced problems with," an SBI official was quoted as saying about Bhattacharya by the Business Standard. Still, some SBI officials told Mint that Bhattacharya lacks the experience of working at the corporate office as she has "spent most of her career outside headquarters".Whether she will be able to restore the confidence of investors who have dragged down SBI's share price in recent weeks remains to be seen. As of now, we should just welcome Arundhati Bhattacharya who joins the expanding list of women who are now leading financial institutions in the country
Business
According to RBI's data, India's foreign currency assets, which are the biggest component of the forex reserves, rose $2.334 billion to $529.216 billion during the week, which ended on 24 June
India
The gold coin that finds a mention in the travelogues of Venetian traveller Nicolao Manucci and Capt Hawkins was last seen in the possession of Nizam VIII of Hyderabad, Mukarram Jah, in the late 1980s
Business
This comes in the backdrop of the government finalising a consultation paper on cryptocurrencies after gathering inputs from various stakeholders and institutions