Alibaba zeroing in on Gurgaon-based ShopClues ahead of India debut
The Gurgaon-based company is said to be reporting a revenue run-rate of $750 million based on the gross merchandise value of the goods sold
Alibaba, the Chinese e-commerce giant, is busy preparing ground for its grand entry into India's online marketplace. The Jack Ma-controlled internet behemoth has held talks to acquire online marketplace ShopClues, one of the few unicorn startups commanding a billion dollar valuation, media reports said.
According to a ToI report, Alibaba, which already holds a stake in the marketplace Paytm, is evaluating the possibility of merging ShopClues with the latter in order to take on the much bigger rival Amazon.
The US-based Amazon, one of the world's biggest e-commerce company, has been making rapid strides in India's online market over the past year or so, and is currently positioned second after Flipkart in the online marketplace ranking.
The target company ShopClues has so far raised $250 million, and counts GIC of Singapore, Tiger Global, Nexus Venture Partners and Helion among its investors, the report said.
The Gurgaon-based company is said to be reporting a revenue run-rate of $750 million based on the gross merchandise value of the goods sold, ToI said.
The report said ShopClues declined to comment on the development, while Alibaba said it would refrain from making any statement on the speculation.
Earlier this year, Alibaba had said it is looking at opportunities to build the business organically or through other means.
"We are planning to enter the e-commerce business in India in 2016. We have been exploring very carefully the e-commerce opportunity in this country, which we think is very exciting on the backdrop of Digital India," Alibaba Group president J Michael Evans had then said.
The company said it is evaluating all opportunities to build the business organically or look at any other thing that might come along.
The Chinese major is already betting big on mobile wallet giant Paytm, and is engaged in training the senior management of the upcoming Paytm Payment Bank, a recent Business Standard report said.
The BS report also highlighted a transcript of the earnings call in which Joseph C Tsai, executive vice-chairman, Alibaba, said,"We invested jointly with Ant Financial into a company called Paytm, largest mobile wallet company in India. We think mobiles and payment are going to be important strategic assets for us in that market."
According to a Hindustan Times report, Alibaba is is talks with Vijay Shekhar Sharma-owned Paytm to either fully acquire or own a sizable share in the latter's marketplace business, Paytm Mall.
In the event of any deal being worked out, Paytm may get an additional money to put into its payment banks business. Alibaba has already $675 million invested in Onwe97, the HT report said.
In November 2014, Alibaba founder Jack Ma, who was on his first visit to India, had said he would "invest more in India, work with Indian entrepreneurs and Indian technologists to improve the relationship between the two nations".
With PTI inputs
India
They introduced themselves as Amazon employees and used softwares like Teamviewer and Anydesk to remotely access and take control over target computers
News & Analysis
These new avatars include Munna Tripathi in Mirzapur to Srikant Tiwari in The Family Man, Siddhi Patel in Four More Shots Please and more.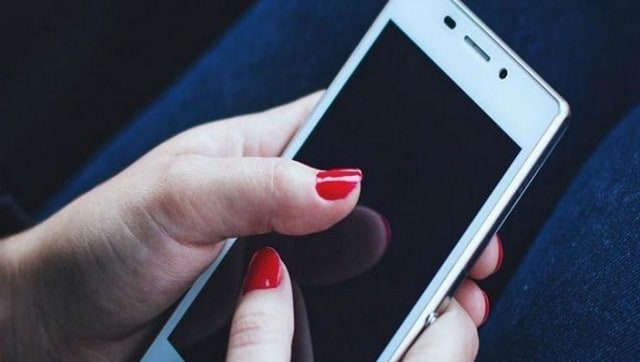 India
The mobile internet services in Karnal district will remain suspended from 12.30 pm on Monday to Tuesday midnight, according to an order of the Home Department.