Akshaya Tritiya today: Buy gold using Paytm; it's easy but there are many conditions
Definitely PayTm platform make buying and selling digital gold, easy, but the number of terms and conditions that apply simple steal the luster.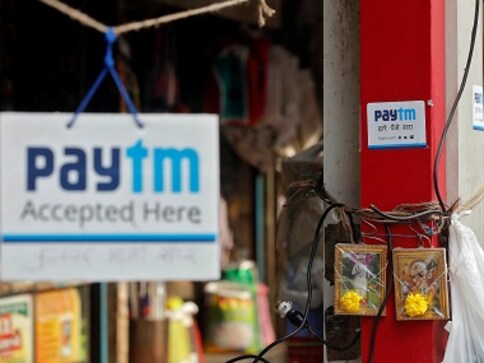 Paytm has partnered with gold refiner MMTC-PAMP to launch 'Digital Gold' that will allow you to buy and sell gold via the platform. Here are things you better know about before taking the digital dive into the yellow metal on Akshaya Tritiya.
As a Paytm mobile wallet user, you can buy 24K 999.9 purity gold online. You will be able to see the live price of gold, in real time on Paytm platform which includes its website, mobile application. According to the Paytm website, 'Live rate of Gold means the Gold rate in Indian rupees per gram of 9999 fine Gold, as posted from time to time, inclusive of duty, exclusive of taxes, product manufacturing/making charges, delivery charges etc". The live price is updated frequently.
Keep in mind that though you might think you are buying this digital gold from Paytm. But the truth is you are not actually doing so. The seller of this digital gold is MMTC-PAMP India, India"s largest gold refinery, which is a joint venture MMTC Limited, a central government undertaking and PAMP Switzerland, global leader in refining bullion and global referee for precious metals. Paytm is only providing a platform for the customer to access the gold accumulation plan.
The best part of the whole arrangement is that you can invest as low as Re 1 to buy the precious metal. The gold you buy will be stored on your behalf in MMTC-PAMP's secure vaults, that too without any charges. You can buy and store your gold for a period of 5 years from the date of purchase with them. And sell/withdraw your gold anytime within these five years. Once this duration is complete, it is mandatory to sell or take delivery of the respective quantity. If you redeem your gold after the custody period of five years, they will charge you an additional charges, applicable at that time.
You can buy and sell in fractions. For example, 0.1 gm or for Re 1 or Rs 2 and the like. If the cumulative transaction value in the account crosses Rs 50,000, you will be required to adhere to the prevailing KYC norms. In case a single transaction value crosses Rs 2 lakhs, you will be required to submit your PAN card details. The responsibility of being KYC compliance is yours as a customer.
MMTC-PAMP will buy the gold from you in case you want to sell at a price that is displayed on the platform. The money will be directly credited your bank account. Of course, you will have to bear a convenience fee, and then you will immediately see the amount credited in your bank account while the gold balance in your gold account will be debited.
In case you want to redeem the gold, you can do so in the form of gold coins or minted products. Each coin will have different making charges, based on the weight and design of the coin. Which means you will have to pay additional making and delivery charge.
Once you place a redemption request, you have to accept the delivery made to you, it cannot be made at a later date. The product will be delivered to you within 14 working days from the time of placing the order. Your product is delivered only against the unique OTP sent on your registered mobile number. Paytm website in its FAQ about digital gold says, "The duty to verify the parcel for any damages or tampering is of the customer and if the customer accepts the parcel and later comes to know of any damage or tampering, MMTC-PAMP shall not be liable for any loss or damage to customer".
So keep this condition in mind. Also if you think you will use this platform as a trading platform to make a quick buck think again, you are not allowed to buy and redeem gold on the same day
Also remember this is not a collective investment scheme or a systematic investment plan – you will not earn any interest on your investment, and you will not be required to put in monthly installments for the same.
The worst thing is that you cannot cancel your gold purchase. Once MMTC-PAMP has accepted your offer to buy, cancellations or refunds are not allowed. The live price, at which you choose to buy gold, will be valid only for 6 minutes from the time of you clicking on the option to buy. If you fail to complete the transaction in time, you will be redirected to the new live price.
Vijay Shekhar Sharma, Founder & CEO – Paytm said in a press release, "Gold is the preferred form of investment for Indians, and we are making it easier for our users to invest in gold digitally. With this product, our customers can buy and sell international quality gold at market-linked prices instantly. The goal is to offer complete flexibility in deciding the amount they want to invest, and enable consumers to develop habit of saving regularly in digital gold for long-term wealth creation. We are confident that this solution will help millions of Indians to buy and sell 24K 999.9 pure gold with utmost confidence and security."
We partly agree with Sharma, it will definitely make it easy to buy, sell and redeem gold for millions of users - that too gold of international quality, and at a market-linked price. The seller is a reputable entity as well. The ease with which you can buy and sell gold via Paytm is commendable, but unfortunately there are just too many conditions and details. This is simply taking the sheen off the initiative.
Sports
China had won every Olympic title in the sport since a men's singles triumph for South Korean Ryu Seung-min in the 2004 Athens Games, but Xu Xin and Liu Shiwen blew a two-game lead in a thrilling final in Tokyo.
Business
The company is going to use the funds from the Zomato IPO to fund its organic and inorganic growth initiatives
India
Informing fans about the big moment in his life, Soni took to Instagram and posted a note saying that he decided to register himself for the course during the coronavirus lockdown.