Akshaya Tritiya and the great Indian superstition industry
From a day of giving years ago, Akshaya Tritiya has become a day of consumption in anticipation of divine dividends for one whole year for both the rich and the poor - it reminds you of George Bush: consume more, you will get more
There are a hundred reasons out there which tell us why we should buy gold on Akshaya Tritiya, an "auspicious" or "holy" day for Hindus and Jains.
On Monday, the Akshaya Tritiya day this year, gold sales went up by about 15 percent across India and trading in gold ETFs went up by 14 percent. Gold stocks also went up by 7.5 percent.
In Kerala, where every street corner is dotted with jewelry shops, gold sales reportedly went up as high as about 35 percent.
In the midst of his average IPL scores, our cricketing legend Sachin Tendulkar lent his face to a 10 gm coin that was sold at a premium price of Rs 3,000. The company that he endorsed with a broad golden smile minted about 100,000 coins.
The basic premise of the auspiciousness is an instinct that fuels greed for the rich, uncertainties for the middle class, and desperation for the poor. If you buy gold on this day, you propitiate certain god(s) who reward you with prosperity. The rich want to accumulate more, while the poor, who don't want to be left behind, want a short cut out of their pits. The middle class wants to stay secure.
If buying gold on Akshaya Tritiya can bring in more gold and money, why not? And if you don't have enough money, the marketers are very kind - they will let you buy on EMIs.
The small-town pawn brokers of yore, which were seen as "blood suckers" by local people till they appeared on national TV as gold finance companies, also sold gold coins because they have so much gold left behind by poor defaulters.
It was not just the gold and jewelry traders who cashed in on the beliefs of auspiciousness or quest for prosperity. Supermarkets, car and finance companies and almost everyone who had something to sell found some reason to tell people why they should buy their products.
From a day of giving years ago, Akshaya Tritiya has become a day of consumption in anticipation of divine dividends for one whole year for both the rich and the poor - it reminds you of George Bush: consume more, you will get more. That even the Christian and Muslim jewelers had no qualms in propitiating the Hindu gods made the day quite secular as well.
Amazing how frantic buying becomes an auspicious activity. Isn't it? Does it really work?
Who knows. Don't question beliefs. It's personal and hurting them is sacrilege.
Akshaya Tritiya is a fantastic example of the great Indian superstition industry which may be worth several billion dollars. As the gold rush ended on Monday, Indians had consumed an estimated 25 tonnes of the metal in a single day and had pushed up the country's trade deficit by US $ 17.7 billion.
Add every bit of astrology, numerology, vaastu, pendants, rings, precious stones, sacred-threads and "yantras" that are sold on TV, internet and newspaper classifieds - it makes a parallel universe of trading in fantasy that no consumer law can ever question. A fantastic business with zero investment, zero laws and windfall returns. You can be a professor of astrology or numerology, by calling yourself one. Nobody will ask you for a certificate or the name of the university where you studied.
If you further expand the ambit by adding businesses such as faith-healing, magical remedies and so called traditional medicine that can cure every ailment from cancer to AIDS, it becomes a bigger universe. Interestingly, no Indian law governs this divine space - no questions asked, no need for peer-reviewed studies and no need to prove anything to anybody. Just believe and buy.
That is the power of marketing superstition and the media.
For instance, Akshaya Tritiya has always been there in the annals of the ritualistic and the religious. They got up in the morning and started giving away things to the poor. Many of them also bought new things to distribute to the poor. Of course, the intentions were not purely charitable - the gods that one propitiated by doing this incidentally had something to do with wealth. Obviously, some smart marketer turned the charity angle inwards - just buy and bring prosperity to yourself.
And gold captured their imagination better than anything because Indians are (numerically several times - according to World Gold Council) crazy about the glitter of the yellow metal.
China, which is closely behind India in its appetite for gold, has a similar penchant for superstitions which the authorities are struggling to curb. This article highlights how since liberalisation, China has created a "Feng Shui" economy. Apparently, in China, Feng Shui masters have become the guests of honour of the Chinese elite and "people have become psychologically dependent on it".
In India, Vaastu has made an equally pervasive impact on the psyche of people who are willing to buy irrational suggestions on their bedrooms, doors or kitchen in the hope of warding off evil or inviting prosperity.
Ask the Vaastu folks if they know civil engineering or architecture or the local government rules on construction or minimum standards of construction to advise people on buildings. They will get into a barrage of "ancient" texts and "science" that smack of the pseudo-science of astrology. Ask them where they were before the construction boom and if they will go to slum tenements to advise people or advise on low-cost community-housing - you draw a blank.
A Reuters report quoted Wang Zuoan, head of the State Administration of Religious Affairs in China, who said that there had been an explosion of religious belief in his country along with the nation's economic boom, which he attributed to a desire for reassurance in an increasingly complex world. The trend of rising superstition keeping pace with economic growth is true in India as well.
As they say, money begets more money. And a little bit of superstition is a great reassurance when uncertainties grow.
Looking at the ever increasing grip of events such as Akshaya Tritiya and tele marketing of superstition, it is clear that the belief-marketers have cracked the basic human tendency to be irrational, particularly when people are uncertain.
If emotions cannot be rational, how can humans be?
So, happy Akshaya Tritiya and many more such new discoveries that may be in the pipeline.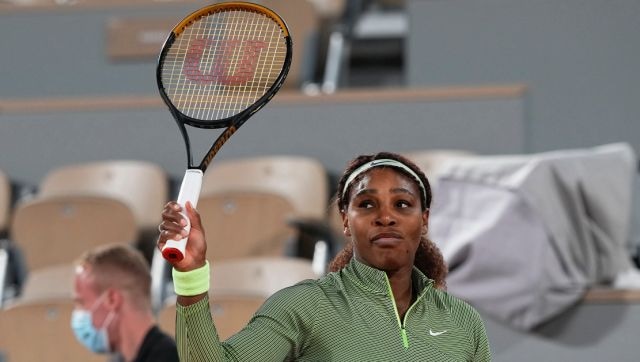 Sports
Williams, who famously lost to Osaka in the controversial 2018 US Open final, said she sympathises with Osaka.
Arts & Culture
A magical realist coming-of-age story, Gold Diggers skewers the model minority myth to tell a hilarious and moving story about immigrant identity, community, and the underside of ambition.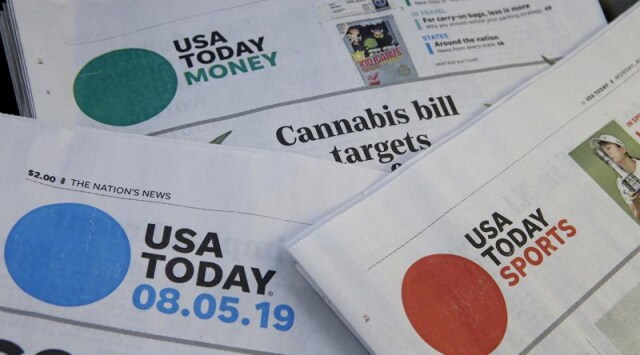 World
The news comes as the Justice Department has disclosed in recent weeks that it seized the email and phone records of reporters in at least three separate instances during the Trump administration.