Airtel to charge for VoIP: Is WhatsApp's internet call foray scaring co?
In a move that directly violates the principle of 'net neutrality' (which calls for all data usages to be treated equally), India's largest telecoms firm Bharti Airtel has said data used in Internet calls made via Voice over Internet Protocol (VoIP) apps such as Skype or Viber will be billed separately and not part of a subscriber's data packs.
Airtel has said that while VoIP usage will currently be charged on a pay-as-you-go basis (4 paise per 10 KB), it will look to introduce VoIP-specific data plans (which will presumably be costlier than standard ones) in the future.
The highly controversial move has already drawn regulatory scrutiny and led to a user outcry on social media.
Concerns over VoIP stem from the fact that its low-cost economics, especially while making international calls, will eat into revenues of telecom firms.
Consider this: a typical voice call on Skype uses between 30 to 100 kilobits (3.75 to 12.5 kilobytes) per second, which translates into 13 MB to 44 MB per hour. A typical 1GB 2G-speed data pack costs about Rs 125, which translates into a one-hour Skype call costing Rs 1.58 to Rs 5.37 per hour. (Experts believe Skype's rivals such as Viber, among others, use even less data.)
Compare this with international voice call rates that range anywhere between Rs 6 to 20 per minute, and you know the kind of revenue loss telecom firms face from the increasing usage of services such as Skype.
The move comes in the backdrop of the rise of Internet-based messaging services such as WhatsApp in the past few years, which have practically wiped out services such as SMS, which used to be a lucrative form of revenue for telecom firms.
The move to ban or disincentivise Internet-based calling is not without precedent. The South Korean regulatory authority in 2012 allowed telecom firms to charge separately for IP calls while a Swedish firm, too, introduced multi-tiered data plans depending on whether VoIP would be included or not. In the US, AT&T customers cannot be VoIP calls on their iPhones using cellular data.
Rivals such as Vodafone and Idea have indicated they are in a wait-and-watch mode over Airtel's latest move but given the way cut-throat competition has evolved in an industry that has brought down call rates from Rs 16 to Rs 0.5 per minute over a decade and a half, a cartel-like move where everyone else follows suit looks unlikely.
The idea behind Airtel's move may be two-pronged: a pre-emptive strike against the likely foray of WhatsApp into the area of Internet calls (which has been rumored to be testing such a service for many months now) and the increasing adoption of faster data networks such as 3G (and the rollout of 4G – which has been first introduced by Airtel itself).
For long, users have complained about dropped calls and poor reception while using VoIP services on 2G networks but the rollout of faster Internet connections, coupled with the likelihood of users eying the prospect making an almost- free Whatsapp call, may have prompted such a move.
It remains to be seen how successful it will be, given the user backlash, the possibility of the government frowning down upon it or rivals not following suit, and the fact that smartphone users can still Wi-FI on their smartphones to make such calls.
But it does make clear the competitive pressures the telecom industry faces – not just from rivals but from the fast-changing nature of technology itself.
A 2012 piece in the Economist quoted a research paper by a consultant, Chetan Sharma, that said the telecom industry globally has seen three waves (voice, with dwindling revenues; messaging, with revenues virtually gone; and data, which is expected to peak in three-four years).
A fourth wave comprises a huge range of OTT services: "Mr Sharma points to dozens, from health-care apps to billing services. Operators, he says, will have to strive to provide these—competing not only with each other and with start-ups but also with the giants of the internet. Those that cannot will be reduced to mere utilities, with much thinner margins," it says.
Find latest and upcoming tech gadgets online on Tech2 Gadgets. Get technology news, gadgets reviews & ratings. Popular gadgets including laptop, tablet and mobile specifications, features, prices, comparison.
World
Kim spent almost one-third of his speech thanking his supporters and saying that he was sorry for not being able to alleviate the troubles faced by the people.
News & Analysis
The registrations for the tournament opened on 14 October and the matches for the first qualifiers are set to take place on 28 October.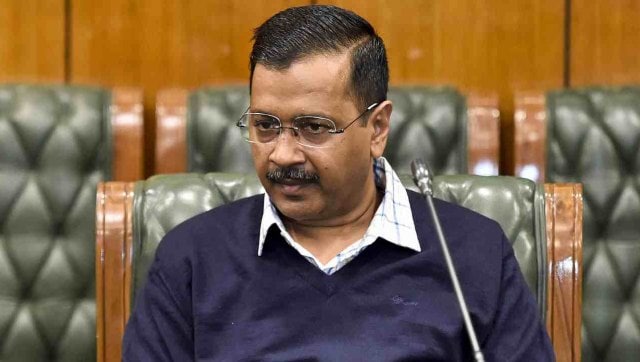 India
The Delhi chief minister said it is his firm belief that good education can eradicate poverty from the country in one generation itself