Airtel Payments Bank appoints ex-ICICI Bank executive Anubrata Biswas as MD and CEO
Airtel Payments Bank on Thursday said that it has appointed former ICICI Bank senior executive Anubrata Biswas as its Managing Director and CEO
New Delhi: Airtel Payments Bank on Thursday said that it has appointed former ICICI Bank senior executive Anubrata Biswas as its Managing Director and CEO.
"We are delighted to have Anubrata on board. I am confident that his experience will add immense value to the bank's agenda of financial inclusion and digital leadership. I wish him the very best for his new assignment," Airtel Payments Bank, Chairman, Sunil Bharti Mittal said in a statement.
In his new role, Biswas will be responsible for driving Airtel Payments Bank's mission of taking convenient and innovative digital banking services to the doorstep of every Indian, the statement said.
Prior to joining Airtel Payments Bank, Biswas was the joint general manager and retail business head - South India, for ICICI Bank and was responsible for managing the retail banking business across over 550 branches of the bank.
The appointment of Biswas comes five months after the exit of Shashi Arora, the first MD and CEO of Airtel Payments Bank. The resignation of Arora coincided with the suspension of Airtel Payments Bank e-KYC licence by Aadhaar-issuing body Unique Identification Authority of India (UIDAI) in December.
The UIDAI had barred Bharti Airtel and Airtel Payments Bank from conducting Aadhaar-based verification of customers using the e-KYC process.
Later, it allowed Airtel to conduct Aadhaar-based verification of mobile subscriber but e-KYC licence for Airtel Payments Bank continues to be suspended.
The action was taken following allegations that Bharti Airtel was using the Aadhaar-e-KYC-based SIM verification process to open payments bank accounts of its subscribers without their 'informed consent'.
Airtel Payments Bank was the first payments bank to start operations in India.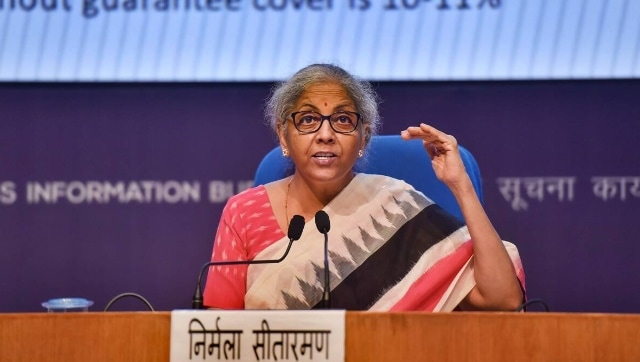 India
Sitharaman also said the Aadhaar linkage also helped in getting KYC-verified accounts.
India
Mizoram government was not aware that people from Myanmar carrying fake documents were arrested in Assam, said the IGP
Business
Bharti Airtel said the reform package heralds a new dawn for the Indian telecom industry and will catalyse explosive growth of this vital sector