Airtel launches payments bank: All you need to know about the paper-less bank
Becoming the first payments bank to go live in the country, the mobile service company said Airtel Payments bank will be offering banking services on a pilot basis in Rajasthan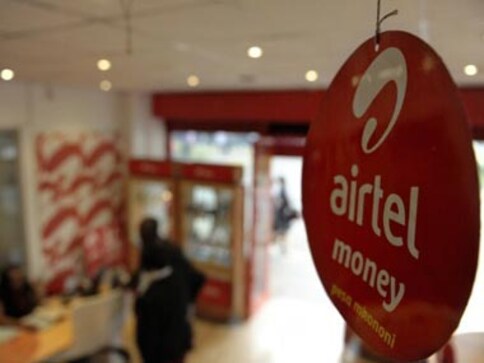 Taking advantage of the government's demonetisation move that has pushed the country into digitisation mode, Bharti Airtel on Wednesday launched its Airtel Payments Bank.
Becoming the first payments bank to go live in the country, the mobile service company said Airtel Payments Bank will be offering banking services on a pilot basis in Rajasthan, and would soon cover other parts of the country.
Airtel Bank plans to expand its merchant network in Rajasthan to 100,000 by the end of the year, giving a big boost to digital payments ecosystem.
Here are all the key facts you need to know about the bank:
Who will Airtel Payments Bank serve?
Airtel Payments Bank said customers in towns and villages across Rajasthan will now be able to open bank accounts at Airtel retail outlets, which will also act as Airtel banking points and offer a range of basic banking services. There are 10,000 retail outlets for the  telco in Rajasthan. Customer's mobile number will be his/ her bank account number.
The subsidiary of Bharti Airtel will be offering interest rate of 7.25 percent per annum on deposits in savings accounts.
Airtel Payments Bank's services can be accessed by Airtel customers on their mobile phones through the Airtel Money app.
Anyone (non-Airtel customers also) with an Aadhaar card can open a savings Account with Airtel Payments bank. Customer can open an account by visiting a designated Airtel retail outlet in his/her neighbourhood.
What are the services the bank is offering?
The payments bank will cater to the needs of small savings accounts, remittance services, low income households, small businesses and other unorganised sector entities.
The company said it will allow money transfer to any bank account in India and free money transfer from Airtel to Airtel numbers within Airtel Bank. It is also offering personal accidental insurance of Rs 1 lakh with every savings account.
Customers can access money transfer services using the Airtel Money app or through Unstructured Supplementary Service Data (USSD) by dialing *400#. Money transfers from one Airtel number to another Airtel number within the bank will be free.
The bank, however, does not offer ATM/debit card facility, at present. Customers can deposit / withdraw cash at any of the designated Airtel retail outlets.
What are the other advantages of the Airtel's Payments Bank?
At a time when the country is grappling with the demonetisation drive, the company said a wide network of merchants (sellers/shops) across Rajasthan will accept digital payments from Airtel Payments Bank from Day One. It will offer customers the convenience of cashless purchase of goods and services through their mobile phones in a quick and secure manner.
Airtel Bank is a paperless bank. Customers can also check their account balance, access other services using Airtel Money app, USSD or interactive voice response over their mobile phones.
Who are the other stakeholders in Airtel Payments bank
On 11 April, 2016, Airtel Payments Bank (which began operations in 2011 as Airtel M-Commerce Services) received a payments bank licence from the Reserve Bank of India. Kotak Mahindra Bank has acquired 19.90 percent stake in Airtel Payments Bank for around Rs 98.8 crore in February 2016.
With IANS inputs
India
All schools, which are affiliated with the RBSE, have to register their Class 8 students for board exams on the official website of the board - https://rajeduboard.rajasthan.gov.in/
India
Interested candidates should be between 18 to 40 years of age and hold an engineering degree or diploma in the related trade
First Cricket News
He represented South Africa in four Tests, 42 ODIs and 23 T20 Internationals, picking up 48 and 34 wickets respectively.