Airlines take discount route to tide over demonetisation impact in peak holiday season
The schemes assume significance as they have been announced during the peak travel season
New Delhi: To cope with reduction in airline bookings after the government's recent decision to demonetise higher denomination currency notes, several domestic passenger carriers have announced special discounted fares.
Several domestic airlines came out with discounted fares on Tuesday and Wednesday. The schemes assume significance as they have been announced during the peak travel season.
"Airlines have reported a short term drop in ticket sales post the demonetisation announced by the government last week, and this could be an attempt to catalyse demand and bring travellers back to the market," said Sharat Dhall, Chief Operating Officer (B2C) of Yatra.com.
On Wednesday, airline major Jet Airways announced its winter sale with all-inclusive fares starting at Rs 1,099, on select sectors across its domestic network.
"The four-day fare sale -- from November 16-19, 2016, will be valid on economy fares and applicable for travel 15 days post the date of booking, on specific domestic destinations on the Jet Airways network," the airline said in a statement.
Low cost carrier (LCC) AirAsia India announced -- "end-of-year Big Sale" from 14-20 November for its domestic, as well as, international network.
According to the LCC, passengers will be able to explore domestic destinations with fares starting as low as Rs 999 and international destinations from Rs 3,399 for the travel period 1 May, 2017, to 6 February, 2018.
Commenting on the surprise announcement by airlines, John Nair, head, business travel, Cox & Kings told IANS: "The discounts in airfare during the peak holiday season enables customers to reduce their holiday costs by at least 25 percent and encourages those who have put off their travel plans to reconsider the same."
As per Manmeet Ahuwalia, Marketing Head, Expedia in India, the sale will help airline passengers book their travel last minute for this winter, new year as well as help those planning their vacation for next summer.
"These sales not only help travelers get good deals but also enable airlines and hotels to fill in their lean inventory for the selected time period," Ahuwalia told IANS.
"We are expecting a higher surge over the next two days of the sale."
Ahuwalia added the announcement by various airlines was followed by a 25 per cent spike in bookings on Wednesday with early bookings for winter and new year travel during the next three months.
Airlines offer special fares during the lean seasons to stimulate demand and increase load factors. The periods between January-March and July-September are considered to be lean travel seasons.
However, the discounted fares during peak seasons might enable the passengers to cut down their cost of travel as well as reconsider their vacation plans.
World
The airline said it will resume flights to and from Dubai, connecting it with Mumbai, Delhi, Ahmedabad, Kochi, Kozhikode, Amritsar and Mangaluru
World
Kabul airport was left trashed after foreign forces completed their chaotic withdrawal on 30 August, evacuating more than 120,000 people from the country.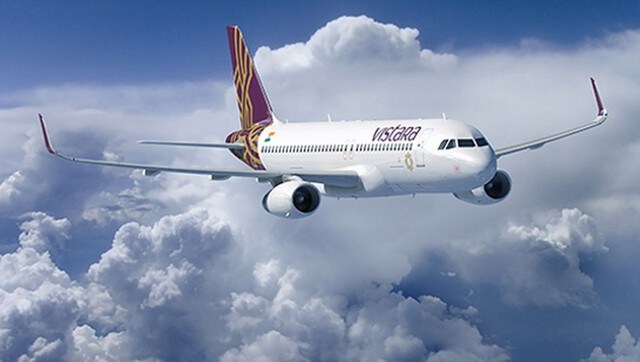 Business
Vistara is a 51:49 joint venture airline between Tata Sons and Singapore Airlines. Vinod Kannan is set to take over as Vistara's CEO from 1 January, 2022