Aircel's committee of creditors wants to restart firm's mobile phone operations in some circles; seek investors
Aircel's lenders, led by the SBI, representatives from the firm's management and an insolvency professional from Deloitte have discussed a potential restart.
Telecom service provider Aircel's committee of creditors (CoC) is reportedly considering an option to restart the firm's mobile phone operations, in some circles, and the CoC is scouting for investors.
According to The Economic Times, Aircel's lenders, led by the State Bank of India (SBI), representatives from the firm's management and an insolvency professional from Deloitte discussed the same at a meeting held at SBI's Fort –Mumbai branch.
In March, the National Company Law Tribunal (NCLT) accepted Aircel's bankruptcy petition. Vijay Iyer of Deloitte Haskins & Sells was nominated as the insolvency resolution professional (IRP).
The NCLT had expressed surprise that Aircel chose to file for bankruptcy on its own. The tribunal said it admitted the telco's plea because it believed there was a potential to revive the business.
In order to keep operational expenses low, Aircel was planning to scale down operations in at least three circles in March, The Hindu Business Line reported. The telecom service provider had earlier shut services in six circles after its promoters refused to provide additional funds.
Aircel shut operations in six circles, including Gujarat, Madhya Pradesh and Maharashtra following regulator TRAI's diktat, which asked the firm to help customers port out to other service providers.
In February, Aircel filed an application under Section 10 of the Insolvency and Bankruptcy Code, 2016, to execute the Corporate Insolvency Resolution Process (CIRP) for Aircel Cellular Limited, Dishnet Wireless Limited, and Aircel Limited.
"The Board of Directors of the company acknowledged that it has been facing troubled times in a highly financially stressed (telecom) industry, owing to intense competition following the disruptive entry of a new player, legal and regulatory challenges, high level of unsustainable debt and increased losses. This has caused significant negative business and reputational impact on the company," the company statement said.
The telecom industry has three major players. Bharti Airtel leads the market with a 29.50 percent share as of February. The Vodafone-Idea merged entity and Reliance Jio are the other big players in the country. Jio's market share was well past 14 percent as of January 2017.
With inputs from agencies
Business
This may shut out a few business houses such as Eassar, Bhushan Steel, Bhushan Power and Steel, Monnet Ispat and Jaypee Infratech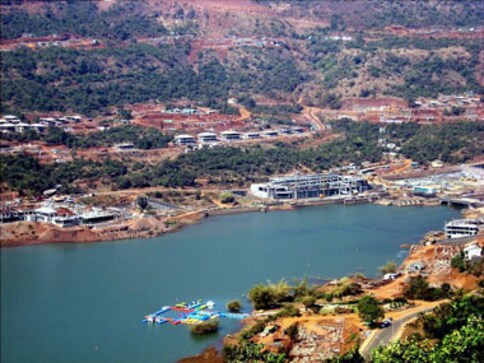 Business
A resolution plan was submitted to revive Lavasa project, but same was not accepted by the lenders, the company said.
Business
With the Reserve Bank of India (RBI) giving no relaxation to its 12 February framework on resolution of stressed assets, banks are likely to become more cautious and risk-averse to long-term funding, especially to the infrastructure sector, say lenders