Aircel files for bankruptcy: Why consolidation is the way forward for telecom industry
What happened to Aircel was neither sudden nor unexpected; the rapid and unprecedented market consolidation is changing the workings of the telecom market like never before
New Delhi: By late 2016, Aircel was gearing up to become one half of a merged telecom company which would be number four in the Indian market in terms of subscribers as well as revenues. Not only was the merged entity expected to have scale to take on the incumbent biggies, it was also seen as the resolution for promoters of the two companies to partially tackle their respective debt pile and avoid insolvency. Had the proposed 50:50 merger between Aircel and Reliance Communications (RCom) happened, the telecom industry contours would have been quite different today.
The respective debt piles of RCom and Aircel would have diminished by Rs 20,000 crore and Rs 4,000 crore respectively, according to a statement announcing the merger in September 2016. The merged entity would have had a considerable subscriber base and net worth to become a strong player in the market, which saw the arrival of Reliance Jio Infocomm armed with freebies and disruptive strategies in the same month. But that was not to be, as the merger was called off by RCom in October 2017 due to regulatory and legal hurdles. And one after the other, both the prospective partners have had to virtually shut shop.
RCom shut down its voice business a month after calling off the merger and has agreed to sell off wireless assets to RJio. And now Aircel has filed for bankruptcy under the Corporate Insolvency Resolution Process – the first such case where the company itself has come forward to start bankruptcy proceedings.
In a statement, Aircel said it "has been facing troubled times in a highly financially stressed industry, owing to intense competition following the disruptive entry of a new player, legal and regulatory challenges, high level of unsustainable debt and increased losses. Post detailed discussions with the financial lenders and shareholders, the company could not reach consensus with respect to restructuring of its debt and funding. Under current circumstances, especially after the 12 February 2018 RBI guideline, the company believes resolution process under the Code is an appropriate recourse."
Aircel has a little over 7 percent share of India's telecom subscribers at 8.5 crore, 3.7 percent revenue market share and operations in 16 circles. Some months back, it shut operations in six other circles. An analysis by Emkay stockbroking shows Aircel's rapid decline in adjusted gross revenue since 2016: In the Jan-Mar quarter of 2015-16, the telco declared adjusted gross revenue (AGR) of Rs 1961.9 crore, which declined to Rs 1763.9 crore in the same quarter of 2016-17. By Jan-March of 2017-18, the AGR had dipped to Rs 1011.7 crore or about half of what it was two years back.
Declining revenues, no fresh investments from promoters and a mounting debt pile were the undoing of Aircel. Now, as it tries a resolution under NCLT, it is crucial that operations continue optimally.Which is perhaps why it has been sounding out competitors for keeping its network up and running.
Aircel's move puts at stake the livelihoods of an estimated 30,000 employees, who have begun a campaign on twiter over the weekend to get their jobs back.
#Aircel files for bankruptcy at the National Company Law Tribunal (NCLT). It has almost 18 working circles. Fate of 30,000 Employees at stake. Hundreds of Employees are tagging Govt Twitter handle for help.
This thread speaks of how the employees are petitioning Prime Minister Narendra Modi and other influencers to retain their livelihoods. Last month, subscribers across some circles had complained of getting no services after a dispute with the tower firm allegedly lead Aircel to suspend services in circles such as Tamil Nadu.
It is pertinent to note here that what happened to Aircel was neither sudden nor unexpected. The rapid and unprecedented market consolidation is changing the workings of the telecom market like never before. In fact, what has happened in the last 12-18 months is an apt business school case study. From under a dozen operators, the market seems to be consolidating to perhaps just four by the time the current shakeout is over. Data prices have crashed as data demand scales new highs, voice is now being offered virtually for free and this, in a market which already had some of the world's cheapest mobile tariffs. All this has happened after RJio came into the market with freebies and offered high speed data with voice bundled for free.
The breakneck speed with which this change has come about has already claimed several small telecom companies even as it has considerable revenue implications for the biggies. So Bharti Airtel has acquired Telenor and Tata Teleservices. RCom has agreed to sell its wireless assets to RJio while shutting down the 2G/3G business. And Vodafone and Idea are in the process of a merger which will create a sizeable telecom giant, with money and spectrum assets. All but RJio are shrinking in revenue shares. Aircel remained the only large operator with no fresh investments, a debt pile and an uncertain future. It was only a matter of time before it filed for bankruptcy.
Remember, the failed merger with RCom is not the only setback for Aircel – it has had its fair share of controversies earlier too. Promoter C Sivasankaran had earlier cried foul alleging that he was forced to sell 74 percent stake to Malaysian company Maxis under duress by the then government.
And since last week, former Finance Minister -'s son Karti is being probed for alleged irregularities in the Aircel Maxis deal, among other charges.
Today, the situation for Aircel looks rather chaotic. But make no mistake, a shakeout in India's telecom industry would be good for it in the long-term. In no market across the globe are there so many players – the optimum number is three or four. This is what India is aiming to achieve too, albeit with some pain.
Subscribe to Moneycontrol Pro at ₹499 for the first year. Use code PRO499. Limited period offer. *T&C apply
India
Even though the NSE, as well as the BSE, extended trading hours till 5 pm Wednesday, the overall volumes could not touch the usual averages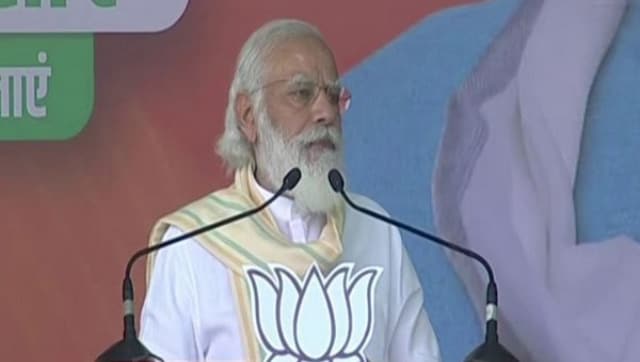 Politics
On Saturday, JP Nadda had chaired meetings of the party's national general secretaries and also general secretaries (organisation) of states.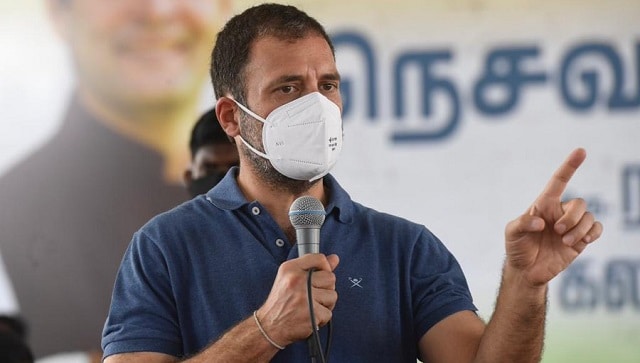 Politics
Touring southern Tamil Nadu for the second day as part of his second leg of campaigning for the April Assembly polls, Rahul said he counted on the people's support to defeat the BJP