Airbus to unveil top finance, operational executives -sources
By Tim Hepher PARIS (Reuters) - Airbus is poised to make top financial and operational appointments as incoming CEO Guillaume Faury tightens his grip after months of turmoil over corruption investigations and output delays, sources familiar with the matter said. The European planemaker could announce a new German chief financial officer as early as Wednesday to take over from Harald Wilhelm, who announced in May that he would leave next spring at the same time as current chief executive Tom Enders. It could also name a new operations boss to succeed Tom Williams, the chief operating officer of the main Airbus planemaking business, the sources said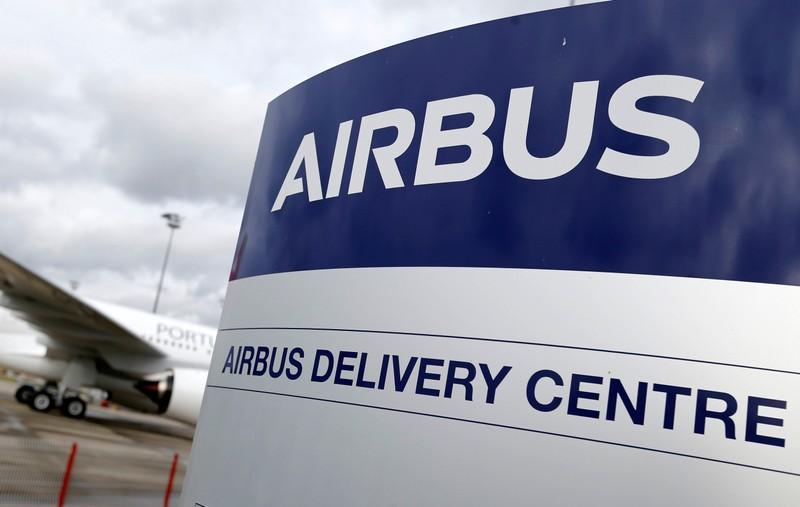 By Tim Hepher
PARIS (Reuters) - Airbus is poised to make top financial and operational appointments as incoming CEO Guillaume Faury tightens his grip after months of turmoil over corruption investigations and output delays, sources familiar with the matter said.
The European planemaker could announce a new German chief financial officer as early as Wednesday to take over from Harald Wilhelm, who announced in May that he would leave next spring at the same time as current chief executive Tom Enders.
It could also name a new operations boss to succeed Tom Williams, the chief operating officer of the main Airbus planemaking business, the sources said.
Airbus declined comment.
Williams, a Glasgow-born veteran troubleshooter and Airbus's unofficial UK ambassador, had agreed to postpone retirement until the end of the year to help tackle production delays but is likely to be succeeded by a German appointee in what could be seen as a blow to the profile of the company's UK arm ahead of Brexit.
Programmes chief Didier Evrard also delayed his retirement until the end of the year.
Reuters reported last month that Airbus was close to naming a German executive from outside the group to replace fellow German Wilhelm after a board-driven management overhaul hastened his surprise resignation.
British and French authorities are investigating the use of middlemen in jetliner sales and Airbus says it is supplying information to U.S. authorities.
Wilhelm has not been accused of wrongdoing and it was he who initiated the planemaker's decision in 2014 to halt a decades-old system of middlemen supporting jet sales.
But sources have said that his departure reflects a clearout designed to help Airbus to win more lenient judicial settlements by presenting a fresh face to investigators. A number of operational appointments, meanwhile, is expected to underscore Faury's focus on stabilising output and fixing quality problems.
Airbus last month cut its core 2018 delivery target by 2 percent to 782 jets and faces a continued challenge to maintain that goal, people familiar with its production plans said.
(Reporting by Tim Hepher; Editing by Bate Felix and David Goodman)
This story has not been edited by Firstpost staff and is generated by auto-feed.