AirAsia venture to face near-term challenges
AirAsia's proposed airline venture in India could face some near-term challenges because of the high-cost environment India offers its airlines.
New Delhi: AirAsia's proposed airline venture in India could face some near-term challenges because of the high-cost environment India offers its airlines.
This does not mean that the new airline, in which AirAsia, Tata Sons and the Bhatias plan to hold 49 percent, 30 percent and 21 percent, respectively, is doomed for failure. It is not. But to succeed in a tough market where competition is snapping at its heels, AirAsia will need lots of patience, luck and a very smart business model.
The airline, which has become the largest in Asia in the last decade, is known for its ultra low cost model. Do not make the mistake of comparing it with the LCC model we have known in India until now through InidGo, SpiceJet or GoAir.
The ultra low-cost model relies heavily on three factors: very low airport charges which are usually available at dedicated low cost airports around the world, high dependence on ancillary revenues and much extended fleet utilisation than is prevalent in India.
Then, ultra low-cost airlines need to have an ultra efficient and low-cost distribution model so that the cost of selling tickets also remains low. Other factors like efficient crew management and fuel costs are also important determinants.
In India, achieving most of these efficiencies would be a challenge. Take for example ancillary revenues. World over, airlines are allowed to charge passengers for premium seats in an aircraft, blankets - some even charge for second piece of luggage. In India though, the government tries to maintain a consumer friendly stance and has not allowed levies such as charging for premium seats.
Airlines like Jet Airways and IndiGo do charge for things like e-ticket printouts etc but these do not make up any significant portion of ancillary revenues for airlines until now.
Now let's come to airport charges. Here too, India holds the dubious distinction of levying very high charges for aircraft navigation, landing and parking of aircraft. The two largest airports, Delhi and Mumbai, are especially expensive.
It is interesting to note in this background that AirAsia withdrew its operations from these two airports last year. Industry sources tell us there were good reasons for AirAsia to withdraw.
1) It had deployed large Airbus 330 aircraft from both cities but could not find enough traffic because full service competitor Malaysian Airlines was also operating A330s
2) Airport charges at both airports were exorbitant for its business model
3) Its exclusive tie-up with travel portal expedia meant its tickets were not widely available. The airline had also withdrawn from Hyderabad citing high airport charges.
Kapil Kaul of the Centre for Asia Pacific Aviation (CAPA) says "AirAsia is an ultra low-cost airline with focus on high aircraft utilisation of closer to 15 hours, very low distribution costs and is big on ancillary revenues. Indian aviation is at present challenging on all these criticial issues with huge regulatory barriers and excessive government intervention."
When we spoke to senior government officials about facilitating AirAsia's ultra low-cost model, they made it clear that though the government was keen to see increased investment in aviation, it had no plans to offer any concessions.
"(High) costs exist in India. It is for AirAsia to see how to make its ultra low-cost model work in India. There are airport dues, navigation charges and ATF costs to consider. We will not be offering them any concessions on these."
But AirAsia, having a proven track record behind it, will bring its global best practices to India and could, in the medium term, find its operations viable here.
Industry estimates suggest that it will begin operations with 5 aircraft, scale up to 8 within the first 12 months and then grow fleet to over 25 aircraft within three years.
CAPA's Kaul says our homegrown LCCs have nothing to worry about just yet though. "I don't see any near term impact on Indian carriers," he said.
AirAsia would begin operations in India by end of this calendar or early next year. By that time, IndiGo and Spice would have grown in size, perhaps the Jet-Etihad deal would have been completed - all this means existing airlines would become stronger in the domestic market. So for now, they really have nothing to fear.
Subscribe to Moneycontrol Pro at ₹499 for the first year. Use code PRO499. Limited period offer. *T&C apply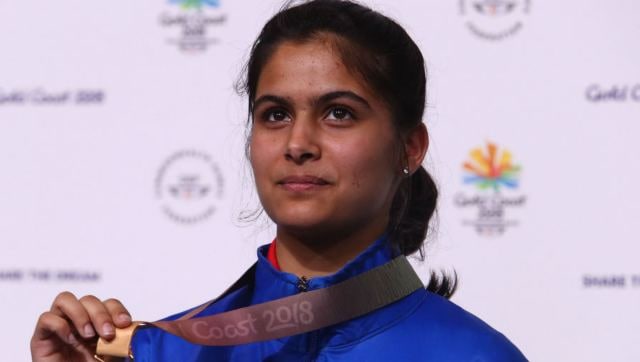 Sports
Manu, one of the country's brightest medal hopes at the upcoming Games, thanked Rijiju for his prompt intervention but is also hoping for action against the Air India officials at Delhi airport. Later, Air India, too, apologised for the conduct of its staff.
India
The Union Civil Aviation ministry increased the lower limit for flights with a duration of less than 40 minutes to Rs 2,200, and the upper limit in this band was set at Rs 7,800