Air India's VRS may be neither voluntary nor cheap
Air India's VRS plan is going to be vetted by the aviation ministry and the finance ministry is unlikely to be amused with its demand for more money
New Delhi: There may be nothing voluntary about the Voluntary Retirement Scheme (VRS) which Air India is planning. Not only is the Civil Aviation Ministry seeking a guarantee from the airline that the VRS scheme would not mean loss of "productive" hands, it has also sought a mechanism from Air India by which it will screen applications of employees who want to take voluntary retirement.
As per the airline's estimates, 5,000 people could be relieved through this scheme and this could mean a saving of over Rs 350 crore annually for the next five years.
Ministry officials told Firstpost that it is entirely within the purview of Air India's management to reject an application under VRS if it feels a particular employee has not outlived his usefulness to the airline. "We don't want the good, able workers to leave Air India because then the airline will seek permission from us to again hire after some time. The VRS scheme should weed out non-performers only. We have asked Air India management to come up with a mechanism of screening VRS applications and preventing productive employees from leaving," an official said.
Any decision on the VRS scheme and its modalities will now be taken only after Diwali and this official said it was possible that the scheme gets implemented only in the next fiscal (2013-14).
Besides comprehensive screening, the scheme also needs funds to the tune of Rs 1,100 crore from the government, for which a new request will have to be made.
This official said that already, Air India's aircraft-to-manpower ratio will be reduced to below 1:100 when over 19,000 employees get transferred to two newly-created subsidiaries being created for Ground Handling and Engineering (Maintenance Repair and Overhaul). This ratio will come down further when the VRS scheme is implemented," the official said.
But it may not be easy to coax the government to part with another Rs 1,100 crore to fund the VRS-the Finance Ministry has already made the issue of giving a sovereign guarantee to Air India's bond issue conditional on its meeting operating parameters, putting the entire fund raising process in jeopardy. Besides, the demand for VRS funds is over and above the total package of Rs 10,600 crore the airline has already sought from the government for this fiscal!
The airline's board of directors cleared this ambitious VRS proposal at its last meeting but now it may have to rework the math on both-the number of employees to be brought under the scheme as well as monetary support from the government.
The VRS offer, in its current form, will apply to any Air Indian who has served the airline for 15 years or is 40 years or above. The plan is to offer compensation for 35 days for each completed year of service and 25 days for each year of service which remains.
Air India's total employee strength exceeds 27,000 and it has one of the highest aircraft-to-manpower ratios among airlines anywhere in the world at present at 1:258.
But will the government actually release Rs 1,100 crore more for an airline which has seen many missed deadlines on the parameters needed to achieve a turnaround? Already, of the Rs 4,000 crore budgetary support (the remaining Rs 6,600 crore is non-budgetary) allocated for AI, only Rs 2,900 crore has been released till now.
It is interesting to note that Air India's proposal to offer VRS to 5,000 people is quite at variance with the recommendations of the Dharmadhikari Committee. This committee has recommended that airline be listed on the stock exchanges and employees be given stock options as part of a VRS scheme!
Also, this panel suggested that 7,000 employees be brought under the VRS scheme instead of just 5,000.
Find latest and upcoming tech gadgets online on Tech2 Gadgets. Get technology news, gadgets reviews & ratings. Popular gadgets including laptop, tablet and mobile specifications, features, prices, comparison.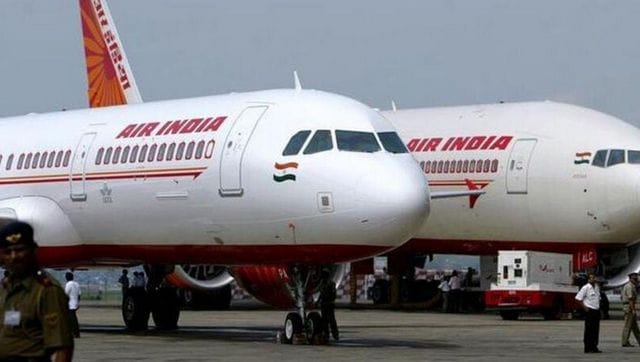 India
Scheduled international passenger flights were suspended in India on 23 March due to the coronavirus pandemic.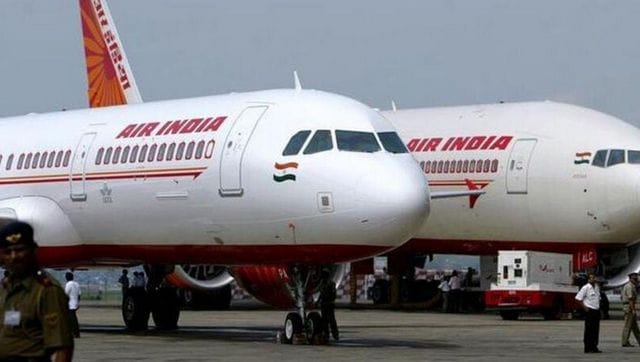 India
The US Department of Transportation has barred Air India from operating chartered flights between India and the United States from 22 July without its prior approval
India
Scheduled international passenger flights were first suspended in India on 23 March due to the coronavirus pandemic