Air India's share drops to this year's lowest in Oct, while domestic market grows over 20%
The Jet Airways group and GoAir were the other two laggards, both also at their lowest market share points during October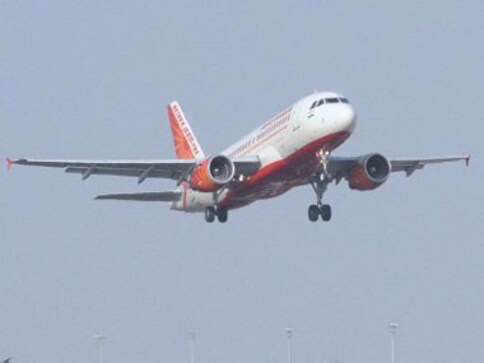 New Delhi: India may be the toast of the the world in terms of stupendous air traffic growth, which has remained above the 20% mark month on month throughout 2016 but our state-owned Air India continues to defy logic. The airline dropped to its lowest share of the domestic market this calendar year in October to just 13%. October was a busy month for air travel in India with both, Dussehra and Diwali festivals falling in the same month and total domestic air traffic growth continued to be a strong 23.18%.
Put simply, this means the government-owned airline lost market share when the overall market continued to expand. Also, one must remember that during the same month when Air India was losing share, market leader IndiGo scaled a new high of 42.6% of the market. The Jet Airways group and GoAir were the other two laggards, both also at their lowest market share points during October.
Air India's combined on-time performance at India's four busiest airports was at 71.8% in October, second from the bottom in the industry with only GoAir faring worse. The passenger load factor was also at 71.8%, ahead of only Vistara among national airlines. So about three in 10 flights were delayed across its network and the same proportion of seats on its flights was empty. From Mumbai airport - which has seen OTP of all airlines suffer due to severe congestion issues - Air India operated just 57% of its flights on time, the worst performance among all airlines. This means at least three in 10 flights were delayed from Mumbai airport.
With dwindling market share, falling financial performance and worsening operating performance during peak travel season, how will Air India achieve its stated objective of a 10-fold growth in operational profit this fiscal to over Rs 1,000 crore? A source said the main reason for the airline losing share in one of the busiest air travel months of the year was lack of aircraft availability. He said engineering issues, frequent ramp returns and some truancy by crew meant that more flights were delayed than in other months plus total traffic carried by the airline also suffered. An Air India spokesperson did not return calls for comment.
The airline has 66 aircraft of the Airbus 320 family in its fleet, of which 5 remain on standby. Of the remaining 61, average aircraft availability is at about 56.
The source also wondered about the lofty operating profit target for this fiscal, since the airline has logged operating losses to the tune of Rs 700 crore already in the April-September period and continued to lose about Rs 3 crore daily during the October and mid-November period too. The first half losses come in the backdrop of a target of operating profit of about Rs 200 crore. Now, all eyes are on the operational performance and number of passengers carried during November and December.
Minister of Stat for Civil Aviation, Jayant Sinha, said in a written reply in Lok Sabha last week that that the airline notched up operating losses in Q1 of this fiscal as yields on passenger traffic fell 6% and cargo traffic revenue also declined during the quarter.
Air India also continued to top the passenger complaints' list during October and as per DGCA data, the airline paid the maximum (nearly Rs 54 lskh) to passengers for denying boarding, late flights and cancellations. The Jet Airways group was a close second, with payout for the same reasons totaling to Rs 47.5 lakh.
During October, India remained one of the fastest growing aviation markets across the globe with traffic up 23.18% to 86.72 lakh against Rs 70.39 lakh in the same month last year. In September too, traffic had risen by 23.46 per cent to 82.30 lakh. Cheap fares and increasing connectivity are two of the main reasons for robust traffic growth - and with the regional connectivity scheme UDAN expected to become operational next year, things will only improve for the Indian air traveller.
SpiceJet had maximum cabin occupancy at 91.9% with market leader IndiGo at just 84.9% and GoAir at 84.4%. So except SpiceJet, no domestic airline could fill 9 in 10 seats on its aircraft in one of the busiest months of the year. Not just load factor, SpiceJet also led the industry with 86.1% OTP at the four airports of Bengaluru, Delhi, Hyderabad and Mumbai. Vistara was at 83.6% and IndiGo at 81.2%.
India
Due to the lack of coherent screening program in India, we still diagnose a significant proportion of cases in the later stages of the disease.
Politics
With all possibilities of a major structural and characteristic renovation that Rahul Gandhi's July 2019 resignation suggested now ruled out, the Grand Old Party represents the order of feudal decadence in the political terrain
India
We have come a long way since those fateful months of 1991 when the country finally decided to jump on the free market bandwagon