Air India's net loss shrinks to Rs 3,643 cr, operating profit rises to Rs 300 cr in 2016-17
Citing provisional figures, Sinha said Air India's total debt stood at Rs 48,876.81 crore at the end of March 2017
New Delhi: Air India's net loss after tax narrowed to Rs 3,643 crore and operating profit rose to Rs 300 crore in the last financial year, the government said on Tuesday.
The airline saw its total revenue, including exceptional and extraordinary items, increase to Rs 22,146 crore in 2016 -17 period, as per provisional numbers provided by Minister of State for Civil Aviation Jayant Sinha to the Rajya Sabha.
The total revenue stood at Rs 20,524.56 crore in the year-ago period.
The financial position seems to have improved for the airline as it had posted a net loss after tax of Rs 3,836.77 crore and an operating profit of Rs 105 crore in 2015-16 fiscal.
However, the airline's expenditure went up to Rs 25,789 crore in the last financial year, as per the provisional numbers. In 2015-16, the same was lower at Rs 24,361.33 crore.
Against the backdrop of the Cabinet Committee on Economic Affairs (CCEA) last month giving its in-principle approval for Air India's strategic disinvestment, Sinha on Tuesday responded to
various queries related to the airline by way of written replies to the Rajya Sabha.
Citing provisional figures, Sinha said Air India's total debt stood at Rs 48,876.81 crore at the end of March 2017.
"Air India is facing financial pressure and earning less profit due to high debt burden as an offshoot of past accumulated losses. The debt servicing is at around Rs 6,000 crore per annum," the minister said.
To a query on whether Air India is facing financial pressure due to laxity in operation and management of the airline, Sinha replied in the negative.
"To implement the decision of the CCEA, appointment of transaction adviser, legal adviser and asset valuer shall be taken up as per terms and conditions and scope of work of advisers/valuer in accordance with the model RFPs (Request for Proposals) suggested by the Department of Investment and Public Asset Management," Sinha said.
Noting that liquidity constraints continue to impact the airline's smooth functioning, he said the company has been making constant efforts for substituting its high cost working capital loans with long term low cost debt.
"Air India has been in consultation with various banks so that the interest costs can come down substantially in the coming years to improve its profits," the minister added.
According to Sinha, the number of contractual staff of Air India increased in operational categories in the last one year.
As per the figures, the number of contractual staff rose to 2,636 as on 1 April, 2017 compared to 1,740 at the same period a year ago.
Find latest and upcoming tech gadgets online on Tech2 Gadgets. Get technology news, gadgets reviews & ratings. Popular gadgets including laptop, tablet and mobile specifications, features, prices, comparison.
Business
At Rs 1,04,963 crore, the November 2020 collections were higher than Rs 1.03 lakh crore recorded in November 2019 but were Rs 192 crore lower than October 2020 collections
India
As per GST rules, for the supplies made in the month of October, the GSTR-3B returns were expected to be filed in a staggered manner by 20, 22 and 24 November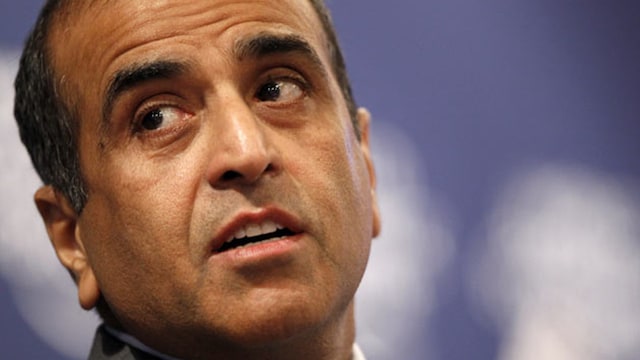 Business
Mittal, who has time and again drawn attention to the high taxes and levies in the sector, said it is important for the telecom industry to be sustainable as it is "high capital-intensive"