Air India's balance sheet is splashed with red ink; if the govt won't sell the ailing carrier, it has to bear the cross
Air India has logged losses for over a decade, has a debt of over Rs 50,000 crore and faces stiff competition from private airlines. What should the government's focus be?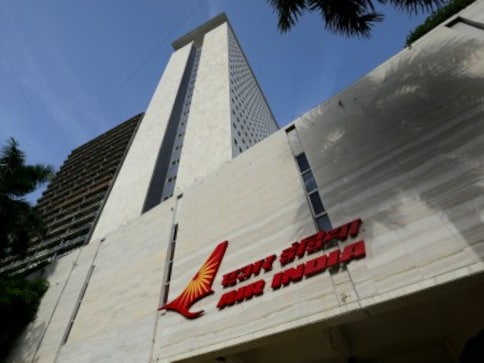 The government has decided to walk away from the sale of Air India and this will have, both, good and bad consequences. It is a good decision since the process leading up to the sale was riddled with confusion and contradictions and the sale plan had anyway bombed in the first attempt. Restarting it would have meant a massive climb down for the government in agreeing to terms and conditions sought by potential bidders, which could have invited further allegations of wrongdoing.
Besides, the risk in an election year – with employee unions apprehensive and even some insiders within the government opposing the sale on various grounds – was entirely avoidable.
But the scrapping of the sale will also have not-so-good consequences too. This gets every stakeholder back to square one. The airline continues to lose money hand over fist, the government as its 100 percent owner stands committed to pump in required funds and the competitive scenario becomes progressively worse. If the government really wanted to insulate the taxpayer from any more funding of AI losses, it has just reneged on this goal.
Not to forget the competitive scenario, where Indian airlines are planning to significantly enhance their global networks, striking at the root of AI and its business. Domestic operations are unlikely to be smooth either, with mega plane orders by almost all private airlines – this will lead to a shrinking of AI's domestic grip too unless the government again goes on an aircraft buying spree. Which will only mean enhanced investments.
Several people involved in the disinvestment process have confirmed that the sale is off. While some have tried to pin the blame on high oil prices scaring away potential bidders, some others have spoken of plans to list the airline as soon as it becomes profitable.
In a Rajya Sabha (RS) reply on 3 April, the Minister of State for Civil Aviation Jayant Sinha has been quoted as saying that as per provisional figures, AI's net loss could be Rs 3,579 crore in fiscal 2017-18. In FY17, AI earned a total revenue of Rs 22,177.68 crore (Rs 20,610.33 crore), operating profit was Rs 211.98 crore (Rs 298.34 crore) and the consolidated net loss was Rs 6,288.52 crore against Rs 4,310.65 crore in 2015-16, an increase of Rs 1,977.87 crore.
In other words, the consolidated net loss widened by almost Rs 5.5 crore on each day of fiscal 2016-17. Whether a similar spike in net loss is seen for FY18 too remains to be seen, but the figures still show what a poor financial state AI continues to be in.
As per provisional figures, the total loans on the books of AI till December last year were around Rs 54,861.16 crore. The UPA government had approved a Turnaround Plan (TAP) during its second term, under which equity infusion of Rs 30,231 crore was promised up to 2021, subject to achievement of certain milestones as laid down in the TAP. Another RS reply shows, till April this year, equity of Rs 26,545.21 crore had been infused in AI.
So, here we have an entity which has been piling up losses for over a decade, has a debt of over Rs 50,000 crore and is now facing stiff competition from private airlines in both, domestic as well as international markets. What should the government's focus be, now that it is clear that no private party is ready to take on the burden?
To begin with, the government will have to privatise the board of directors, so to say, by bringing in professionals. A source in the know said that this would be attempted but remember, a similar attempt some years earlier was hardly successful. During the UPA years, a bunch of respected business leaders such as Anand Mahindra and other professionals were inducted as independent directors on the airline's board and a qualified expat COO Gustav Bauldauf was also brought in to manage operations.
But none of these eminent professionals could survive the onslaught of bureaucratic apathy and rancour within the board. A second attempt at professionalising the board had better be more sincere and should be made keeping specific goals in mind.
Then, the airline's assets that can be monetised should be examined and sold off. This could include land parcels, remunerative subsidiaries, among other things. Last, but not the least, the employees should also be offered a one-time scheme to reduce AI's substantial manpower costs.
Even if these landmark steps are taken by a government which is more focused on elections some months away than on AI matters, it will need to invest a large sum of money to keep the airline afloat. According to global aviation consultancy CAPA, Air India is expected to lose a total of $1.5 billion to $2 billion (up to about Rs 13,500 crore) in financial years 2018-19 and 2019-20. "These losses will need to be funded by the Indian taxpayers. And this is in addition to the $4 billion of public funds that have been used to subsidise the airline since 2012," it said.
Air India's balance sheet has been splashed with red ink for long and this is hardly about to change in the near future with oil prices remaining firm and competitive intensity increasing in both domestic and international markets. To make matters worse, the airline has never really had a control over costs. Now that the government has decided not to sell the airline, it has no option but to bear the cross.
Business
The Chairman of Mahindra Group notes that the five electric SUVs are the "cornerstone of company's global ambitions". New electric SUVs provide a strategic direction in providing customers a future-ready technology
India
At the age of six, she founded the Prashiddhi Forest Foundation with a motto to increase the green cover on the planet. For her contribution to social development, Prasiddhi Singh was awarded with the Pradhan Mantri Rashtriya Bal Puraskar
India
Recently, a video has been posted on Twitter by Indian Business tycoon Anand Mahindra, in which a village boy can be seen performing amazing flips like a gymnast.