Air India to start flight services to New York from Mumbai, resume services to Frankfurt
Among European cities, Air India flies directly to destinations such as Stockholm, Madrid, Vienna, Paris, London, Rome, Birmingham and Milan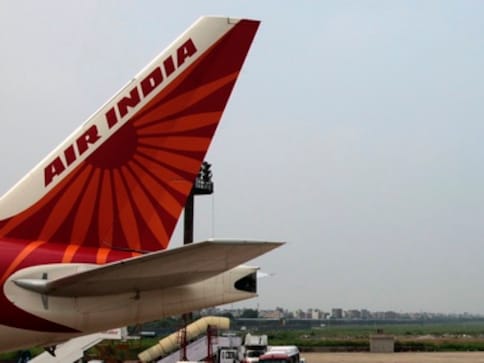 Mumbai: National carrier Air India will start flight services to New York from Mumbai, besides resuming services to Frankfurt, which it discontinued in 2010, from winters this year.
At present, the government-run airline flies to New York, Washington, San Francisco from New Delhi; Chicago from Hyderabad through New Delhi and to Newark from Mumbai.
Among European cities, Air India flies directly to destinations such as Stockholm, Madrid, Vienna, Paris, London, Rome, Birmingham and Milan.
"Air India is set to spread its wings further in the US and European skies from the coming winters. As part of this, it will launch flight services for the first time to New York from Mumbai and restart operations to Frankfurt in Germany," a source said.
These two new flights are expected to be launched from October, the source added.
When contacted, an Air India spokesperson confirmed the proposed roll-out of the two new international flights from winters.
"The two new flights are a part of our winter schedule. We have all regulatory approvals in place for the Frankfurt flight and the same for JFK services are being
processed," the spokesperson said.
The winter schedule of airlines in the country starts from the last Sunday of October and remains in force till the last week of March, after which, the summer schedule comes into effect.
Air India is the only domestic carrier which flies to destinations in the US directly.
According to the source, the Mumbai-Frankfurt flight will be four-times-a-week service and be operated by the airline's flagship jetliner Boeing 787-800, while the Mumbai- New York will be three-times per week service with Boeing 777-300ER.
Following the launch of the two services, Air India will be offering a total of 36 weekly flights to the US cities from New Delhi, Mumbai and Hyderabad, the source added.
Currently, it operates nine flights per week to San Francisco, seven times a week to Chicago, Newark and JFK and three weekly services to Washington.
Entertainment
Tribeca, which this year is being held two months later than usual, will be one of the biggest film festivals yet this year to go forward with a mostly in-person event. But instead of the usual theatres that are home to the festival, its primary venues this year will be outdoor screenings dispersed around the city.
World
Masks weren't required inside Radio City but proof of vaccination was.
Arts & Culture
The Philharmonic said on 15 June its season will open on 17 September with music director Jaap van Zweden conducting the orchestra and pianist Daniil Trifonov in Anna Clyne's 'Within Her Arms,' Copland's 'Quiet City,' George Walker's 'Antifonys for Chamber Orchestra' and Beethoven's piano concerto No. 4.