Air India stake sale: Why the failed first attempt at the carrier's disinvestment could cost the Narendra Modi govt dear
The AISAM must be allowed to relax the Air India bid conditions substantially. Else, the carrier will continue to feed on taxpayer funds.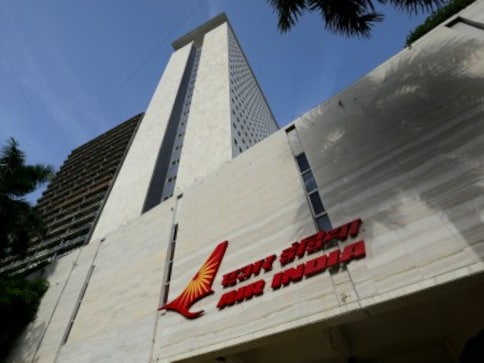 The Modi government's failed first attempt at selling a majority of of Air India has not just called into question its seriousness in implementing one of the boldest reforms at the fag end of its tenure, it has also, once again, highlighted the airline's worsening financial situation. And now, when no one is clear whether the disinvestment will happen at all, and in what form, it is only proper that bread-and-butter issues at Air India get addressed on priority.
Air India had been surviving on tax payers' money before the disinvestment plans went awry and continues to need large amounts of cash to function. Its latest requirement -- Rs 1,000 crore as an urgent short term loan to meet day-to-day expenses -- should therefore come as no surprise.
Not just a fresh loan, the airline may also soon see a churn at the top. People close to developments have said that the Chairman and MD Pradeep Singh Kharola might be looking to exit. These people said he believes his brief was to steer the airline through the disinvestment process but since there is no clarity now on what happens on that front, he would like to move on.
The people close to developments also said today that the airline's working capital loans are already at about Rs 33,000 crore and the fresh loan is urgently needed to pay fixed charges and salaries, among other things. They said the May salary has been delayed and would be paid by the fifteenth of this month "provided the fresh loan came through".
These people also referred to the equity infusion obligation of the government under an earlier approved 'Turnaround Plan', where the total equity promised is Rs 32,000 crore till 2021 and only Rs 24,700 crore has been pumped in to AI till date. They said if disinvestment is not happening, the government will have no option but to continue with an equity infusion as planned, besides offering a sovereign guarantee to future working capital loans. Remember, AI anyway gets enough leeway from creditors on a routine basis – it continues to owe upwards of Rs 2,000 crore in airport dues to the state-owned Airports Authority of India (AAI) alone.
That a quick decision on Air India, either way, is in everyone's interest is apparent from what analysts have been pointing out for long. According to global aviation consultancy CAPA, Air India is expected to lose a total of $1.5 billion to $2 billion (about Rs 13,500 crore) in fiscal 2018-19 and fiscal 2019-20. "These losses will need to be funded by the Indian taxpayers. And this is in addition to the S4 billion of public funds that have been used to subsidise the airline since 2012," it said.  Air India's balance sheet has been splashed with red ink for long and this is hardly about to change in the near future with oil prices remaining firm and competitive intensity increasing in both domestic and international markets. To make matters worse, the airline has never really had a control over costs.
In the previous fiscal, the government tried to assure stakeholders that Air India's losses were declining. In this Lok Sabha written reply, the Minister of State for Civil Aviation Jayant Sinha said in December 2017 that provisional net loss of AI was Rs 3,643 crore for 2016-17.
But within a span of a one-and-a-half months, the net loss figure inflated to Rs 5,765.16 crore. In this reply, Sinha said the net loss for fiscal 2016-17 was actually Rs 5,765.16 crore. About Rs 1,930 crore more than provisioned for, higher by almost 50 percent. The airline added an almost Rs 5 crore daily loss to its provisional net loss on each day of fiscal 2016-17 -- it lost about Rs 16 crore each day. What CAPA is now forecasting for the current fiscal and the next one means the airline will continue to hemorrhage and faster at that.
If the government is serious about a finding a solution to the Air India conundrum, it needs to swallow its pride and lessen not just the debt burden for the buyer but also relax many of the bid conditions for the airline, to see a transfer of ownership. Taking a more significant haircut than planned will be politically sensitive but the alternative is to keep pouring more money into the airline indefinitely. CAPA said the airline's current debt stood at $7.5 billion and "will continue to increase further".
On competitive intensity too, Air India is expected to lose big time, with analysts saying its domestic market share could drop to as low as 10 percent in the next two years. One of the biggest stumbling blocks that stymied the Air India sale was the government's insistence on keeping a 24 percent stake with itself for divestment at a later stage. This, perhaps more than anything else, irked potential bidders who certainly do not want anything to do with the government if they buy the airline. A huge debt component, continued fears of government interference and some other tough bid conditions have rendered the disinvestment process ineffective.
Now, as an election year offers little scope for the government to make elaborate changes to bid conditions, it is anybody's guess whether the disinvestment will happen at all. The Air India Specific Alternate Mechanism (AISAM) comprising ministers Nitin Gadkari, Piyush Goyal and Suresh Prabhu has already deferred its first meeting after the disinvestment fiasco, which was slated for the afternoon today. These ministers are tasked with taking a final call on Air India's future.
Unless they get a clear political go-ahead about relaxing bid conditions substantially, the Air India story is unlikely to have a happy ending. It will continue to feed on taxpayer funds.
Business
Ajay Singh, who holds 60 per cent stake in SpiceJet, is in talks with a few Indian firms as well as a Middle Eastern airline on the matter of the partial stake sale
India
A source in BJP said that the new Parliamentary Board constituted by the party shows how the party rewards old workers and values the experience of its karyakartas
Politics
The move came as BJP chief JP Nadda reconstituted the party's parliamentary board and Central Election Committee. New entrants in the revamped parliamentary board include former Karnataka CM BS Yediyurappa