Air India stake sale: One more bidder likely, the Bird group, but keen only on ground handling biz
Potential bidders for Air India are cherry picking businesses to best suit their needs. This is because the huge debt is rendering the company as a whole unattractive.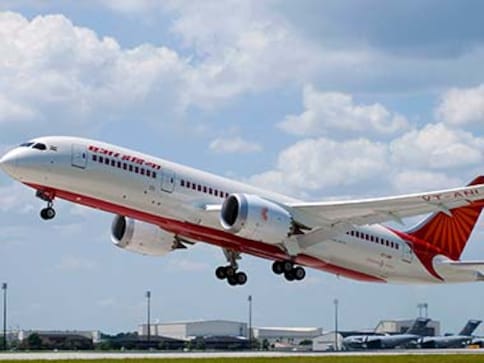 Two separate interested bidders could snap up two different parts of state-owned Air India (AI), which the government wants to put up for disinvestment. India's largest airline by passengers, IndiGo, has already said it would be keen primarily on the international business of the ailing Air India and would additionally have a reluctant interest if AI's domestic business also comes along in a package.
Today, Civil Aviation Secretary R N Choubey said there is a second potential bidder – the Bird Group. Sources said the Bird Group is interested only in the ground handling business of Air India. The Group of Ministers, headed by Finance Minister Arun Jaitley, which was constituted to finalise the modalities of the Air India disinvestment, is slated to meet this evening.
Why are interested parties showing their keenness for only certain parts of Air India? Well, the core airline business is flanked by five different subsidiaries – Air India Express, Alliance Air, Hotel Corporation of India, AIATSL and AIESL. The Air India we know today is a loss making behemoth, with a mountain of debt and a large employee base. Potential bidders are looking to purchase parts of the airline which best suit their existing businesses or future growth ambitions.
IndiGo is keen on Air India's international operations since it is preparing to launch low cost international long haul operations and the existing infrastructure of Air India would prove to be an asset.
The Bird Group is probably looking for the ground handling subsidiary of Air India to enhance its own ground handling services.
As per the group's website, Bird Worldwide Flight Services (BWFS) is the first private, third-party ground handling company at the Indira Gandhi International Airport (IGIA), New Delhi. It is also the sole licensed private third party ground handling company at Cochin International Airport. It handles 700+ international and domestic flights per month at Delhi and Cochin.
Why Air India Air Transport Services (AIATSL) would be a fit is obvious: As per the AIATSL annual report for 2014-15 (the last such document available), it was providing ground handling services at 63 airports. Apart from handling 86,837 flights of Air India and its subsidiaries, ground handling is also provided for 27,270 flights of 30 foreign airlines, 4 domestic airlines, HAJ and Charter/Non-Scheduled flights.
With a pan-India presence, AIATSL is already the market leader in ground handling. During 2014-15, the first year of operations, its total revenue was Rs 707.22 crore and had a net profit of Rs 90.68 crore. In 2016-17, AIATSL is likely to post an operational profit figure of Rs 105 crore, similar to the immediately previous fiscal. It is the only subsidiary, other than Air India Express, which is not loss-making for the Air India Group.
Potential bidders for Air India are cherry picking businesses to best suit their needs since the airline has assets in terms of routes, international airport slots and bilateral flying rights as well as owned aircraft but is also saddled with Rs 48,876. 81 crore of debt (as of 31 March this year). It has been losing domestic market share to nimble private airlines despite surviving on government dole for the last many years. There has been some talk of the government writing off a large part of the debt or entirely, but this wouldn't be an easy decision to take.
Secretary Choubey did not comment on whether a significant debt write-off is on the cards but agreed that any proceeds of the sale of land parcel that Air India owns will be used towards paying off the airline's debt.
Sources had earlier indicated that senior officials of the ministry of civil aviation have sought independent studies from two aviation consultants, with suggestions on how to carve out the assets of the airline and get more bidders interested in the sale. Already, with the new consolidated policy on FDI continuing its ban on foreign investment in Air India, it is being said that foreign airlines will likely be kept out of the disinvestment process. This, in turn, would mean the process itself loses steam.
When asked if foreign airlines are indeed barred from AI stake sale, Choubey said no FDI was allowed into the airline "as of now". Will the FDI cap be lifted before the sale process begins?
If the government were to indeed bar foreign airlines' participation in the disinvestment process for Air India, then it can immediately rule out participation of its favourite bidder, the Tatas. Sources close to developments had said earlier that unless the Tatas are allowed to partner with Singapore Airlines in any prospective bid for the ailing Air India, they may choose not to put in a bid at all. When the government publicly expressed its intent to disinvest Air India for the first time earlier this year, it had approached the Tatas before anyone else to ascertain interest.
In the consolidated FDI circular published this afternoon, the Department of Industrial Policy and Promotion has said that foreign airlines are also allowed to invest in the capital of Indian companies, operating scheduled and non-scheduled air transport services, up to the limit of 49 percent of their paid-up capital, subject to some riders.
But it has clarified that this part of the policy is not applicable to Air India. While this has been the government's stated position all along – the FDI circular of 2016 uses the exact same words when dealing with FDI caps in the civil aviation sector – the continued emphasis on keeping Air India out of the purview of any investment by foreign airlines has surprised industry veterans.
The statement vis-a-vis Air India shows the government's aversion to foreign airlines – it could also mean that the government may want to retain majority control even after it puts the airline through the disinvestment process. Why else would Air India be treated separately from other Indian airlines even after disinvestment, unless the government wants to continue to exercise control over the airline?
To another question on why the government has appointed the new CMD, Rajiv Bansal, for merely three months, the secretary said this was an interim arrangement. He did not answer another query on why neither of the two directors of the ministry of civil aviation who are already members of the Air India board, were selected for the purpose. So either Bansal's tenure will be extended beyond three months or yet another CMD will be brought in even as the disinvestment process is underway.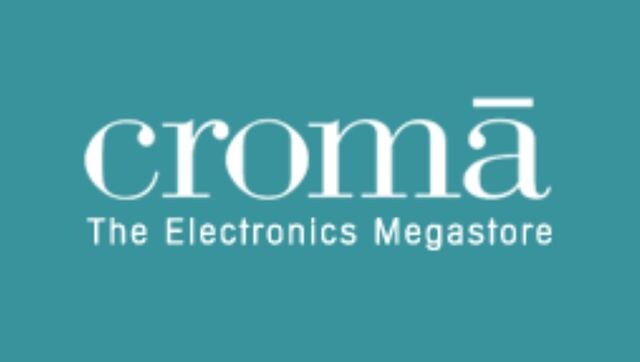 Lifestyle
Apart from the Apple items, the other exciting deals during Croma's Black Friday Sale include televisions, laptops, refrigerators, mobile accessories, and other electronic equipment
Tennis
Besides Cilic, 16 other top-100 players will take part in South Asia's only ATP 250 event.
Business
Once SEBI issues its observations and Tata Play decides to float the IPO, the company will be required to file an updated DRHP