Air India stake sale: National carrier's over 6,200 slots for flights could be a key attraction for bidders
Air India has 3,739 domestic slots and 2,543 international slots available per week as on 31 December, 2017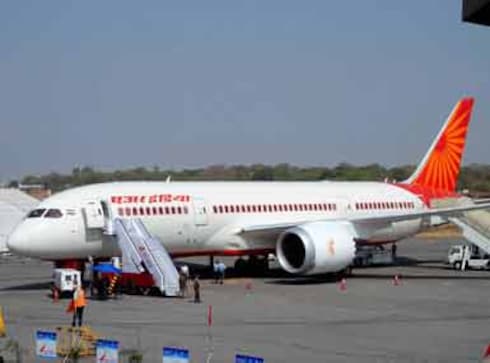 New Delhi: Disinvestment-bound Air India has more than 6,200 slots for domestic and international flights, which could be among the key attractions for potential bidders, according to an official document. Besides, Air India Express has around 555 slots at different local and overseas airports.
Moving ahead with the strategic disinvestment of Air India, the Civil Aviation Ministry has unveiled the broad contours for the process, including that the government would sell 76 percent stake as well as transfer management control. The low cost international arm Air India Express would be put up for sale apart from the national carrier's stake in AISATS, an equal joint venture with Singapore-based SATS.
Attractive slots at capacity-constrained airports and opportunities to increase international market share are among the highlights of Air India and Air India Express, as per the preliminary information memorandum issued on Wednesday for the proposed divestment.
In the voluminous preliminary information memorandum, the ministry has cited various 'key investment highlights' for the two carriers, including about slots. Citing "under-utilised bilateral rights", it said there is huge potential for growth and increasing share in international markets. There is also "scope for improvement in utilisation of bilateral rights".
According to the memorandum, the two airlines have attractive slots at capacity constrained airports in the country. "This is a significant advantage compared to any new player looking to enter or an existing looking to expand into the Indian market," the ministry said.
The national airline has 3,739 domestic slots and 2,543 international slots available per week as on 31 December, 2017. In the Gulf and Middle East region alone, the carrier has around 280 slots available at various airports, including Abu Dhabi, Jeddah, Tel Aviv and Muscat.
During the same period, Air India Express had 555 slots at different domestic and international airports.
At the end of December 2017, Air India had an operating fleet of 115 aircraft while Air India Express had 23 planes.
The existing debt and liabilities of Air India and Air India Express as on 31 March, 2017 would be re-allocated.
"It is expected that debt and liabilities, including net current liabilities of Rs 88,160 million, aggregating to Rs 3,33,920 million will remain with AI and AIXL (no change for AI-SATS except in normal course of business). This number shall be further adjusted to account for material business developments post 31 March, 2017 for instance purchases/ delivery of aircraft etc.
"The balance debt shall be allocated to Air India Asset Holding Limited which is 100 percent owned by the Government of India subject to receipt of requisite approvals from lenders and regulators, as applicable," the memorandum said. Contingent liabilities would remain with Air India and Air India Express.
Within the contingent liabilities, income tax, customs duty, as well as service tax and guarantee fee/ penal charges due to the government would continue to remain with Air India. There would be the "government commitment to make it good/indemnify in case the liabilities are confirmed against Air India," it added.
The last date for submission of Expression of Interest (EoI) is 14 May and intimation to the qualified interest bidders would be made on 28 May.