Air India sale: Will Indian bidders be keen to acquire loss-making carrier minus its profitable assets?
With an outstanding debt of Rs 50,000 crore and an accumulated loss of Rs 23,000 crore wiping out its equity, Air India has practically ceased to be a going concern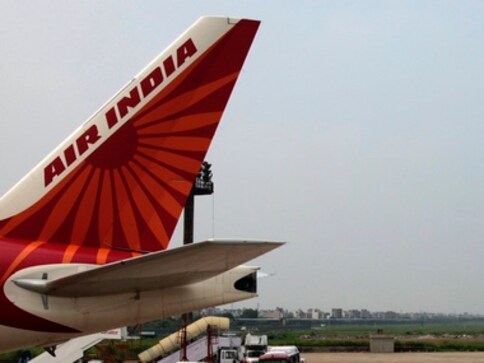 Mergers and acquisitions (M&A) have been a huge disappointment for the person/entities in whose lap the loss making or weak company has landed.  Roughly, 60 percent of M&A in the last decade or two have resulted in what is known as winner's curse---euphemism for overpayment for the controlling interest acquired in case of acquisition and generous exchange ratio in case of mergers.  The acquirer more often than not commits the cardinal mistake of being carried away---putting a higher valuation on the business acquired than warranted.  Tata acquisition of the Anglo-Dutch Corus Steel is a classic example of acquisition gone awry thanks to over exuberance or winner's curse.
M&A after all is nothing but an elaborate accounting exercise where the accountants and lawyers under the fancy due diligence exercise pore over figures with microscope and examine contracts and their fine prints with more than normal caution. Yet these have proved to be woefully inadequate as valuations of both assets and liabilities of a going concern is never an easy task.
Liquidation alone brings out a company for what it is.  Yes the government would be able to get rid of the white elephant Air-India not as a going concern but in bits and pieces.  Transfer as going concern is a cloying sentimentality in favor of shareholders and employees which is manifesting once again with Air India disinvestment. Tatas unhappy with the first big ticket M&A exercise post liberalisation in 1992---they were peeved with an exchange ratio of 1: 15 they got from Hindustan Lever----when they merged Tata Oil Mills Company Ltd (TOMCO), changed tack and went for sale of undertaking of Lakme to Hindustan Lever.  They walked away with Rs 180 crore for tangible assets and Rs 180 crore for intangibles chiefly brand names.
Indeed M&A can leave either side unhappy what it being an accounting exercise.  Sale of assets is more focused with the buyer bidding only for the assets he covets.  He is simply not interested in the liabilities and there is no point in thrusting them on him which is the case with M&A.
The government is contemplating one of the three courses----a 100 percent disinvestment, 74 percent and 51 percent, a Firstpost said.  Under the last option, though ceding control to the acquirer, the government would still have a substantial skin in the game.  Therefore it might meet with success than the first two options because the acquirer would coolly, wickedly and cynically reckon that should the acquisition sour, hit would be taken as much by him as by the government of India (GOI).  100 percent or 74 percent acquisition of shares of an entity whose fortunes have never been tested in the bourses would be suicidal in the facts and circumstances of Air India even for the most daring.
The government also seems to be in favor of demerger of Air India subsidiaries especially the ones holding considerable real estate. The stripped down version of Air India would then become even more unpalatable to the buyer.  With an outstanding debt of Rs 50,000 crore and an accumulated loss of Rs 23,000 crore wiping out its equity, Air India has practically ceased to be a going concern.  And the pretense must stop.  Nobody is going to buy it lock, stock and barrel i.e. together with the whopping liabilities which M&A is all about.
If liquidators can be contemplated for the 12 big defaulters in the private sector led by the Essar group, there is no reason why they cannot be appointed for the state-owned Air India.  Let us not entertain any wooly notions of grandeur about Maharaja, the smug and laidback mascot of the beleaguered airline because that would be self-deception bordering on delusion.  Sell the planes to airlines interested in them through a global competitive bidding process. Ditto for real estate and other facilities. That would be the most transparent mode of disposal and win-win.  The sale proceeds can be used to pay off the lenders and other creditors.  Shareholders (read GOI) may have to take the maximum haircut.  So be it.
Lifestyle
Tracing the story of Mumbai's metromorphosis, as reflected in the locality of TJ Road.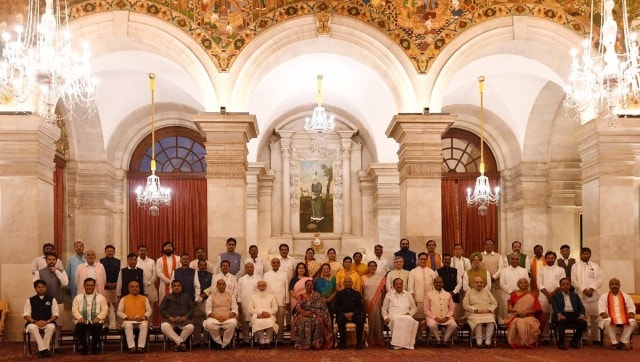 India
One of the biggest challenges for the NDA government will be to push deep economic reforms when many Opposition-ruled states are determined to oppose them.
World
The argument that India made a mistake in not engaging the Taliban misses the basic point that the relationship between Pakistan and the Taliban presents a specific threat to India