Air India sale: Tata group eyeing majority stake in loss-making airline, says report
Tata Group chairman N Chandrasekaran has held informal talks with the government for buying a majority stake in Air India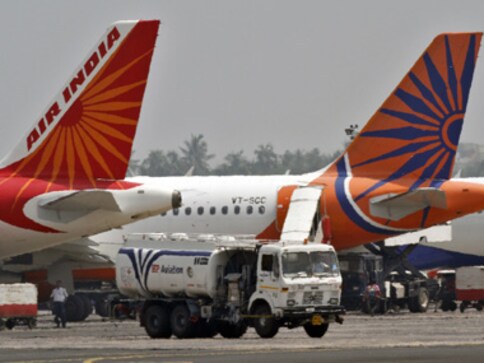 After Finance Minister Arun Jaitley last month said he favoured disinvestment of the loss-making state-owned airline Air India, private sector conglomerate Tata Group is believed to have shown interest in buying the national carrier in alliance with Singapore Airlines, an ETNow report said.
It is understood that the recently appointed Tata group chairman N Chandrasekaran has held informal talks with the government for buying a majority stake in Air India.
"Tata Group chairman N Chandrasekaran has held informal talks with the government, expressing preliminary interest in buying a controlling stake in Air India with 51 per cent equity," the ETNow report said.
If the acquisition of the national carrier goes through, Air India will be back into the fold of Tata Group after the airline was nationalised 64 years back.
JRD Tata had started Tata Airlines in 1932, which was later in 1946 renamed as Air India and was subsequently nationalised in 1953.
Surprisingly in 2013, Ratan Tata, who was at the helm of the Tata group, had said that he will be happy to look at Air India as and when the national carrier is put on the disinvestment list.
In November 2000, Tatas had announced that it will partner with Singapore Airlines (SIA) in its bid to acquire a 40 percent stake in Air-India.
In a press release, the Tatas had said: "Singapore Airlines is a global player with impeccable credentials ... Its airline operating competency will be a significant asset to the consortium and will be critical in ensuring the success of Air India in the international market place."
Although the Tatas have been eyeing Air India for past several years, the salt-to-software conglomerate already has two airline joint ventures operating in India over the past four years.
The Tatas already operate AirAsia India with Tata Sons increasing its stake to 40.06 percent from 30 percent earlier by injecting fresh equity while Telestra's share was reduced to 10 percent from 20 percent.
Another domestic airline company Vistara was also founded in 2013 between Tata Sons and Singapore Airlines.
In case of Air India, Tatas will have to deal with the fact that Air India is saddled with debt burden of over Rs 50,000 crore. The airline's market share has fallen to around 14 percent.
"In this country, if 87 or 86 percent flying can be handled by the private sector... then they can also do 100 percent," Jaitley had said last month on the government's plans to disinvest Air India.
Air India, which is surviving on a Rs 30,000-crore bailout package spread over 10 years announced by the Manmohan Singh government in 2012, is working on ways to improve its financial position.
In 2015-16, the airline posted operational profit of Rs 105 crore on account of low fuel prices and increased passenger numbers. Last fiscal, the airline is estimated to have earned a total revenue of Rs 21,000 crore while passenger revenue stood at Rs 16,500 crore.
A recent report in Firstpost said Air India's revenue growth has largely been in single digits over the last six years. Only once did the company post a double digit growth of 21.2 percent - in 2013-14.
With PTI inputs