Air India sale: IndiGo interested, has bandwidth to buy debt-laden airline, says govt
IndiGo had a total cash balance of Rs 9,343 crore as on 31 March, while total debt during the period stood at Rs 2,596 crore
Even as industry observers are speculating that the Tata group could be interested in buying out the government-owned Air India, the government on Thrusday has said low-cost private sector airline IndiGo is the first company to have shown interest in the debt laden company.
Speaking on the likely privatisation of Air India, Minister of State for Civil Aviation Jayant Sinha has said said he government has not received any formal communication from the Tatas so far, the CNBC TV-18 report said.
The aviation ministry said IndiGo has the required bandwidth to acquire the ailing government aviation firm.
Informally, several domestic and international airline companies have approached the government for their interest in Air India, Sinha said.
However, IndiGo told Firstpost that the company would not offer any comment on the development as it is in the silent period. IndiGo will announce its first quarter results in July and don't want to comment now, sources said.
IndiGo is one of the few domestic airlines to have consistently reported profits over the past few years in an industry where several leading airlines have bled on the back of higher taxation and costly aviation fuel prices.
Although, aviation fuel prices have come down in past few years thanks to fall in global crude prices, weak penetration and economic challenges are some of the factors that continue to weigh on several domestic airline companies.
As on 31 May, 2017, IndiGo had a fleet size of 138 aircrafts, with another 408 aircraft orders pending to be delivered over the next few years.
As of 31 March, the airline had a total cash balance of Rs 9,343 crore, while the total debt during the period stood at Rs 2,596 crore, BusinessLine report says.
For the fiscal year ending 2017, IndiGo reported a profit after tax of Rs 1,659 crore while revenues during the period stood at Rs 18,580 crore.
For the fourth quarter ended March 2017, the airline reported a PAT of Rs 440 crore on the back of a revenue of Rs 4,848 crore.
India
In May 2021, a total of 338 passenger-related complaints were received by the scheduled domestic airlines
Business
Air India would be divided into core airline business, regional arm, ground handling and engineering operations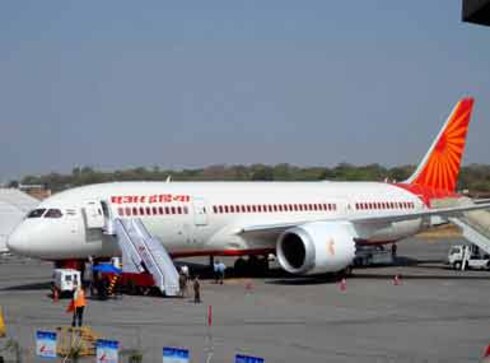 Business
Government is planning to conduct disinvestment process of Air India group in phases and a EoI will be issued for each entity under the corporation