Air India proposal to slap graded fine upto Rs 15 lakh would never take off; here's why
How is Air India going to recover the fine in the face of this most practical difficulty?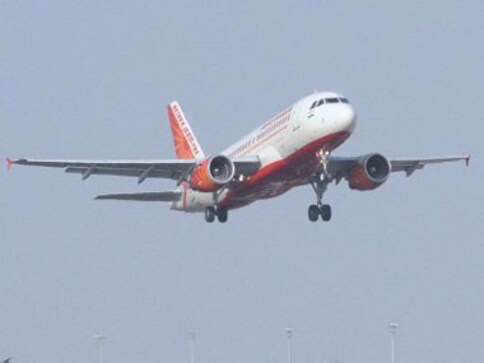 Air India is acting tough. After taking on Shiv Sena MP Ravindra Gaekwad who rained blows on an Air-India staff recently, it wants to take on the entire tribe of VIPs who tout and use their clout to delay flights.
Air India's proposal to levy Rs 5 lakh fine on passengers holding up a flight up to one hour, Rs 10 lakh on those holding up to 2 hours but more than one hour and Rs 15 lakh on those holding up by more than three hours has challenges – legal and practical.
First, the legal hurdles:
1)The compensation payable for delay on the part of airlines is a measly Rs 10,000 if a flight is cancelled or delayed by more than two hours and Rs 20,000 if a person is refused boarding pass despite a confirmed booking. What is sauce for the goose cannot be anything else for the gander. This is the kind of arrogant one-sided supremacy claimed by the service provider that irks the courts no end. Courts are bound to strike down Air-India's penalty policy if it tries to act brave and the passenger affected by its high-handedness moves the court;
2) Force majeure clause (acts of God) bails out airlines and saves them from paying compensation to the passengers. On top of it Air Traffic Control excuse or alibi often comes to its rescue so much so that ever since the compensation regime was ushered in from 2016, no one has ever got it although it must be conceded that airlines have since its wake been taking off with minimum delay, taking care to stay clear of the two hour danger mark.
3) Air-India says it doesn't have to prove loss to slap the heavy fine. Well, this is called liquidated damages and is legally tenable subject to a few riders. First, it must be made part of the contract which Air-India may insert in fine-print on tickets and terms and conditions of being allowed to board. But no one is allowed to write in an outrageous sum in the name of liquidated damages. The amounts are indeed outrageous in the face of what it pays when it is on the other side of the table.
Now the practical difficulties:
1) Indians by and large are in awe of VIPs, more so of VVIPs. The potential miscreants at whom these stiff fines are targeted are VVIPs. Would the airlines' staff muster sufficient courage to walk their talk against the rich and the powerful?;
2) The airline has to first report to the airport manager and only then impose the fine. Will the airport manager have the time to attend to complaints of delay by passengers no sooner than it is reported especially in busy airports like Delhi and Mumbai, for instance? This admittedly has been done to rope in an independent witness but s/he is a busy person and cannot drop everything just to give Air India instant justice.
3) What if the person being fined dilly-dallies or simply refuses to pay up? After all, no one carries this kind of money in his running bank account, leave alone in wallets. And there may be genuine financial hardship which for good measure would be trotted out even by the financially well-heeled. How is Air India going to recover the fine in the face of this most practical difficulty? Will it institute court proceedings? And if it does, it opens itself to critical cross examination such as defamation cases which are double-edged weapons.
Looks as if Air-India's move is just brave talk, nothing more, nothing less at par with the empty promise of compensating passengers for delays and refusal to fly.
India
On 11 September, when Air India's AI-101 was flying from Delhi to New York, it was suddenly caught in the worst flying conditions any pilot would want to imagine.
Business
Here's a list of the Air India and Kingfisher flights cancelled on Friday.
Business
: Will deduction of Rs 500 for every five minute delay in reporting to work by an Air India cabin crew member be enough punishment for errant staff? This is one of the proposals the airline has been working on and it still needs clearance from its board of directors.