Air India privatisation: Why it will be a culture shock to babudom more than the employees
Privatisation is not about compliance but about aggression at all levels -- service levels have to go up from the laid-back attitude now and there has to be continuous innovation and enriching of customer experience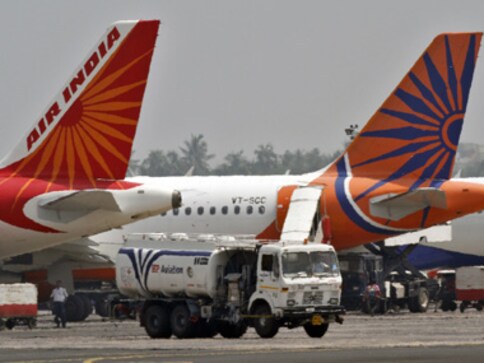 The privatisation of Air India is set to bring about a major change in the work life of its employees, many of whom have been with the public sector unit (PSU) for a considerable period of time. Chairman Ashwani Lohani reportedly wrote a letter to the staff detailing how the move could result in a work culture change in a bid to prepare them for the likely sale.
"Ownership changes that we expect at Air India would also lead to a change in the working environment and the work culture. The complexities of working in a PSU (public sector unit) environment would get replaced by a corporate culture, a culture in which merit would get a better deal," Lohani wrote in the letter, according to a report in the Mint.
Working for a PSU is largely perceived to be cushy. Job security is guaranteed and one cannot be sacked unless one commits a fraud or treason. You also have more ways to hide your incompetence, than in the private sector, to hold on to your job or even get promotions. Once privatised, all this will likely change for Air India employees.
So what should an Air India employee be now prepared for? The PSU culture is seen as work done for the good of society and at a broader level for nation building, point out analysts. It is this perspective that has to change, they say.
Amit Nandkeolyar, assistant professor of organisational behaviour at the Indian School of Business says unlike PSUs, the focus of the private sector is to maximise profits. There is no diffused ownership here like seen in PSUs. He feels that Air India employees should be given some training about work culture in the private sector so that they are better prepared when the behemoth gets privatised.
"In the private sector, it is your performance that matters and it becomes more pronounced as you are accountable and responsible for the work given to you," says Nandkeolyar.
Some employees in Air India might find the new job responsibility when it get privatised a tough call. "No longer will the bhatija-mama-chacha (nephew, maternal uncle, paternal uncle) connection with the Minister or the Member of Parliament open the doors or help you when you are truant at the workplace," says KVJ Rao, General Secretary, All India Cabin Crew Association, adding that has been the bane of the airline.
A retired senior airline official recounts innumerable occasions when out-of-line promotions and plum positions were offered just by the dint of being related to a mantri or knowing someone in power.
Another peculiarity of the PSU sector is not to 'get into trouble', says a sector analyst. "That means that one will play it safe and delay work as much as possible to play it safe. Just as the individual who works beyond what is required of him/her is not rewarded in the PSU, similarly no one is blamed for a delay. This is a lesson that will have to be unlearnt when employees enter the private sector from a PSU," she points out.
The cultural aspect will impact employees at all levels, especially in the front office and service levels, says Ajay Shah, head of recruitment services at Teamlease, a manpower firm. "Privatisation is not about compliance but about aggression at all levels -- service levels have to go up from the laid-back attitude as seen now. There has to be continuous innovation and enriching of customer experience. The oft-pronounced 'comfort' factor that Air India has been talking of will not work. Low-frills airlines like Go Air and even a new entrant like Vistara is fulfilling that promise and delivering much more."
The airline industry has become increasingly more competent and is running on two factors – timeliness and comfort. "While Air India has been promising only 'comfort' for five years," says Shah.
Employees who will be worried would be the babus and those who owe their existence to 'babudom', says Rao. "There is no culture shock for the 85 percent of employees who come to work for a living and do their job well. It is only the 15 percent who are here because of their political connections and the few who are lazy and laid back will find privatisation a culture shock," he says.
Is the distinction that public sector units are large, unwieldy setups compared to a tightly knit performance-oriented organisation that threatens to stir and shakeup the PSU employees? That is not the issue at all, believes Debashis Chatterjee, Director General, International Management Institute (IMI), Delhi, and two other campuses in Kolkata and Bhubaneswar. "In the private sector, based on your performance, incentives will come your way. The culture will be to work hard to get those incentives. If people are not habituated to efficiency, then this can become a hurdle," Chatterjee points out.
For those who are used to a culture of freebies, the road ahead will not be smooth. That will not only be a cultural change but also mind-set change, points out a sector analyst.
Way out
One way to make the transition smooth would be to have manpower skilling and training so that people know what is expected of them in the new landscape. "Re-skilling people and getting them to work in a time-bound manner is one way to make them prepared for the transition," says Shah of Teamlease.
At the end of the day, culture is dictated by what an organisation does and expects its employees to do. "None of us are born into this culture but adapt to what is being done. When some employees get away with something that is not right, a few are tempted to follow suit," said Rao of All India Cabin Crew Association. He says that it is not that the private airlines don't go to the civil aviation ministry to get their work done. "But they are not going to pamper a minister, MP or MLA all the time which is what Air India does. I agree with the prime minister who says that the government should not be in the business of business," he says.
Would the transition be painful for employees? Not really, if they are not forced into a change in culture overnight. "More importantly, if employees can view this change in a positive manner as a new learning and a new perspective to doing things better, there should not be an issue at all," says Ronesh Puri, MD, Executive Access, an executive search firm. "No organisation can sustain with losses for a long time and that tap has to run dry," he said.
The days of running to a minister or to Delhi to get things done will be over when Air India gets privatised and that could be a culture shock which Chairman Ashwani Lohani must be hinting at, said the retired airline official. "The question that begs an answer is how did Air India go from being a debt-free organisation to one that is now weighed down with Rs 52,000 crore debt. That is a shock on all counts – not just cultural," the retired official says.
India
Aviation regulator Directorate General of Civil Aviation (DGCA) is conducting an investigation into this incident. The A320neo planes of Air India have CFM's Leap engines on them
India
Pilots of the Air India A320neo plane from Mumbai to Bengaluru received a warning about high exhaust gas temperatures on one of the engines just minutes after the aircraft's departure
India
Wilson, 50, has 26 years of aviation industry expertise across both full service and low-cost airlines