Air India privatisation: Tata Group still in the race for national carrier, bidders seek relaxation of norms
A day after it was reported that Tata Group was unlikely to bid for Air India, sources close to development have now said that Tatas have not pulled out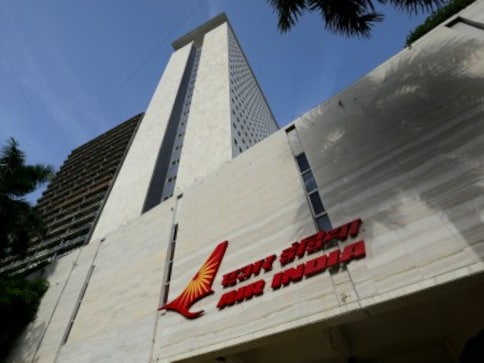 A day after it was reported that the Tata Group was unlikely to consider a bid for Air India owing to the government's onerous terms, sources close to the development have now reportedly said that the Tatas never pulled out and that the group is still in the race for the national carrier, and could put down a bid along with a foreign partner.
According to The Economic Times, apart from the Tatas, Lufthansa and Singapore Airlines are also in the race for the debt-laden national carrier. The newspaper said that potential bidders have sought a relaxation in the norms for consortia targeting Air India and its group entities.
Earlier on Wednesday, Reuters had said that the steel-to-auto conglomerate, which already owns stakes in two airline joint-ventures in India, does not see "how a deal would be workable" under  current terms.
Deterrents to sale
Global aviation consultancy, the Centre for Asia Pacific Aviation (CAPA), pitching for more liberal norms for the sale of Air India said that brand, labour and higher-than-expected debt continue to be major deterrents for potential bidders.
The CAPA did not sound very hopeful of the government meeting the December 2018 deadline to complete the sale process, which New Delhi kick-started with the publication of the Expressions of Interest (EoI) document on 28 March. "[The] EOI released recently is well structured and largely aligned to generating interest from investors, which has attempted to balance the needs of different stakeholders while moving the process forward. As it happens in such complex transactions, being flexible and having an open mind on major issues is necessary. Revising EOI with more liberal terms will be required to further align it to investor interest," CAPA said on Wednesday.
CAPA's statement came after domestic carriers Jet Airways and IndiGo opted out of the Air India sale process, all owing to the current set of rules.
On 28 March, the Civil Aviation Ministry came out with the preliminary information memorandum on Air India's strategic disinvestment, as per which the government plans to offload 76 percent of the national carrier as well as transfer the management control.
The proposed transaction will involve Air India, its low-cost arm Air India Express and Air India SATS Airport Services, which is an equal joint venture with Singapore-based SATS.
Besides, the airline's employee unions too are not in favour of the move towards privatisation. On Wednesday, a joint forum of 10 Air India unions dubbed the move by potential investors as "arm twisting tactics" to force government sell the national carrier for cheap. In a statement released, the forum also reiterated its opposition to the privatisation of the loss-making airline, saying that "it (Air India) is our national pride and it served the nation many a times in need."
With inputs from PTI
Find latest and upcoming tech gadgets online on Tech2 Gadgets. Get technology news, gadgets reviews & ratings. Popular gadgets including laptop, tablet and mobile specifications, features, prices, comparison.
India
Air India Express Plane Crash Updates:The Union minister's remarks came after some aviation experts pointed out that his ministry had cleared wide-bodied planes to land in tabletop airports like Kozhikode
India
A wide-body aircraft, also known as a twin-aisle aircraft, is a jet airliner with a fuselage wide enough to accommodate two passenger aisles with seven or more seats abreast.
India
The crucial black box from the Boeing 737 which crashed on Friday has been recovered and is being taken to Delhi for further investigation, the Airports Authority of India said