Air India privatisation: Jet Airways might join race to acquire national carrier post clarity on government position
As the government is set to release an EoI that will kick-off the disinvestment process at Air India group, Jet Airways might bid for the national carrier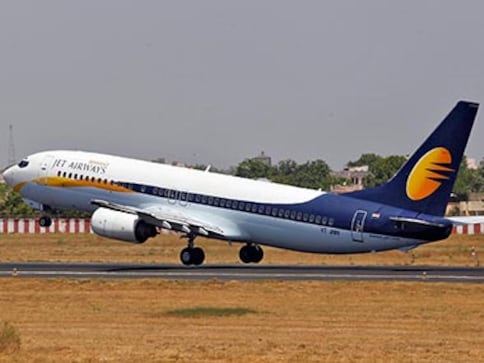 As the government is set to release an expression of interest (EoI) document that will kick-off the disinvestment process at the Air India group, Mumbai-headquartered Jet Airways might join the bandwagon and bid for the troubled national carrier.
According to The Economic Times, Jet Airways might consider bidding for Air India provided it gets clarity on the government's position on the matter.
Jet Airway's top brass has engaged in informal consultations with "a doyen of India's financial sector on the subject and is also looking at streamlining its finances", a person aware of the development told the newspaper.
Jet Airways had a negative net worth of Rs 4,900 crore as of March 2017 and free cash of about Rs 500 crore, according to ratings agency ICRA. The airline is also reeling under a huge debt of Rs 8,100 crore as of September 2017.
Even though the government has reportedly decided to allow airlines that have negative net worth to bid, provided they form a consortium that has a net worth of over Rs 5,000 crore, acquisition of Air India won't be easy for Jet Airways given its current financial situation.
It is worth to mention here that Jet Airways has also deferred the March salaries of a section of its staff to 10 April 2018, citing "circumstances beyond its control." On Tuesday, the airline in a communication to its employees said that the salaries will be disbursed in a staggered manner with non-technical staff and other staff getting their salaries on 3 April and the rest of the employees, including pilots and engineers, on 10 April.
Meanwhile, it was reported on Tuesday that the government was likely to sell a 76 percent stake in Air India, a 76 percent state in Air India Express and a 50 percent stake in cargo joint venture AISATS.
The EoI, which is likely to be issued any time soon by the government, could include a clause that will force the winning bidder to retain all Air India employees for at least one year.
The government aims to execute the divestment process of the debt-ridden Air India group in phases, and separate EoIs will be issued for each entity under the corporation.
With inputs from agencies
also read
World
The airline's spokesperson stated that the passenger not only verbally abused the crew members but also physically assaulted one of them during the flight
India
Lufthansa Group, which has been present in the Indian market for more than 90 years, currently has more than 50 weekly services to India, connecting Frankfurt, Zurich and Munich with various Indian cities, including Delhi and Mumbai
Sports
Air India refused to carry three poles measuring 5m each to be used by the two athletes, on the ground of some "technical issues" concerning the prescribed length of the items.