Air India offers special fares to Jet Airways' stranded international passengers; offer for common destinations with national carrier
Passengers holding confirmed RT tickets on Jet Airways will be allowed to avail special stranded passenger fares from the destinations common with Air India
Special fares have been offered to passengers at overseas airports such as Paris, London Heathrow, Singapore, Dubai, Hong Kong, among others

Passengers holding confirmed RT tickets on Jet Airways will be allowed to avail special stranded passenger fares

Jet Airways stopped its international operations from 11 April
Mumbai: Coming to the rescue of the stranded international passengers hit by the abrupt grounding of Jet Airways, government-run Air India on Thursday offered special fares to such passengers.
The "special stranded" fares have been offered to passengers at overseas airports such as Paris, London Heathrow, Singapore, Dubai, Hong Kong, Abu Dhabi, Jeddah, Dammam, and Muscat, among others, Air India said in a statement.
"As a gesture of goodwill and to mitigate the hardship of the 9W (Jet Airways flight code) at international stations, Air India will be offering special fares to such passengers," it said.
Passengers holding confirmed RT tickets on Jet Airways will be allowed to avail special stranded passenger fares from the destinations common with Air India, it said.
After flying for over 25 years, Jet Airways was grounded on Thursday night when its final flight, a Boeing 737, touched down at the Mumbai airport after departing from Amritsar.
However, the airline stopped its international operations from 11 April, leaving its passengers in the lurch at several international airports across across the world.
Explainers
There's good news for pet lovers! Akasa Airlines will allow four-legged friends in cabin and cargo. However, they aren't the first in India to do so. Air India has a long list of rules to follow but do allow for animals on board, while SpiceJet, IndiGo, Vistara permit service animals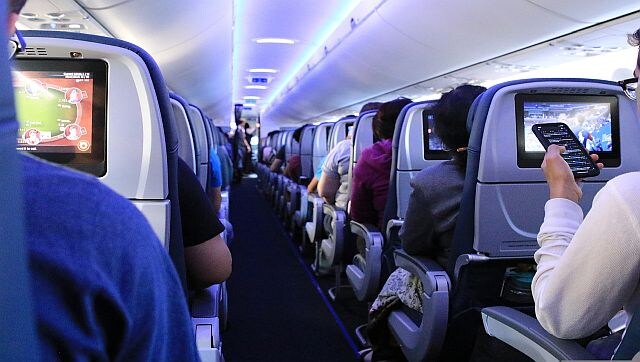 News & Analysis
Research has shown that in-flight use of phones don't impair the aircraft's ability to operate. But cabin crews may prefer not to be delayed in providing in-flight service to all of the passengers
World
There were 146 investigations into unruliness on planes initiated in 2019. However in 2022, there have been 680 such investigations so far in the nine months. Alexander Tung Cuu Le, of Westminster has been banned for life