Air India may benefit from restructuring scheme but banks could be saddled with duds
One wonders why the government is trying to rescue Air India, as it might well be exposing banks to duds which the airline's equity shares are likely to turn out given its massive accumulated losses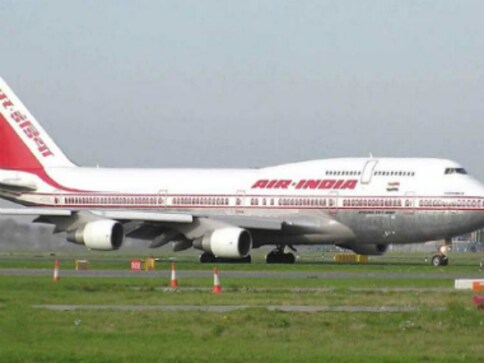 In June 2016, the Reserve Bank of India (RBI) introduced yet another scheme-- -Scheme for sustainable restructuring of stressed assets (S4A) -- -for the harried public sector banks to consider as a tool in their limited armoury to fight against non-performing assets (NPA), a euphemism for bad debts.
Corporate Debt Restructuring (CDR) is rescheduling of outstanding loans often involving compromise and financial loss to banks. Strategic Debt Restructuring (SDR) involves conversion of the full or part of the outstanding into equity. It has had
few takers because once bitten twice shy-- -banks have learnt a lesson from the Kingfisher experience. Equity is not always elixir to be coveted or thirsted.
S4A is a slight improvement over SDR in that only 50 percent of the outstanding is required to be converted into equity, with the remaining 50 percent being mandatorily serviced by the borrower. The latter is what is known as sustainable outstanding, the portion the borrower would have no difficulty in repaying as well as in payment of interest. This indeed is a huge leap of faith because it must be remembered that the defaulter all these years did not care to service even the sustainable part of his loan. Be that as it may.
Essar Steel and Hindustan Construction Corporation, the notorious large ticket defaulters have evinced interest in S4A even though there are reports that things might change in the wake of the recent fire sale of Essar Oil to the Russian Conglomerate for a whopping Rs 86,000 crore, enough to substantially repay the group's borrowings. The first to be nudged into embracing S4A among the public sector companies is Air India which owes the banks upwards of Rs 10,000 crore.
One wonders why the government is doing so because in trying to rescue Air India, it might well be exposing banks to duds which Air India's equity shares are likely to turn out given its massive accumulated losses. To be sure, it earned an operating profit of Rs 105 crore in 2015-16 as against an operating loss of Rs 2,636 crore the previous year. But then one swallow does not make a summer.
The airline industry in India benefitted hugely from the meltdown in the global oil prices in 2015-16. Presently, however, the oil prices are hardening, and are on the rebound. Of course the incumbent CEO is a tough cookie and has ruthlessly reduced salaries. But Air India has to improve its services which matters most for the customers. And on this front, the private sector airlines chiefly Indigo is giving a run for its money.
Furthermore, Air India's equity shares aren't listed. So much so, their valuation i.e. the rate at which the loans are converted into equity would remain in the realm of informed guesswork at best. Kingfisher Airlines' shares were at least listed but banks committed hara-kiri by volunteering to convert at an inflated price vis-a- vis the market quotations.
S4A however has some good features. One of them a defaulting borrower makes the grade only if he is in a position to service 50 percent of the outstanding amount. It remains to be seen if Air India would be able to make the grade under this criterion. If it doesn't, it simply cannot embrace S4A scheme.
Another good feature is banks can sit on the investments in equity unlike in SDR where they have to find suitors urgently and within the prescribed time. But then, this seeming relaxation is self-serving for the RBI and government because both know finding suitors is not an easy job.
And in case it makes the grade, the banks would have tough time nursing their equity in Air India. The shares cannot be disposed off through stock exchange deals because they are not listed. And the government dare not list it because its true colours would come out. No strategic investor is likely to evince interest in the shares held by banks because even if he is a turn-around specialist, he would not settle for the role of a minority partner.
Don't jump from fire to frying plan is an old cliché. What the government proposes is something similar. It could well be spreading Air India's financial sickness to the country's banking system.
India
The Tata Group-Air India relationship went back to 1932 when legendary industrialist and India's first commercially licensed pilot JRD Tata had launched the national carrier
Business
For the Tatas, the original owners of Air India, bringing back the airline to its fold is worth the wait even if the attempt to privatise the bleeding national carrier by successive governments has taken over two decades
India
The excitement at the news of the prodigal 'Maharaja' returning homebrings, apart from a feeling of déjà vu, a sense of 'closure'