Don't regulate air fares, else there will be many more Kingfisher Airlines
DGCA analysis show the highest revenue share from highest priced tickets was just 3.52% across India's six private airlines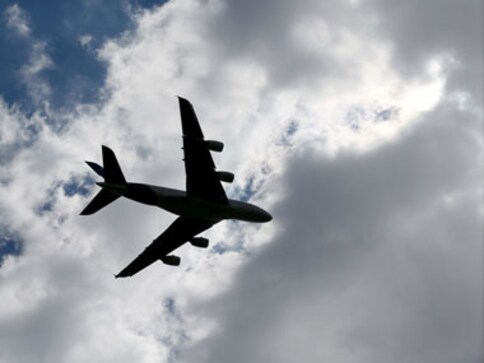 New Delhi: In a perpetual tussle between the state straining to regulate prices of private enterprises versus free markets, private airlines have won the first round. After aviation regulator DGCA published its latest analysis on fares over the weekend, no one in his right mind can seek regulation of air fares.
This was an analysis of 20 domestic sectors on revenue earned and the number of seats sold by scheduled private airlines in the highest fare bucket. And all the DGCA has to show for its efforts is that the highest revenue share from highest priced tickets was just 3.52% across India's six private airlines. This was shown for just one private airline on one sector. Other airlines earned ridiculously low revenue share from highest priced tickets across various sectors, punching holes in the war cry against exorbitant air fares.
So Jet Airways earned close to 96% of its revenue on the Delhi-Dehradun sector by selling tickets at various price bands lower than the highest fare. On this sector, less than 1% of total seats offered by Jet Airways were sold at the highest priced ticket. IndiGo's biggest indiscretion was on the Kolkata-Chennai sector where it earned just 0.47% of its total revenue from highest priced tickets, by selling 0.17% of its seats! GoAir earned just 3.41% of its revenue on the Delhi-Patna route through the highest priced tickets by selling less than 1.3% of total seats on the sector on this fare. Similar stats are available for SpiceJet, Vistara and AirAsia India.
These data follow close on the heels of another study which the DGCA had conducted for fares in 2014, where again airlines were spared the blushes as number of seats sold on the highest fare bucket were minimal. Then, a check on air fares on 10 busy domestic routes by the ministry of civil aviation last Diwali again found airlines pricing tickets at "reasonable" levels.
Though air passenger associations have questioned such data in the past and some industry experts warn that DGCA is not really equipped to conduct such an analysis - the fact remains that India should stay away from price raj. It will be in no one's interest if the state begins to control air fares.
Over the last several months, dozens of Members of Parliament have spoken in one voice on the urgent need to cap air fares, saying airlines are fleecing flyers. A Parliamentary Standing Committee, in fact, recommended earlier this month that there should be a cap on at least Economy Class fares, alleging that airlines have been charging "predatory" fares during peak seasons.
If the government actually accedes to MPs and caps air fares, it would be doing the airlines a huge disservice. In a highly competitive domestic airline industry which has been bleeding for years due to government's own skewed taxation policies, capping of fares is neither practical nor advisable. Besides, capping could embolden airlines to seek an assurance from the government over return on investment, like in the case of airports with regulated tariffs.
Just like cab rides, flyers rarely complain when they get one-way, all inclusive tickets of about Rs 1,000 or Rs 1,500 or similarly ridiculous low prices. They also forget to vent their anger on social media when they book seats on an airplane at dirt cheap prices through advance booking. As we speak, private airlines are running a summer discount campaign where seats are available at ridiculously low prices.
MPs and others agitated over air fares have been pointing to instances such as the recent Jat agitation when airlines charged exorbitant fares for even short routes. Earlier, Indians working in the Gulf region complained to the Prime Minister about exorbitant fares during holidays and peak summer season.
The government must step in when airlines begin charging exorbitant sums during, say, natural calamities or unforeseen disasters. It already does, by asking Air India to offer seats at reasonable rates and warning private airlines against jacking up prices. This is a wise move but anything beyond this to regulate fares is going to be counter productive.
Anyway, as per existing laws, air fares cannot be capped. With the repeal of Air Corporation Act in March 1994, the provision of airfare approval was dispensed with by the Government. Under the prevailing regulation (Sub Rule (1) of Rule 135 of the Aircraft Rules, 1937), every air transport undertaking engaged in scheduled air services is required to establish tariff, taking into account relevant factors such as the cost of operation, characteristic of service, reasonable profit and the generally prevailing tariff.
In addition to the legal hurdle on capping fares, the ministry is also bound by its own earlier directive which asked all airlines to display fares on their websites in compliance of Sub Rule 02 of Rule 135, Aircraft Rule 1937. Airlines remain compliant to the regulations as long as the fare charged by them does not exceed the fare structure displayed on their website. And this stipulation has rarely been broken. The DGCA has a fare monitoring unit (TAU) which regularly analyses fares and whether airlines are violating the fare buckets which are already pre-determined for each route. Then, the Competition Commission of India also steps in occasionally, checking air fares.
The best way to allow the airline sector to grow is to let the carriers decide how to price tickets, where all to mount flights and what business model to follow. Already, airlines are fuming over a proposal to cap fares to regional routes at Rs 2,500 per hour of flying. This is one of the proposals in the Draft Civil Aviation Policy. The government believes that if there is viability gap funding (VGF) given to airlines for mounting flights on these less-viable routes, it is within its rights to cap fares.
Airlines, of course, beg to differ. And of course, if even after VGF the cost of flying on such routes is more than the revenue generated, an airline will decline to launch flights. The government has not exactly covered itself with glory over its handling of Air India, the sarkari airline which continues to guzzle crores of taxpayers' money while remaining buried under a mountain of accumulated losses. Because of its parentage, this airline is forced to obey dictats on fares, routes etc. But if private airlines were to run their businesses on capped fares, we may soon have many more Kingfisher Airlines in our skies.
Business
Three domestic carrier IndiGo, Jet Airways and SpiceJet have unilaterally revised upward their ticket cancellation fee in the recent past
Business
Jet Airways together with JetLite was 23.8 percent but standalone it was only 17.7 percent.
Business
National carrier Air India and private carriers SpiceJet and IndiGo have not only resumed services to Nepal from Sunday but have also decided to operate additional flights and carry relief material to the quake-hit country free of cost.