Air Asia denies 'wrongdoing'; CBI case may trigger calls for cancellation of operator's India licence, feel experts
AirAsia India, where Tatas have 51 percent stake, began operations in 2014.
New Delhi: The Central Bureau of Investigation (CBI) case of alleged efforts by AirAsia India and its senior officials to manipulate government policies might trigger calls from established carriers for cancellation of Tatas' majority-owned budget airline's licence and sharpen the divide in the domestic aviation space, according to industry experts.
With the CBI registering a case against AirAsia Group CEO Tony Fernandes and other officials for allegedly trying to manipulate government policies through corrupt means to get international licence brings the spot light on the erstwhile '5/20 norm'.
The norm -- which required local airlines to be in operation for at least five years and a minimum fleet of 20 planes in order to start overseas operations -- was done away with in 2016. Now, only the fleet requirement of 20 aircraft is in force, making it easier for new players such as AirAsia India and Vistara to commence international flights, experts said.
Against this backdrop, experts also opined that the CBI case would make things difficult for AirAsia India to start overseas operations. At present, the airline -- a joint venture between Tatas and Malaysia's AirAsia Berhad -- has 18 aircraft and is in the process of firming up international plans.
A senior aviation industry analyst told PTI that the CBI case is definitely a set back for AirAsia India and would have an impact on its proposed international operations also.
"There could be a demand for suspension or cancellations of the airline's licence as well from the Federation of Indian Airlines. which had been opposed to any tinkering in the now amended 5/20 norm," the expert said on condition of anonymity.
The Federation of Indian Airlines (FIA) is a grouping of four established airlines -- Jet Airways, SpiceJet, GoAir and IndiGo. It had opposed amending the 5/20 rule.
FIA could not be immediately contacted for comments on the AirAsia case.
Besides Fernandes, the CBI has named AirAsia India director R Venkataramanan and AirAsia Berhad's former deputy CEO Tharumalingam Kanagalingam, among others, as accused in the case.
Venkataramanan is also the managing trustee of the Sir Dorabji Tata Trust and is responsible for management and oversight of all the Tata Trusts, as per Tata Trusts website.
The CBI has alleged that Venkataramanan was lobbying in the government to secure mandatory approvals, some of them through "non-transparent means", including the then Foreign Investment Promotion Board (FIPB) clearance, no-objection certificate and the attempt for removal or modification of 5/20 rule.
"The case has been registered under 120-B (criminal conspiracy) under the IPC and sections 13(2) read with 13 (1) (d) of the Prevention of Corruption Act. The searches took place at five locations in Delhi NCR, Mumbai and Bengaluru," CBI spokesperson R K Gaur said on Tuesday.
In a statement, Air Asia India refuted any wrong-doing and is co-operating with all regulators and agencies to present the correct facts.
"In November, 2016 AirAsia India Ltd had initiated criminal charges against its ex-CEO and had also commenced civil proceedings in Bengaluru for such irregularities. We hope to bring early resolution to all such issues,"Air Asia India Director Shuva Mandal said.
AirAsia India, where Tatas have 51 percent stake, began operations in 2014.
"Air Asia scam will expose the fraud of the UPA Govt. I am happy Namo did not allow anyone to block CBI and the CBI Director Alok Vermas steady hand as well as Jt Director A K Sharma diligence that this scam has been exposed," senior BJP leader Subramanian Swamy said in a tweet.
In 2013, Swamy has filed a Public Interest Litigation (PIL) against approvals for AirAsia India venture.
India
Bansal, a 1988 batch lAS officer of Nagaland cadre, will replace Pradeep Singh Kharola, upon his retirement this month-end.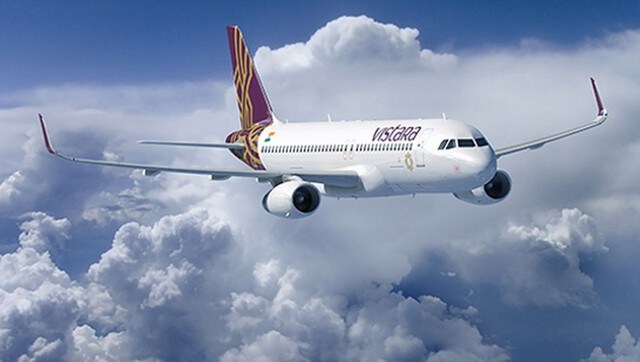 Business
Vistara is a 51:49 joint venture airline between Tata Sons and Singapore Airlines. Vinod Kannan is set to take over as Vistara's CEO from 1 January, 2022
World
Passengers travelling from Delhi to Toronto must carry an RT-PCR report for a test done 18 hours before the boarding time