Aion Investments, JSW Steel to pay Rs 2,892 crore to pick 74.3% stake in Monnet Ispat
The bankrupt Monnet Ispat owes over Rs 11,000 crore to a clutch of lenders.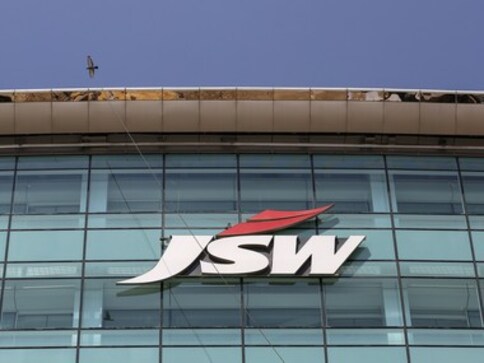 Mumbai: A consortium of Aion Investments -- JSW Steel, which has won bid to acquire the bankrupt Monnet Ispat & Energy, will pay Rs 2,892 crore to take over the assets, as per the revised resolution plan approved by NCLT.
The National Company Law Tribunal on Thursday gave its detailed order on the takeover, after the tribunal gave a verbal order accepting the takeover.
The bankrupt Monnet owes over Rs 11,000 crore to a clutch of lenders. This means that banks and other financial creditors will take a massive 74 percent haircut as the bid is worth only three-fourths or 26 percent of the dues.
As per the written order, the consortium will make a payment of Rs 2,457 crore to secured financial creditors of Monnet and Rs 219.92 crore to other financial creditors on conversion of their balance admitted debt into optionally convertible preference shares of the company, according to the NCLT's revised plan.
The new owners will directly or indirectly hold equity shares worth 74.29 percent of the paid-up equity share capital of Monnet. Rs 215.20 crore has been admitted as debt held by the assenting financial creditors, which will be converted into equity at face value of Rs 10 per share, it said. That apart, Rs 25 crore will be paid to some identified operational creditors over the next one year commencing from
July 24, in lieu of the admitted debt held by them.
As per the resolution plan, the consortium will infuse Rs 875 crore into MSL (a special purpose vehicle directly/ indirectly owned by members of the consortium) to fund working capital, capital expenditure requirement and to clear the dues of financial creditors including to buy optionally convertible preference shares from the financial creditors.
In addition, JSW Steel will provide Rs 125 crore as a working capital advance to Monnet. The consortium has also arranged a term loan to clear dues of financial creditors.
Shareholders of MSL will become the new promoters and acquire control over Monnet pursuant to the restructuring proposal proposed in the resolution plan which involves a conversion of a part of the admitted debt into equity, after which Monnet's non-promoter holding shares will come down to about 33.06 percent of its original. This will also be extinguishing Monnet's preference share capital and the equity share capital held by the existing promoters. But no retail shareholder will be eliminated pursuant to this capital reduction.
While the new owners will own 74.29 percent and other shareholders, including the financial creditors, will continue hold the balance equity amounting to around 25.71 percent of paid-up equity share capital.
On merger of MSL into Monnet, the company will issue one equity share and one compulsorily convertible preference share of face value of Rs 10 each respectively for every one equity share and compulsorily convertible preference share of face value of Rs 10 held in MSL.
The consortium will also hold compulsorily convertible prefernce share aggregating to Rs 525.98 crore in Monnet.
Entertainment
The director, who has set a very high benchmark for filmmakers by giving back-to-back blockbusters, has also inspired the audiences with the help of each of his characters.
India
It said the convicts were "not only members of JeM but they have been supporting/harbouring terrorists/members of JeM by providing them arms/ammunition, logistic supports and explosives"
Entertainment
The series also marks the acting debut of Sanjana, who plays the titular role of Velonie, and features a stellar ensemble cast including Laila, M. Nasser, Vivek Prasanna, Kumaran, and Smruthi Venkat in pivotal roles.