After wireless, Jio to launch fixed line services, says Reliance Industries' Mukesh Ambani
Reliance Jio launched a 4G-ready handset targeted at the 50 crore Indians using a feature phone at present.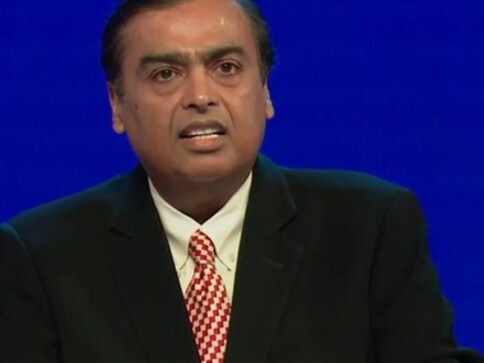 Mumbai: Reliance Industries' chairman Mukesh Ambani on Friday said rolling out fixed line services will be the next focus area for the company's telecom services arm, Reliance Jio, after the wireless expansion.
"In next level, we are very focussed in terms of giving fixed line connectivity to both home and enterprise," Ambani said, answering shareholder queries at the company's 40th annual general meeting here.
Earlier, he said Jio is targeting to expand its wireless network to cover 99 percent of the country's population in the next 12 months which will make sure that the 4G coverage in the country is more than the 2G one.
Jio today launched a 4G-ready handset targeted at the 50 crore Indians using a feature phone at present. As part of the offering, it is also giving a cable to connect with the TV as a special accessory to display the phone content on a bigger screen.
According to experts, convergence is a big opportunity for telcos which entails providing wireless, fixed line, direct to home and video on demand services to a single family or a business. Its biggest rival Airtel is already present in the fixed line segment, albeit with a smaller footprint.
Meanwhile, answering queries on the performance of its media and entertainment arm TV18, Ambani said plans are underway to improve its performance. "We will work in terms of making sure that on TV-18, we have a value creation path," he told the shareholders.
Some shareholders had also asked him about the rationale of investing to pick up 25 percent share in Balaji Telefilms, which was announced yesterday.
A majority of the shareholders welcomed the performance of the company and the bonus issue declared today but there were some who suggested a relook at the dividend allocation policies.
(Disclosure: Reliance Industries Ltd is the sole beneficiary of Independent Media Trust which controls Network18 Media & Investments Ltd)
India
A vacation bench of Justices Surya Kant and JB Pardiwala issued notice on the Centre's plea by which it had challenged the two orders of the high court dated 31 May and 21 June.
Business
Akash, an Ivy League alumnus, has been closely involved with the disruptive and inclusive growth path charted by the digital services and consumer retail propositions of Reliance group and is now leading the creation of the 'convergence dividend' for over 500 million consumers