After S&P, Fitch gives BB rating with stable outlook to Kerala; move will boost flood-ravaged state's redevelopment efforts
The ratings will help the Kerala state mop up overseas debt instruments at competitive prices
Mumbai: In a major boost to its redevelopment efforts, flood-ravaged Kerala Monday got a 'BB' rating with a stable outlook for its long-term foreign and local-currency debt from international rating agency Fitch.
This is the second global rating for the state after a similar rating by the larger rival S&P on 20 September. The ratings will help the state mop up overseas debt instruments at competitive prices. For both the agencies, this is their maiden rating on a state government in the country.
Kerala is seeking over Rs 15,000 crore from the World Bank to rebuild itself after the worst deluge in its modern history in August, which ravaged the entire state and killed nearly 500 people. The floods lasting a fortnight was the worst in a century after the deluge of 1924. The World Bank had last week pegged the losses from the disaster at over Rs 31,000 crore.
Rival agency S&P had in September given a similar rating to the various debt instrument of Kerala, helping it mop up the much-needed funds after the Centre turned down an over Rs 700-crore aid from the UAE and promised only Rs 600 crore from the Central calamity fund.
"The ratings reflect Kerala's high political and fiscal hierarchy, adequate policy consistency and execution and sound socio-economic development in a national context," Fitch said in a note Monday.
The ratings are constrained by Kerala's limited fiscal flexibility due to high committed expenditure and reliance on debt to finance its operating deficit and capital expenditure.
"We do not expect major changes that would alter the political dynamics of the state's interaction with the Centre," it said.
The note further said the emphasis on social goals, particularly in education and healthcare which is on par with the Western world, as part of its socio-economic development and government's adequate execution and policy consistency, make Kerala a leading state in these sectors.
Kerala has institutionalised financial and debt management policies, a robust budgeting process with regular interim reviews and contingency planning, the report said.
It generally meets its fiscal targets and its debt/gross regional product (GRP) averaged at 28 percent for 2014-2017 against a 30 percent target for 2015-20 and fiscal deficit/GRP averaged at 3.50 percent against a target of 3.51 percent, it added.
Its socioeconomic status reflects its best-in-nation human-development index ranking, which includes a high literacy rate and strong economic performance, the agency said and noted that this follows decades of strong policy execution in social development and welfare, with higher-than-national-average spending on education, healthcare and pensions.
Kerala's GRP per capita in fiscal 2017 was around $2,300, higher than the national average of $1,939 but falling into the low-to-middle income tier if compared globally - the World Bank's lower-to-middle income country average is at $2,188 and the OECD average is $38,148, according to the report.
The state's economic growth is driven by construction, transport, storage, communication, trade, tourism and real estate, but has inadequate industrial development, poor private investment and physical infrastructure, and therefore depends heavily on the remittances.
Its current balance/current revenue was -19 percent in 2014-2017, worse than the national average of -2 percent and the peer-average of 6 percent, the report showed.
Its gross deficit/total revenue of 30.9 percent was also worse than the state average of 23 percent and its revenue deficit accounts for 62 percent of gross fiscal deficit against an average of 8 percent.
"We expect the state's fiscal deficit/GRP to remain at around 3 to 3.4 percent with a negative current balance during 2018-21," the report warned.
However, it was quick to note that the state has better revenue mobilisation and lower reliance on Central transfers than many other states with its own fiscal revenue accounting for 69 percent of operating revenue during 2014-2017, compared with a state average of 55 percent.
The agency also said that Kerala has a higher reliance on debt to finance its expenditure gap, reflected in its negative operating and current balance due to the high committed expenditure pressure on healthcare, education and pensions.
India
At a time when the Supreme Court has said that there's a 'new trend' of snake bite murders, a case of a man killing his wife with a cobra is hogging the limelight in Kerala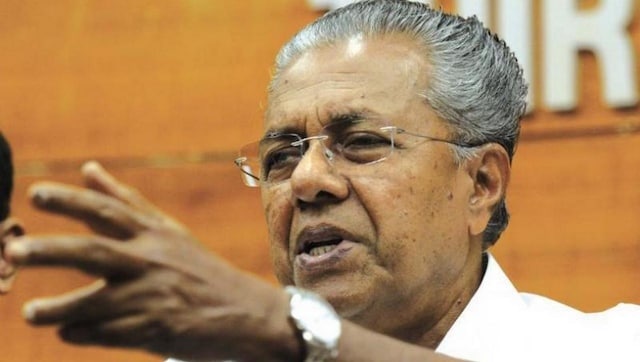 India
DGCA had raised certain issues about the proposed site for the Sabarimala airport and has suggested modifications which need to be carried out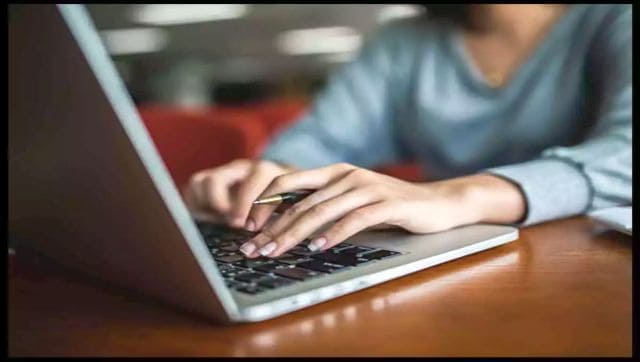 India
The commission has reportedly asserted that after each examination (except for written and transcription test), KPSC will release the provisional answer key on its official website in due course of time