India's growing club of e-ecommerce giants are not just gung-ho about the online marketplace model, but are also upbeat about the growing potential of the wholesale business model in the country.
These online retailers are not just pumping in billion of dollars to bolster their bread-and-butter ecommerce business, but are also steadily infusing funds to strengthen their wholesale business play.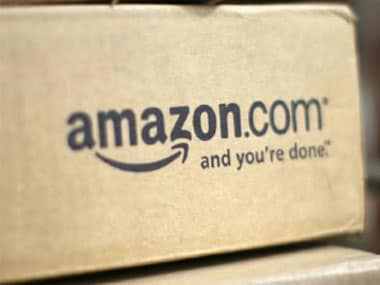 Unlike the marketplace model, where in products are directly sold to customers via online mode, the online retailers in India are using their wholesale business arm to engage directly with small business houses or popularly known as B2B model. Some of them also use their wholesale business to exclusively distribute products to their merchants who in turn sell goods to customers online.
In order to grow its wholesale business here, Amazon India has infused Rs 115 crore in its arm Amazon Wholesale (India), The Economic Times reported. The capital infusion, however, is comparatively smaller compared with its $2 billion warchest the company reserved for its online marketplace during this fiscal.
The fresh investment by Amazon India takes total fund infusion into the company's wholesale arm to Rs 155 crore, the ET report said.
Amazon India operates its wholesale business in just Bengaluru and Mengaluru, but plans to expand to several other cities, as the market opportunity in B2B commerce is huge compared with B2C.
India's B2B ecommerce industry is projected to grow to $700 billion by 2020 from $300 billion in that year, the ET report said citing Walmar's 2014 report.
Not just Amazon, China's ecommerce giant Alibaba is also ramping up its B2B presence in India, and has tied up with the likes of DHL and Delhivery to provide domestic and international logistics support to Indian sellers, said a report in thetechportal.com.
"Alibaba is not limiting itself to carting goods though and will also be offering financial aid through its tie-ups with Aditya Birla Group's NBFC arm, IDFC Bank and Kotak Mahindra Bank," the report added.
The Chinese online retail giant has been operating in the country since 2007 and claims to have around 4.46 million registered Indian buyers and sellers by end of 2014, the report said.
Similarly, the Gurgaon-based Snapdeal earlier this month announced the setting up of a wholesale unit E-Agility Solutions Pvt Ltd to buy products upfront, media reports said.
E-Agility Solutions will be the wholly-owned subsidiary of Jasper Infotech, which runs online marketplace Snapdeal.
"The new entity will be largely used to on-board fashion brands that prefer selling goods upfront to e-commerce firms," a report in the Mint newspaer said quoting sources.
Updated Date: Sep 26, 2016 16:16 PM