After Mallya, the bell tolls for Naresh Goyal of Jet
FDI came too late for Kingfisher. Jet Airways' Naresh Goyal too finds that his potential partner can now dictate terms to him. Is it curtains for him?
New Delhi: India's aviation czar Naresh Goyal could soon take his place in history books. After the recent eclipse of Vijay Mallya's Kingfisher, it may be the turn of Goyal.
For years, Goyal kept on opposing any move by the government to get foreign airlines to invest in Indian carriers. But the moment FDI was opened up, he sidled up to long-time friends in Etihad Airways to get money for his troubled airline.
However, now even his friends have second thoughts. Etihad is apparently driving a hard bargain and Goyal seems unwilling to give up more than 26 percent equity in his beloved Jet Airways.
The arrival of AirAsia with 49 percent foreign equity, and with the Tatas as junior financial partners, has sent a powerful message to the likes of Etihad. There is no reason why an Etihad should choose to play second fiddle to Goyal in Jet, when it is putting up all the cash.
The two potential partners seem to be stuck on two issues: who gets management control and how much equity does Etihad get eventually.
Goyal is now caught between a rock and a hard place because if the Etihad deal slips through his fingers, he is staring at a bleak future for Jet Airways, which has lost passengers rapidly last year and is now third (standalone) in terms of domestic market share behind IndiGo and Air India.
The airline has lost ground even on the international front where it has had to shut down operations on several loss-making routes.
A senior executive from a rival airline had told Firstpost earlier that international business has already begun to contribute less to Jet's topline, "If the international-domestic ratio earlier was 60:40, it is now moving rapidly towards 50:50."
Goyal will be unwise to let his ego come in the way of a deal. Because without Etihad bailing him out, he really has no future left in the rapidly changing aviation scene in his own backyard in India and indeed in the global aviation business.
But the catch is this: even if he agrees to let Etihad scale up equity investment to 49 percent, Goyal will lose what he's spent a lifetime building and protecting - control over the airline and thereby virtual control over the Indian aviation business.
So either way, Goyal could become history in Indian aviation. If he clinches the Etihad deal, control over the airline diminishes because Jet is expected to then function largely as a domestic feeder airline to Etihad's own global operations.
More importantly, Jet will be virtually managed by people handpicked by Etihad with Goyal relegated to second position.
But if the deal does not go through, Goyal could face multiple problems. To begin with, there is no other source of immediate cash infusion outside the Etihad deal. In a recent report, Kotak Institutional Equities said that cash infusion is extremely critical for the airline which has a large debt repayment of $400 million in fiscal 2014 (a similar amount in the current fiscal) out of which $200 million is on account of working capital.
"Also, there are overdue bills of about Rs 5 billion which need to be cleared. Sale and leaseback transactions could release equity to the tune of $300-350 million and could enable the company to repay debt, but they will also increase cost (leasing cost is higher than ownership) and hence not good for the long term. Also, refinancing the loans at 13-14 percent (domestic banks) is also not a viable option," the brokerage said.
Hence, for the business to remain viable, the Etihad deal is absolutely essential for the company.
A recent report by the Centre for Asia Pacific Aviation also indicated multiple other benefits Jet would gain from this deal. It mentioned capital infusion for growth; access for Jet to a large global network; scale economies for procurement and the ability to tap into a large pool of experienced management.
In addition to the equity investment, Etihad could provide other financing support which may see Jet Airways accelerate its proposed order for 100 narrowbodied aircraft. The partnership could see the rate of both domestic and international expansion scaled up.
So if the deal falls through, Jet will have multiple reasons to worry.
Secondly, the arrival of ultra low-cost AirAsia, in partnership with the Tatas and the Bhatias, is also a significant negative for Jet. The proposed new airline will bring with it cost efficiencies, much cheaper tickets and make the overall domestic aviation scene fiercely competitive, even more than it is at present.
An industry veteran pointed out that "AirAsia, if it succeeds, will kill not only the LCCs (low-cost carriers) but even Jet Airways' business in South India since it will set up base from Chennai".
Amber Dubey, Partner and Head-Aviation at KPMG says, "Entry of Tata-AirAsia will enhance competition, expand the spread of air connectivity to tier 3-4 cities, and bring down air fares for the Indian passenger. The airline may aim for dominance in South India and then expand thereon, using their point-to-point strategy and generally avoiding large metro airports that come at a high cost."
So if Jet remains a standalone, debt-laden airline with no equity infusion, will it be able to bear this onslaught?
Goyal has for long been an object of reverence, fear and much curiosity. Even today, any reference to him in the corridors of the Ministry of Civil Aviation is made in whispers.
Babus and their minions will often refer to which policy was changed at the behest of Goyal, how he remains unbeatable until now in the aviation business, but all in whispers. But now that Jet is at crossroads, Goyal's larger-than-life presence in these corridors of power may become a thing of the past soon.
The FDI policy change came too late for Kingfisher; and it might prove so for Goyal too. Etihad holds all the high cards, and Goyal may have no cards left to play.
Subscribe to Moneycontrol Pro at ₹499 for the first year. Use code PRO499. Limited period offer. *T&C apply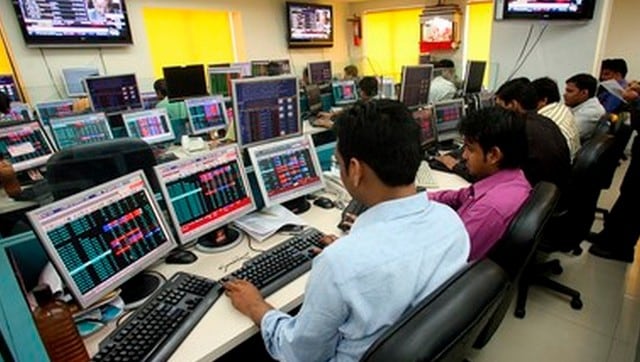 Business
While the BSE Sensex was up 7.09 points or 0.01 percent at 49,751.41, the Nifty was up 32.10 points or 0.22 percent at 14,707.80
India
Even though the NSE, as well as the BSE, extended trading hours till 5 pm Wednesday, the overall volumes could not touch the usual averages
News & Analysis
A three-member committee will investigate complaints about the Tata Nexon EV failing to meet the specified range on a single charge.