After IDBI, it's now IL&FS: Who will bailout LIC from embracing risky businesses it doesn't understand?
LIC's bids in IDBI, IL&FS are more of a political necessity than business logic, writes @Dinesh_Unni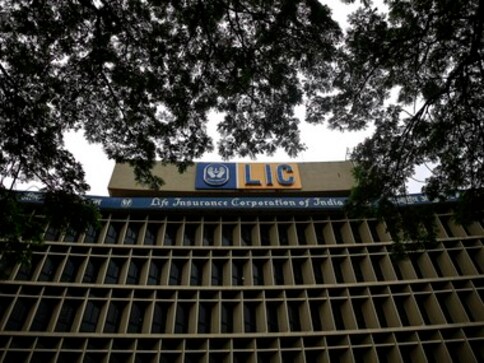 Life Insurance Corporation of India (LIC)'s misadventures in risky businesses have become sort of a fait accompli for almost every stakeholder. People have stopped questioning the insurer's investment decisions or government's excessive use of its cash reserves to bailout every failing organisation using public money. Here's a question to ponder: If policy holders had any say in LIC's investment decisions, would LIC have acquired IDBI Bank, one of the the worst performing banks in terms of asset quality, or bail out Infrastructure Leasing and Financial Services (IL&FS), a perfect case study for management students on how badly an non banking financial company (NBFC) can be run and grow into a systemic mess?
The fact is that LIC, which is an insurance company struggling to retain its market share, now owns a badly-run bank and is about to own an even more badly-run NBFC i.e, IL&FS. Ironically,it appears that the insurer is now more worried about managing the business it is not supposed to meddle with and doesn't have the expertise in, rather than its own original business.
That LIC does not have a good track record in managing the performance of companies where it owns a majority stake is abundantly clear by now. Take the IL&FS case for example. LIC already owns a tad above 25 percent stake in IL&FS and is the largest shareholder in the highly mismanaged company (where a probe on allegations of frauds is still pending) followed by nearly 24 percent stake by Orix Corp. But, it didn't know what's going in IL&Fs till the time the crisis broke out.
LIC, along with other significant IL&FS shareholders have been blissfully unaware of the mismanagment of IL&FS companies. There are charges of irregularities in the way IL&FS companies presented their numbers which is being probed by the Serious Fraud Investigation Office (SFIO) whether any loan amount was diverted by these entities.
According to this The Economic Times report, the RBI reports twice warned that IL&FS Financial services' net-owned funds were wiped out. None, including board members or rating agencies, paid any attention to it. Along with this, the liquidity position was turning grim. Cost overruns and escalating interest cost added to the weakness. All major shareholders, including LIC let the crisis run its course and blow up ultimately forcing the government to take over the board of IL&FS. In fact, LIC played an instrumental role in rejecting Piramal Group's offer three years ago to buy a significant stake in IL&FS, according to reports.
Under the present circumstances, LIC will be asked to increase its stake in the company to enable the firm with Rs 90,000 crore liabilities to stay afloat. This will mean the insurer will inch closer to controlling stake in the company and can't be a passive investor treating it as a financial investment.
Does this likely stake increase using policyholders' money make sense for LIC? Second, can it manage such a large maze of 348 companies that has combined liabilities of Rs 90,000 crore? To sum up, LIC which failed to understand the IL&FS business, its risk and its prospects, is now on the verge of acquiring further stake in the firm and, thus, becoming a significant majority shareholder.
LIC's IDBI acquisition
The story of LIC's acquisition of IDBI Bank is even more curious. What does the deal really mean for LIC? IDBI Bank, with 30 percent NPAs in March 2018, is a capital-hungry beast which any potential promoter needs to worry about for the rest of his life. Infusing a one-time capital won't solve the problem here. It's going to be a life-long burden for LIC.
For the seventh consecutive quarter, IDBI Bank reported negative earnings with a net loss for the quarter at Rs 2,409.89 crore against Rs 853.01 crore in the same quarter last year. Gross non-performing assets (NPAs) rose 15.21 percent to Rs 57,806.84 crore at the end of the June quarter from Rs 50,173.20 crore in the same quarter last year. As a percentage of total loans, gross NPAs stood at 30.78 percent as compared to 27.95 percent in the previous quarter and 24.11 percent in the year-ago quarter.
What, if it were not for the political necessity of the government, tempted LIC to get into the IDBI mess? Sure, one excuse is that the acquisition will enable LIC to use IDBI branches for cross-selling its products. But that's no reason for an insurance company to own a loss-making bank that is under the scrutiny of the RBI for performance issues.
The LIC-IDBI Bank deal is a perfect shortcut to kick off the government's privatisation agenda that has been stuck for long. But it will not necessarily send a good signal to the investor community because there is no fresh private money coming in.
LIC is basically using the funds collected from its customers to buy out a bank. It takes off some burden from the government that is saddled with capital-hungry zombie banks. But it will be a pain for LIC in days to come.
Already, a falling stock market is likely to take a toll on LIC's books that invests Rs 35,000-45,000 crore annually in equities. It has to shell out about Rs 12,000-13,000 crore in IDBI as part of its acquisition. It will need an equally significant amount in IL&FS as and when the picture becomes clear.
All this is happening when its own business is facing headwinds. Its market share has fallen to 67.32 percent as of March this year from 75.44 percent in March 2014. Also, LIC's share in the number of policies—both group and individual—has fallen to 74 percent as of March this year from 84 percent five years ago, according to a Livemint report. It should be more worried about erosion in its core business. But, who will bailout India's favourite bailout company from gambling in risky businesses it doesn't understand?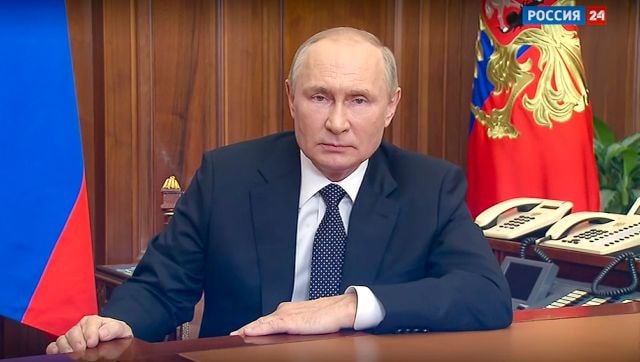 Explainers
Vladimir Putin on Wednesday, ordering Russia's first military mobilisation since World War Two, warned Moscow would respond with the might of all its vast arsenal if the West continued its 'nuclear blackmail'
Explainers
Experts say the area recaptured by Ukraine would represent a serious blow to Russia's military ambitions. Moscow has conceded having lost territory, but claimed its forces are 'regrouping' to the Donetsk region to focus military efforts there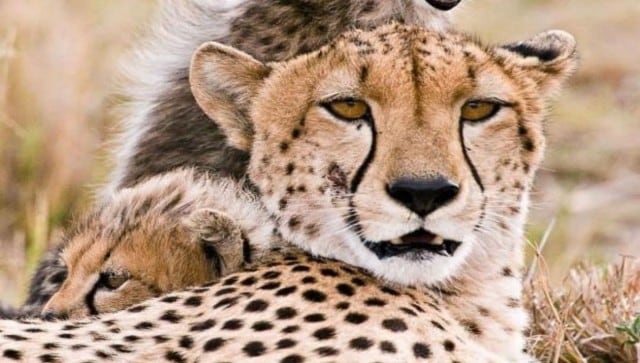 Explainers
Some say the presence of leopards in Kuno National Park could pose a problem for the big cats, while others point to reports of camera traps being removed and remain wary of poaching. But authorities say these lines of thinking miss the big picture