After ICC Women's World Cup runner-up, it's time brands made a beeline for Mithali Raj and co
The women cricketers are unlikely to be as lucky as their male counterparts because the female team doesn't have a continuous visibility like male team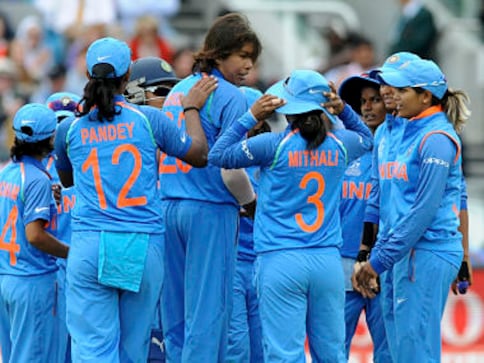 When did you last see India's women Olympic winners Sakshi Malik, Mary Kom or even Dipa Karmakar – who lost the Olympic medal by a whisker – in an advertisement? The truth is except for PV Sindhu, Saina Nehwal and Sania Mirza, most Indian sportswomen are rarely seen in advertisements.
What would be the chances of the country's women's cricket team, the runners-up at the ICC Women's World Cup? Would the female cricketers led by captain Mithali Raj be able to cash in on their popularity?
In the past, we have had Abhinav Bindra, India's sole individual gold medalist, who was instrumental in getting the nation to leap up in joy for being the country's first gold medal winner in any Olympics. Bindra won it for the shooting event at the Beijing Olympics in 2008. However, he was seen only in a few commercials. Many would find it hard-pressed to recall the advertisement presenting Rajyavardhan Rathore, winner of India's first-ever silver medal in an individual event -- the men's double trap at the 2004 Athens Olympics. That's the short-lived glory of memory with regard to Olympics.
Cricket, unlike other sports, in India is a national religion that cuts across all demography and every other divide. Admittedly the women cricket players are not in the league of a Virat Kohli or MS Dhoni in the popularity stakes. But the girls were lauded and encouraged by none other than Prime Minister Narendra Modi who also was following the game. It was also the second time Indian women's cricket team had entered a World Cup final.
Would all these translate into recognition and rake in the moolah for the Indian women cricket stars? It should for some of the players of the team, believe brand specialists. "I think one of the biggest contributions of the current women's cricket team is bringing women's cricket into national conversation. Now that the entire nation is talking about it, many brands will line up to be a part of this team," says Dheeraj Sinha, Chief Strategy Officer, Leo Burnett, South Asia.
Sinha says that it makes a lot of sense for brands to feature the women cricketers as this team represents the dominant spirit of today's India – which is making things happen despite all odds. "Considering a large part of our marketing is targeted at women, this is going to be a big media opportunity," he says.
Some like Piyush Pandey, co-executive chairman and national creative director of Ogilvy & Mather India and vice-chairman of O&M Asia-Pacific, is recommending some of the players from the women's team to clients. "I am sure some of them will get advertisements. They deservedly should," said Pandey, unwilling to reveal who he has recommended among the current players.
Though some women cricketers would get brand endorsements, the fees offered would be low and the duration of the sponsorship could be for a short period, they said. The reason for the low fees or few endorsements that come for women sports is linked to its popularity or the lack of it. "You are only as good as the eyeballs you attract. Sakshi Malik [who won bronze in freestyle wrestling in 2016 Rio Olympics], for instance, would still be around in advertisements if her game and sport would be in the eyes of the public 24x7. Any sport that gets eyeballs only for a few days in a year will lose out," says Harish Bijoor, chief executive officer of brand and business strategy firm Harish Bijoor Consults Inc.
Any sport and its celebrities have to be continuously seen or watched. "A sport such as cricket which has many events through the year should be able to provide the required exposure. Having said that I believe that Sakshi Malik and Mary Kom are big inspirations for larger India and they haven't faded away in any way," Sinha says.
When brands spend money to further their products/services, they do it on those who can assure them returns. So the popularity of the sportsperson and the game translates to the brand or the company. "It is certainly not affection for the player that gets them the advertisement," says Bijoor.
What also helps is the sports coverage on television. No one watched kabaddi as a sport unless Star TV broadcast it, says Kiran Khalap, brand consultant, author and founder, Chlorophyll brand and communications consultancy. Unless the sport is featured on TV, it does not get eyeballs. Cricket was and is amenable to TV but who would think kabaddi would have been watched on TV by millions of people? But continuous coverage on TV on a sports channel achieved that for the game.
Though Piyush Pandey says that a lot of brands are scouting for new names to take their brands forward, he adds that the connection of the brand with the sportspersons depends on who is being featured and his/her popularity. "A Sachin Tendulkar has outlived his career and yet gets advertising assignments. However, they are far lower than during his hey time. A MS Dhoni too will outlive his cricket," says Pandey, adding that when it comes to any game beyond cricket, India as a country is not quite evolved.
Cricket with male cricketers is played in different formats of the game, telecast on TV and also gets many sponsors. That is one of the reason the audience beyond just cricket lovers knows a Virat Kohli or a Rohit Sharma or Ravindra Jadeja well. Their popularity then gets them advertisements.
So what awaits the girls in blue vis-a-vis endorsements? Sinha says that their story is valuable for brands irrespective of gender and age. Beyond this, it would depend on the brand, its positioning and value system whether it makes sense for them to associate with the team and its players.
Bijoor has a suggestion. "I think it is time for a reinvention of IPL cricket," he says. Since IPL is cricketainment and not a pure format of the game, Bijoor suggests that every IPL team must make it mandatory to have two women players. "We may discover some spin bowlers or star cricketers better than the men. Who knows," he says.
First Cricket News
India and England are all set to lock horns with each other in the fifth, rescheduled and the final Test of the series that was halted last year after the Indian team had Covid-19 cases in the contingent.
First Cricket News
The last time India won a series in England was when Rahul Dravid led the side to a 1-0 win in a three-match series in 2007.
First Cricket News
Shehzad said that the seniors and ex-cricketers in Pakistan cannot digest the success of younger players and it is unfortunate for Pakistan cricket.