After Air India sale plan fails, national carrier seeks Rs 1,000 cr short-term loans to meet working capital needs
Air India is inviting Rs 1,000 crore loan to be drawn in June in one or more tranches, according to the bid document
Mumbai: State-run Air India, which has failed to pay salaries to its over 11,000 employees on time for the third month in a row, has sought proposals for short-term loans worth Rs 1,000 crore to meet "urgent" working capital requirements.
The Rs 1,000 crore loan will be drawn in June in one or more tranches, according to the bid document. The airline has requested banks to submit their financial bids by 13 June, as per the document.
"Air India is inviting bids for short-term loans (STL) totalling to Rs 1,000-crore to meet its urgent working capital requirement," the bid document said.
The tenure of the loan will be one year (renewable) from the date of availing STL, it said.
Amid fund crunch, during which Air India also had to defer its staff salaries, the airline borrowed Rs 6,250 crore from various banks between September last year and January this year for working capital requirements and other needs.
The debt-ridden Air India, in which government's attempt to sell 76 percent stake came a cropper last month after it did not get even a single bidder, has not paid salaries for the month of May and a spokesperson had said on Wednesday that the salaries are expected to be disbursed by next week. This is the third time since March when the airline has delayed the payment in this year.
The government, which had approved strategic disinvestment for Air India in last June, had on 31 May this year said no initial bids were received for the proposed stake sale.
A senior Air India official had last week that the airline has sought restoration of the equity infusion by the government in the carrier.
The loss-making airline has already received more than Rs 26,000 crore under the bailout package announced by the former UPA government in April 2012. The UPA government had approved a turnaround plan under which Air India is to receive a total equity infusion worth Rs 30,231 crore up to 2021, subject to meeting certain performance thresholds.
The carrier, which has a debt burden of about Rs 50,000 crore till March last year, had been receiving about Rs 3,000-4,000 crore equity infusion on an average per fiscal from the government till FY14. However, after that the amount was gradually reduced.
For 2018-19, the airline has been allocated Rs 650 crore.
Find latest and upcoming tech gadgets online on Tech2 Gadgets. Get technology news, gadgets reviews & ratings. Popular gadgets including laptop, tablet and mobile specifications, features, prices, comparison.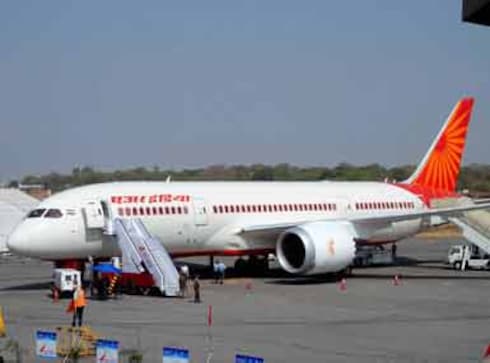 Business
Last year in June, the Union Cabinet had approved privatisation of the debt-laden national carrier, which is staying afloat on taxpayers' money.
Business
Air India's debt burden was more than Rs 48,000 crore at the end of March 2017.
Business
Loss-making Air India, surviving on taxpayers' money, is facing tough business conditions amid stiff competition.