African Development Bank meet: Africa a top priority for India, our relation based on cooperation, says Narendra Modi
This is the 52nd Annual Meetings of the African Development Bank with the theme 'Transforming Agriculture for Wealth Creation in Africa'.
Africa is a top priority for India's foreign and economic policies and the country's relationship with Africa is based on a model of cooperation, Prime Minister Narendra Modi said today at the Annual Meetings of African Development Bank in Gandhinagar, Gujarat.
The announcement of a $10 billion line of credit by the Prime Minister of India at the India Africa Forum Summit 2015 marked a new beginning in India's approach to engage with African countries in a more constructive manner, he said.
"India's relationship with Africa is based on a model of cooperation and is responsive to the needs of African countries. It is demand-driven and free of conditions. Through the EXIM bank, India extends lines of credit, and 152 credits have been extended to 44 countries for a total amount of nearly 8 billion dollars," the prime minister said, addressing a gathering of 3,000 delegates from 54 member countries and 27 non-member countries.
This is the 52nd Annual Meetings of the African Development Bank with the theme 'Transforming Agriculture for Wealth Creation in Africa'.
India joined the African Development Fund in 1982, and became a member of the Bank in 1983, but this is first time that the Annual Meetings of AfDB are being held in the country. Convoys of Senegal President Macky Sall; Benin Republic President Patrice Talon; Republic of Cote D'Ivoire Vice President Daniel Kablan Duncan; Union of Comoros Vice President DAS Hassani crawled toward the venue, a cat nap away from Ahmedabad.
Prime Minister Modi began his address by remembering Makhan Singh, the father of the labour movement in East Africa and reminded everybody that it was during the trade union meetings that the first call of Kenyan independence was sounded. Before anybody else, he quoted Nelson Mandela 'India came to our aid when the rest of the world stood by or give succor to our oppressors. When the doors of international councils were closed, India opened the way. You took up our battles as if they were your own.' From a time when we mainly had maritime and mercantile links between Mombasa and Mumbai, we now have Bamako and Bangalore and cricketing links between Chennai and Cape Town, development links between Delhi and Dakar, the prime minister said.
India's support to Africa isn't limited to credit. India has successfully completed the Pan-Africa e-network project for tele network covering 48 African countries. Five leading Indian universities have offered graduate and post graduate programs and 12 super specialty hospitals have offered consultation and continuous medical education. The prime minister highlighted that the India-Africa trade has doubled in the last five years to reach nearly $72 billion in 2014-15, and India's commodity trade with Africa in 2015-2016 was higher than its commodity trade with the United States of America.
Arun Jaitley, Finance Minister and India's Governor to AfDB, furthered the connect between India and Africa by urging the two to stay united during challenging times. "The economic activities are picking up with the long-awaited cyclical recovery in investment, manufacturing and trade but there is an increasing possibility of disruption in the global economy due to the inward looking policies of some advanced countries," he said. He pointed out that the global growth is projected to rise from 3.5 percent in 2017 and 3.6 percent in 2018 but added that he returned from World Bank and IMF meetings in Washington DC with mixed feelings.
Tying together the Indian-African threads in the room, he spoke about India's growing political engagement with Africa. African economies have grown 2.2 percent amid tough scenarios and vibrant urban centres are emerging, exciting times are approaching Africa, and as India's finance minister puts it, "India and Africa now to need to navigate through this journey together."
Reverberations of a colonial past and voices raised to challenge social and economic miseries and innovate new ideas of development, echoed in a colossal convention centre, whose VIP viewing galleries were full of delegates.
"India is an inspiration to Africa, its green revolution took just three years," spoke Akinwumi Adesina, President, AfDP, as he stressed on the need to see agriculture as agribusiness. "It's the best way to create jobs and make money," he said that the time to view agriculture as a development activity or even as part of the social sector is over.
It's the biggest money-making business in the world, he declared. It is his belief that another myth that must be busted is viewing agriculture as an activity for older people. Right now, the average age of African farmers is 60. For this reason, the AfDB has launched the ENABLE Youth programme with the aim of establishing 10,000 youth-run agribusinesses in every country in Africa.
"The African future is not, as some people think, based on oil and gas: you can't drink oil or smoke gas. The future is food – you can eat food. Our continent's food and agriculture markets will be worth $1 trillion within 13 years." Four of the world's five fastest-growing economies are in Africa, 14 of its countries grew above 5 percent in 2016, and 18 of them between 3 to 5 percent. President Adesina also touched upon the Bank's first priority, to light up and power Africa. "We are the only multilateral finance institution in the world to have established a Vice-Presidency solely for energy," he stated. Last year the Bank approved $1.96 billion in new energy funding.
The Bank is, in his words, "stronger than ever" owing to a record $10.4 billion of approvals in 2016, and $6.1 billion of disbursements. "These figures are the highest in our history," he shared with great delight.
President of Adesina expressed his pleasure at visiting Gandhi's land but called Modi 'India's best export'. He praised Modi's crinkle free jackets and confessed he has ordered two for his own wardrobe.
The meeting in Gandhinagar is the fourth time that the Annual Meetings of AfDB are being held outside Africa. The first such meeting took place in Valencia, Spain in 2001, the second in Shanghai, China in 2007, and the third in Lisbon, Portugal in 2011. The next meeting of AfDB is scheduled to be held in Busan, South Korea in 2018.
Find latest and upcoming tech gadgets online on Tech2 Gadgets. Get technology news, gadgets reviews & ratings. Popular gadgets including laptop, tablet and mobile specifications, features, prices, comparison.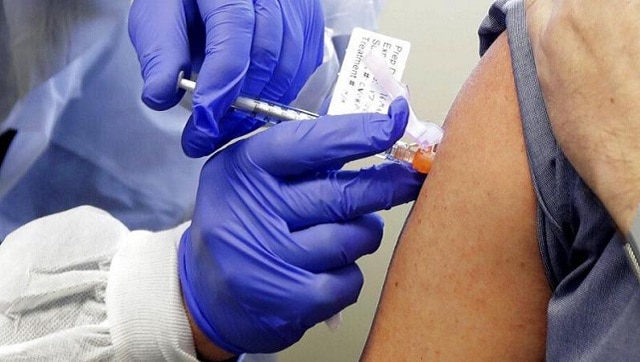 India
The Union health ministry was also quoted as saying that Modi is likely to launch the Co-WIN app, and interact with vaccine beneficiaries across the country
India
The outbreak has already been confirmed in Kerala, Rajasthan, Madhya Pradesh, Himachal Pradesh, Haryana, Gujarat and Uttar Pradesh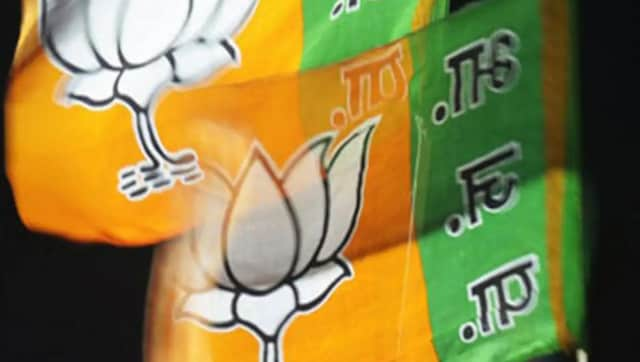 Politics
AK Sharma, a 1988 batch officer from Mau district in Uttar Pradesh, is considered close to Prime Minister Narendra Modi and had worked with him in Gujarat