Adi Godrej speaks up too: Beef ban, prohibition impacting development
The Modi government's 'ban' culture has come in for sharp criticism from others in India Inc in the past.
The beef ban has got the goat of Adi Godrej, Chairman of the $4.1-billion Godrej Group. He also remarked on the liquor prohibition in Bihar and Kerala done with an eye on the elections in these states and also in a bid to get women's votes.
In an interview to The Indian Express, Godrej cautioned that these two critical issues – beef ban and prohibition – will take away the sheen from the Narendra Modi government's development agenda and also impact the economy.
"Some of the things are affecting growth, for example, the ban on beef in some states. (This) is clearly affecting agriculture, affecting rural growth. Because what do you do with all these extra cows? It is also affecting business, because this was a good source of income for many farmers. So that's a negative," he said.
Godrej also raked the Hindu Vedic culture, a favorite topic of the Hindutva brigade by pointing out that in the Vedic times too that Indians were beef eaters. He said when people were faced with drought then they resorted to slaughter of animals, adding the ban is affecting agriculture as cows were a good source of income for farmers.
As many as 24 states in India have issues penalties and restrictions of varying degrees on slaughter of cows and other bovine cattle.
The ban - sometimes being implemented violently by mobs - has left millions of farmers, already reeling from bad harvests due to back-to-back droughts and unseasonal rains, in quandary as they struggle to sell animals they can no longer feed or provide water for, a Reuters report said earlier.
The prices of cattle have fallen across the country and meat exports fell 13 percent in the April-December period, it said.
"I wonder what the government wants - our survival or the cattle's?" Revaji Choudhary, a farmer in rural Maharashtra, was quoted as saying in the report.
Traditionally, farmers have sold cattle in a drought year to butchers, mostly Muslims, and bought new ones when their earnings rise after monsoon showers.
That cycle has been broken and could leave farmers with little money to buy seeds or fertiliser ahead of the next sowing season, starting in June. Farmer suicides have nearly doubled in the drought-hit Marathwada region of Maharashtra.
It is to be noted that the Modi government's 'ban' culture has come in for sharp criticism from others in India Inc in the past. When the Fadnavis-led Maharashtra government had come out with a diktat of compulsory screening of Marathi movies in the prime slot in cinema screens and beef ban, many leading names of corporate India took to Twitter to voice their opinion.
Harsh Goenka (@hvgoenka) tweeted on April 8, 2015: Beef, Marathi movies- what next? Compulsory vada pao for lunch Compulsory to speak in Marathi Everyday temple visit a must LETS GROW UP!
Banker Udayan Bose (@boseudayan) also said on the same day: When we voted, @Dev_Fadnavis said he'd bring down corruption & provide governance. How is my going veg, governance?
The democratic fibre of the constitution is being tampered with when an elected government decides to bring in bans and tell people what they should eat and what they should not.
Ratan Tata, chairman emeritus of Tata Sons, had said in the past that the government had no business to tell people what they should do.
"If India is to shine now and in future, people must have the freedom to decide. While governments can be in the business of monitoring, they should have no role in telling people what to do," Tata said while interacting with students of SRM University at nearby Kattankulathur in January this year.
With Godrej too speaking up now, it is high time the government remembered its poll promise of providing business-friendly environment and kept the Hindutva brigade at bay.
India
Despite having a relationship with the accused for four years, the victim appears to have become aware of her rights suddenly after the promulgation of the ordinance, the judge said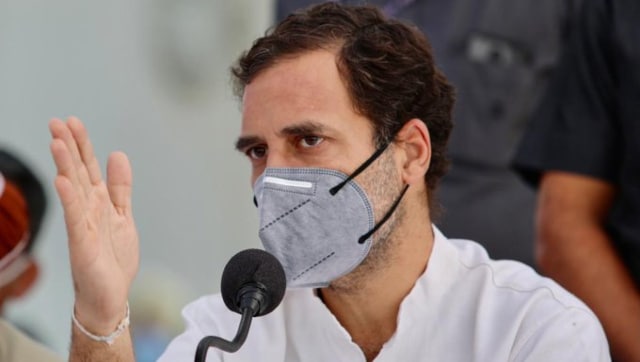 India
BJP leaders hit back at the Congress leader and said that Gandhi should get out of social media and work on the ground and should speak to CMs of Congress-ruled states about alleged irregularities in COVID vaccination programme