Addsbook ponzi scheme: CBI files FIR; Shah Rukh, Nawazuddin, who endorsed, not named
People have invested heavily as they were influenced by both celebrities.
New Delhi: The CBI on Wednesday said it has registered a case on the alleged Rs 500 crore online ponzi scam involving the Ghaziabad-based Webwork Trade Links Pvt Ltd in Uttar Pradesh.

A complaint has named Bollywood actors Shah Rukh Khan and Nawazuddin Siddiqui who endorsed Webwork Trade Link's shadow company Addsbook Marketing in 2016. But the actors are not named as either accused or suspects in the Central Bureau of Investigation (CBI) FIR registered on Tuesday.
The agency took over the case from the Uttar Prades Police, which had initiated the probe in the scam in 2016 and filed an FIR against the promoters of Webwork Trade Links, Anurag Garg and Sandesh Verma.
Garg and Verma are accused of duping thousands of investors using the two Bollywood actors as brand ambassadors of Addsbook Marketing, the complaint alleged.
As per the complaint, which is now part of the FIR, Addsbook Marketing was launched on December 10, 2016 with brand ambassadors Nawazuddin Siddiqui and Shah Rukh Khan.
"People have invested heavily as they were influenced by both celebrities. Addsbook is a shadow company of Webwork Trade Links Pvt Ltd. It is an eyewash to lure more people to join the company. After the endorsement of Addsbook Marketing, innocent people invested their hard earned money in the company, hence both the celebrities are equally responsible for the wrongdoings of the company," the complaint alleged.
Garg and Verma allegedly took money from people luring them with lucrative payments for every click on advertisements on their website, the complaint said.
The Uttar Pradesh Police investigation revealed that Garg and Verma offered membership to more than four lakh people in four months for the click and allegedly collected over Rs 500 crore from around two lakh people.
The CBI, on directives of the Allahabad High Court, took over the investigation and re-registered the FIR against Garg and Verma for alleged cheating and violation of the IT Act.
India
Delhi High Court on Wednesday granted bail to former National Stock Exchange (NSE) head Chitra Ramkrishna and ex group operating officer Anand Subramanian in the co-location scam case being probed by the CBI
World
In the clip, a voice, said to be that of Shehbaz Sharif, can be heard saying that Maryam Nawaz Sharif had asked him to facilitate her son-in-law Raheel for the import of machinery for a power plant from India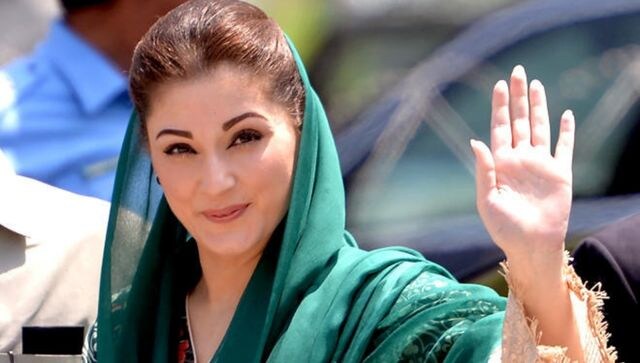 World
At the conclusion of the case, the bench held that the National Accountability Bureau (NAB), the prosecutor in the case, failed to establish the charges of corruption.