ADB, S&P peg India's growth forecast at 7.4% for FY16; 7.8% next fiscal
India's growth has been projected at 7.4 per cent for the current fiscal by Asian Development Bank as well as global rating agency Standard & Poor's
New Delhi: India's growth has been projected at 7.4 per cent for the current fiscal by Asian Development Bank as well as global rating agency Standard & Poor's. ADB warned, however, of exports contracting due to weakness in external demand and the downside risk which the economy is facing due to sluggish private investment and weak rural demand.
In a supplement to the September 2015 Asian Development Outlook Update report, ADB has kept India GDP growth projection unchanged at 7.4 per cent for 2015-16, and 7.8 per cent for the next fiscal.
On the headwinds to the growth, it said: "India's economy faces further downside risks from sluggish private investment and rural demand weakened by slow wage growth and muted increase in support prices for agricultural products."
India is on track to reach the update forecast of 7.4 per cent in the fiscal year ending March 31, 2016, as growth picked up to 7.4 per cent in the second quarter from 7 per
cent in the first quarter, it said.
S&P's Ratings Services also forecast 7.4 per cent GDP growth in 2015-16. It expects the growth to pick up further to over 8 per cent in 2016-17.
S&P in its 'India Credit Spotlight' newsletter noted that significant reforms are required with Indian corporates and banks currently facing a weak operating environment. Indian economy grew at 7.3 per cent in last fiscal. The RBI too has estimated GDP growth in current fiscal to be 7.4 per cent in the latest review.
ADB said the leading indicators such as sales of vehicles, and air passenger traffic were gathering momentum. Industrial production accelerated to 4.6 per cent in the second quarter from 3.3 per cent in the first quarter. Also, growth in public capital expenditure also continued to be robust at about 30 per cent in the second quarter.
Average inflation in the first 7 months, at 4.6 per cent, is broadly in line with the forecast of 5 per cent in 2015-16 as inflationary pressures are expected to pick up in the remaining months as crude oil prices increase and economic activity accelerates, it added.
"Despite some softening in prospects for the major industrial economies, developing Asia is poised to meet growth forecasts," ADB said.
It kept the aggregate GDP expansion for Asia unchanged at 5.8 per cent in 2015, and 6 per cent in 2016, as subregional forecasts are unchanged except for slight downward revisions for Central Asia and the Pacific.
PTI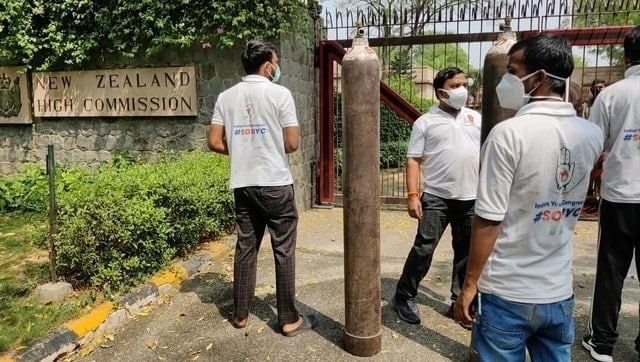 World
Despite the social media fiasco, the high commission did accept the oxygen cylinders from IYC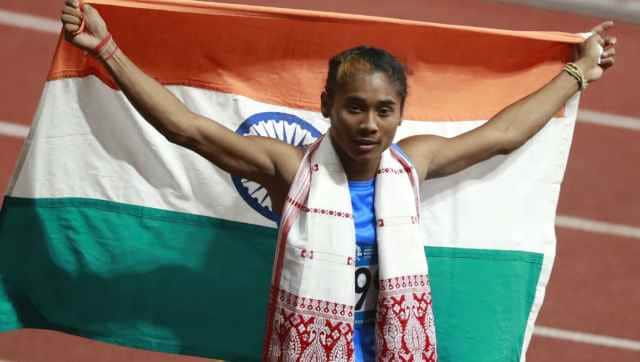 Sports
The women's 4x100m and the men's 4x400m relay teams were to board a KLM flight to Amsterdam in the wee hours on Thursday but the Dutch government has suspended flights from India effective Monday evening.
News & Analysis
The backward compatibility team of Xbox Wire developed FPS Boost in February 2021, a feature that employed a variety of new ways for nearly doubling the original framerate on select titles.